Over a decade of living in the UK, I think I have finally found my go to all year round shoes. I have gone through countless winters wearing flat shoes, to the dismay of my nearest and dearest. Call it the trials and tribulations of finding the perfect pair of boots, but that's for another post. Sneakers, specifically Axel Arigato sneakers! Yes, that's right, the rubber sole has really made a massive comeback. Now I might be late to the Sneaker party, but maybe I hadn't found the perfect pair.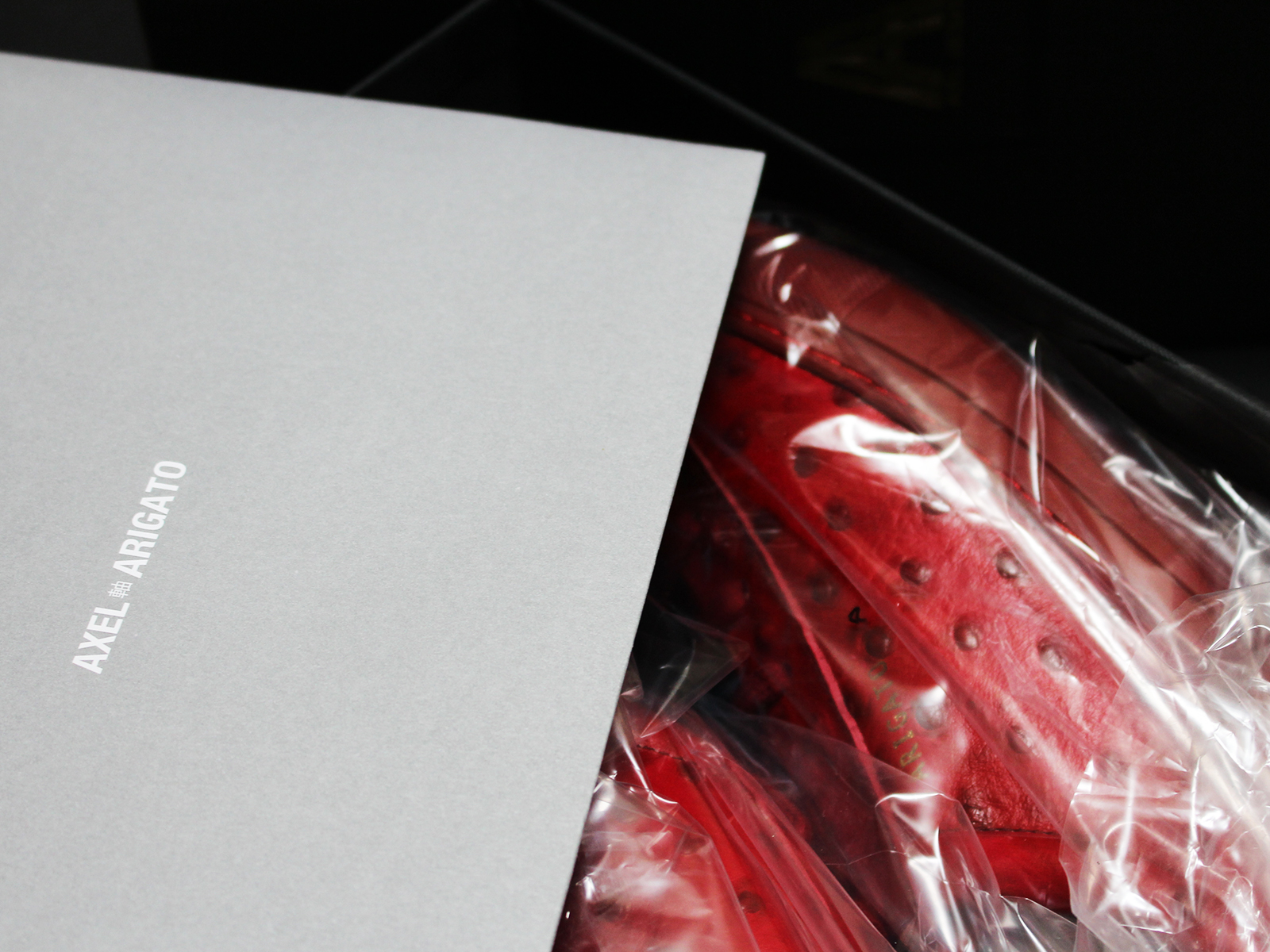 All the big brands have introduced sneakers into their lines, each putting their trademark style on it. Embellished crystals by Miu Miu, sparkle embroidered patches by Gucci and all over stickers by Anya Hindmarch, to name a few. With the big names, come the big price tags. These are not the sneakers you lace up in for your power pump class, or soul cycle. These beauties are the ones you wear to instantly bring your outfit together. Any outfit! And I really mean it.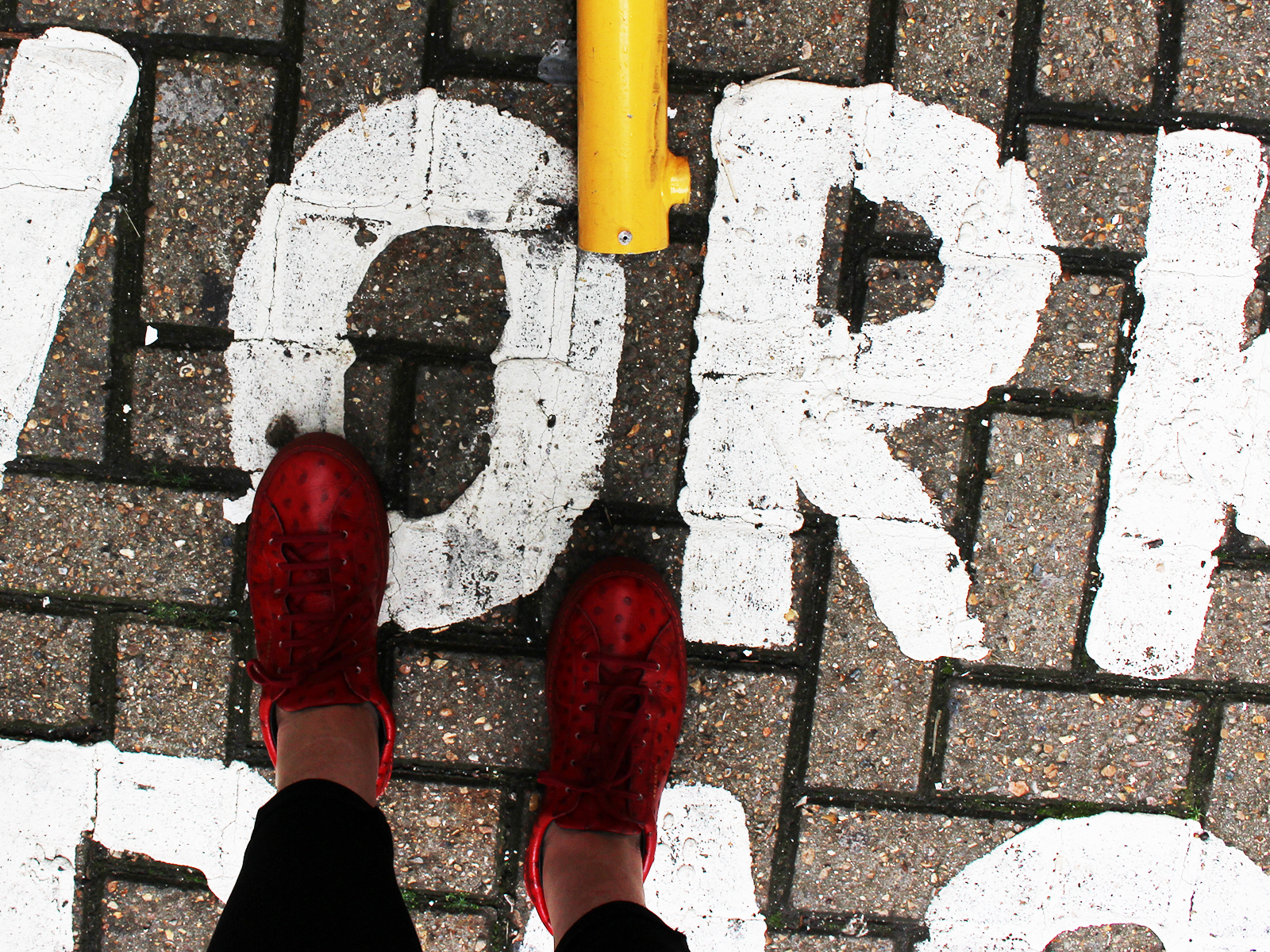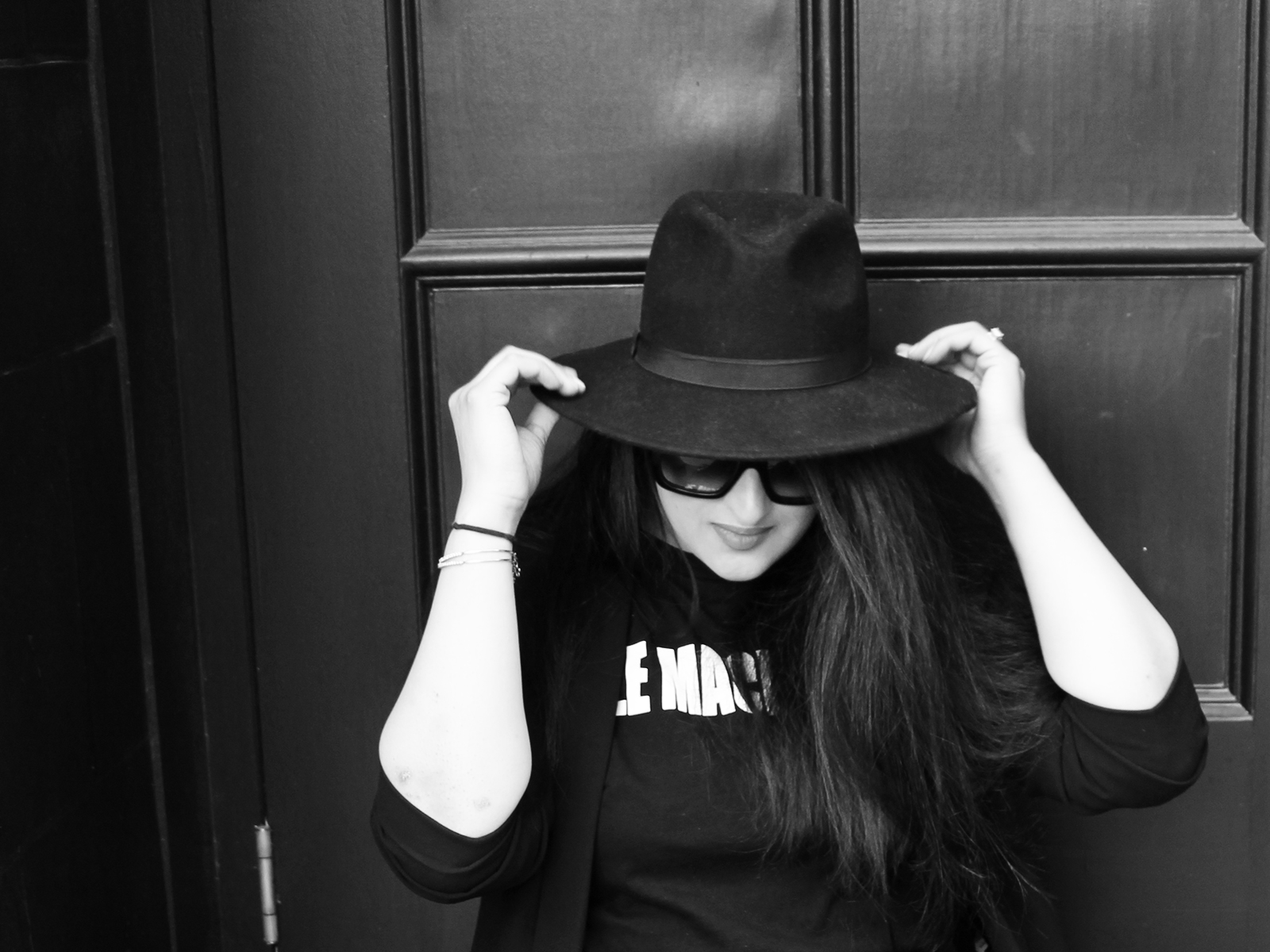 You have to own a pair of these shoes to really get what I mean. Several months ago, I had wish-listed and super crushed on the crystal embellished Miu Miu sneakers. With a fashion savvy friend in town, we troopsied down to Miu Miu on Bond Street to try them on, because I was convinced I could totally rock them! Crystal Bling and all! It was short, sweet and brief. I looked ridiculous. Photographic proof will not be shown, but you have to trust me on this. So I returned to the brand I had been stalking like an incessant fashion crazed woman- Axel Arigato.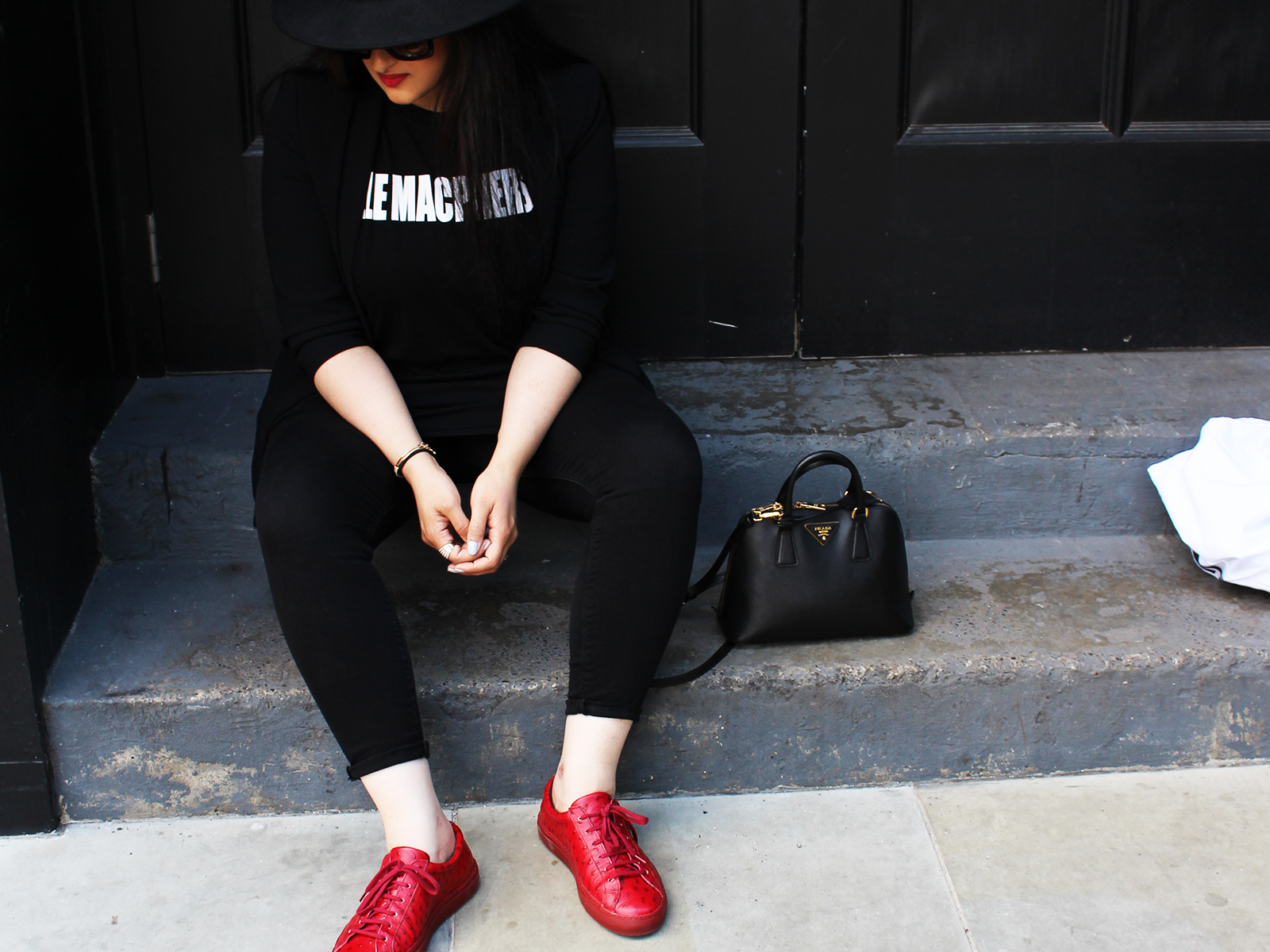 The last time I wore sneakers this much, I was playing hockey in high school. Let's not bring up my erratic attempts at going to the gym, just being completely honest about it. I have to say Arigato to this amazing new Swedish brand for getting my back for Winter 2016 and Spring 2017. My long distance admiration began when they first launched a Men's only collection. Did I think I could wear men's shoes? Absolutely! Did I try the Men's sneakers on to see if I could rock Men's shaped sneakers? Hell Yes. Did I look ridiculous…Yes! But like Pocahontas calling out to the wind, Axel Arigato answered my prayers from afar. A WOMENS COLLECTION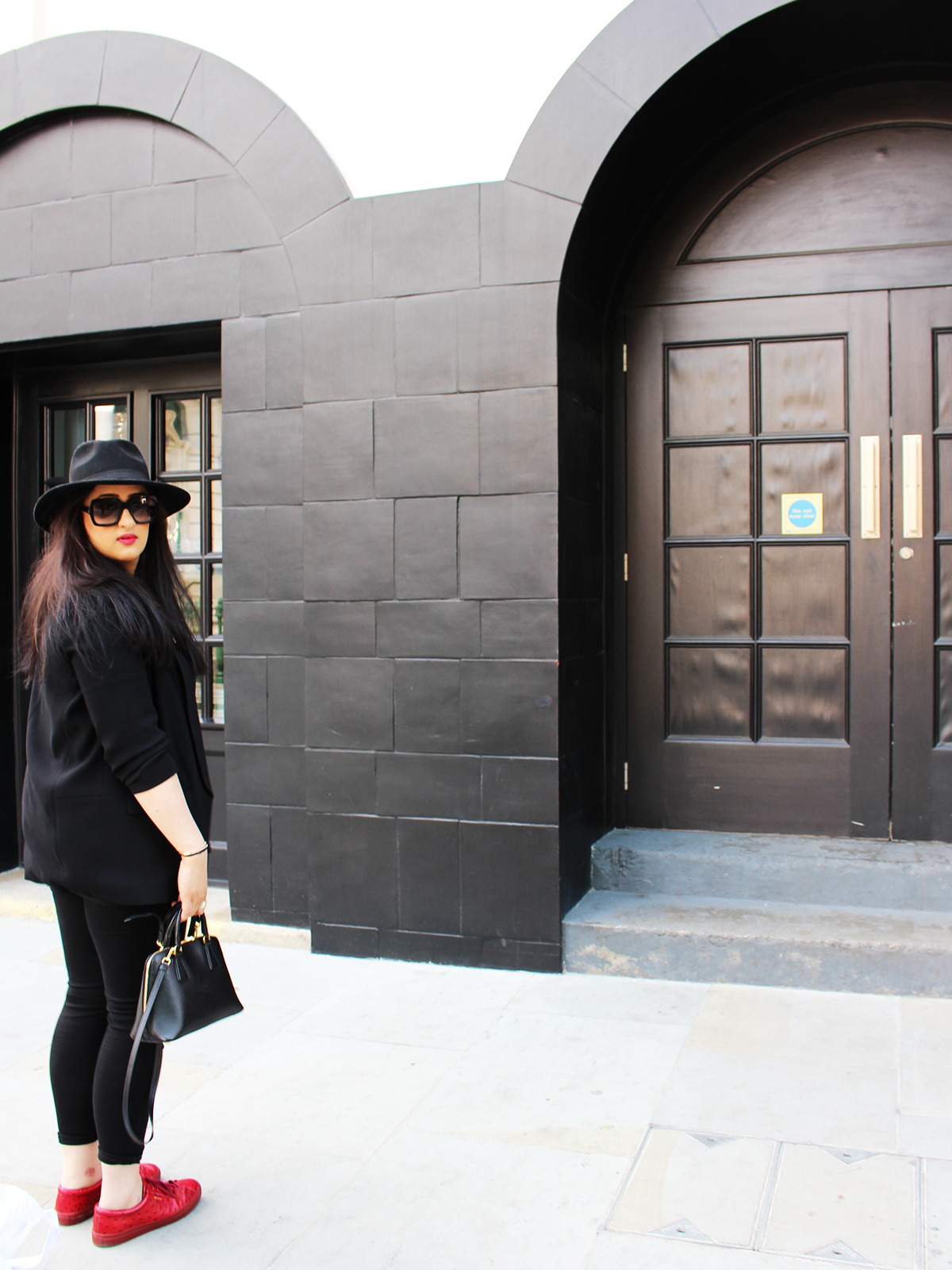 With various colours, leathers, effects and styles, my first purchase was a beautiful deep red ostrich effect red soled low sneaker. Exactly the colour I needed to bring some pop to my far too many all black outfits. I love how they add the right amount of pop to my go to outfit: jeans, a t-shirt and a blazer (in this case an all black look). It wasn't long before I realised I just had to have the white croc effect pair as well. White definitely goes with way more than red, and the next thing I knew I was handing my card over. I can't wait to show you how I paired them with a dress purchased during London Fashion Week. Till then, head over to Axel Arigato or pop down to their store on Broadwick Street in London.  Each pair comes individually wrapped in plastic, with a cotton shoe bag to protect and store your sneakers…and a pair of chopsticks! What's your favourite sneaker at the moment?