I've always been in awe of the ladies who can mix and match colour combinations and styles together without a worry in the world. Say ankle socks with sandals. Striped t-shirts under pinafore dresses. Bright blue and Sea green…pink and yellow. Ok, so pink and yellow reminds me of the well-toned, gym-honed legs of Big Bird from Sesame Street. But clearly, what would I know about colour blocking and colour clashing when my comfort zone rarely ventures out of black, navy, white, beige and grey! Spring Summer 2017 is all about the colour clash- Balenciaga, Givenchy, Celine, and Topshop Unique all threw it out onto the runway. Combinations of pink and purple, deep maroon and rusty orange, pale orange and grass green all strutted down on models, owning it like Crayola were sponsoring fashion trends this year. As someone who has promised herself to push her boundaries in everyway possible, I've done the same with some of my fashion choices and colours recently.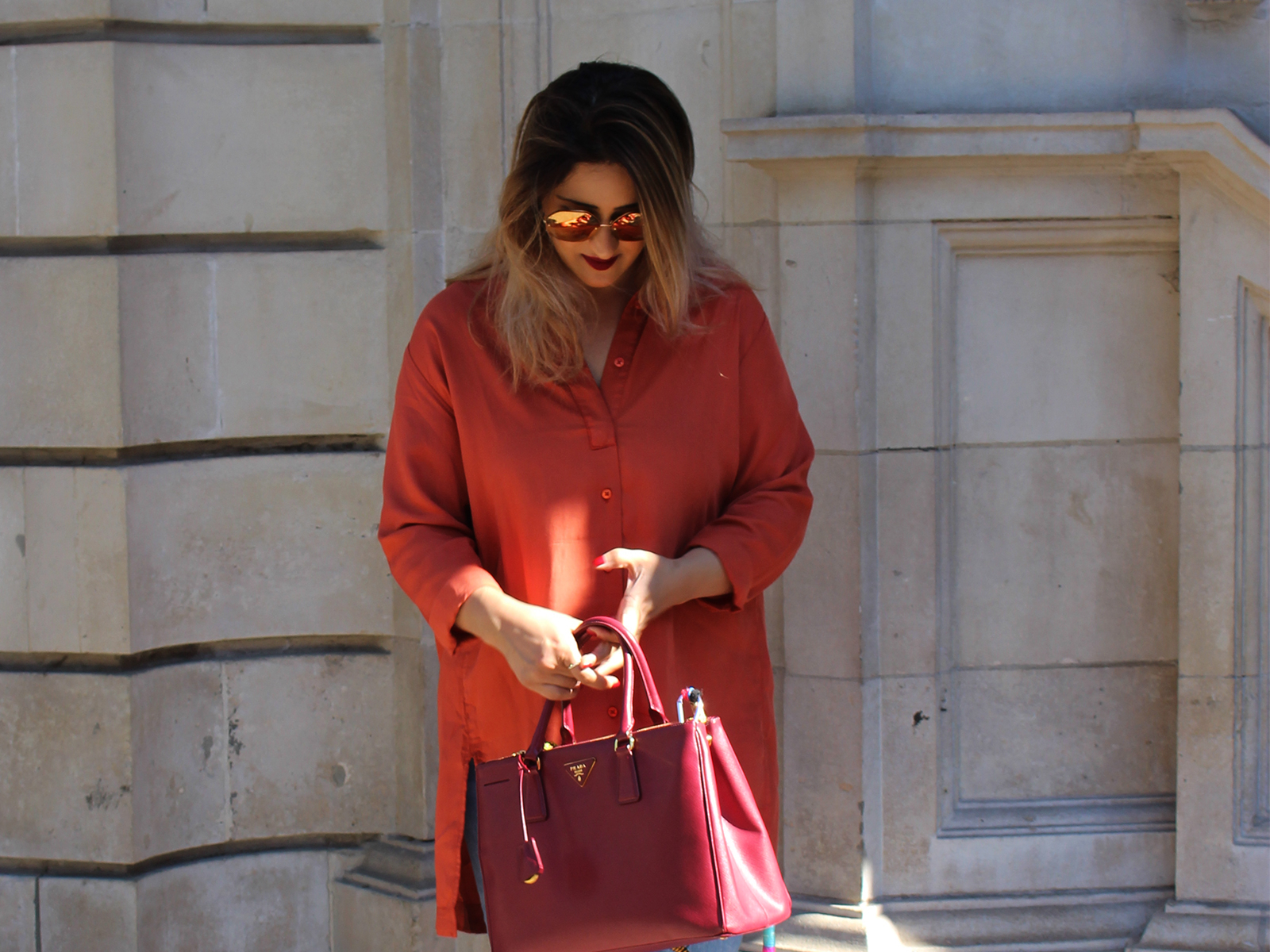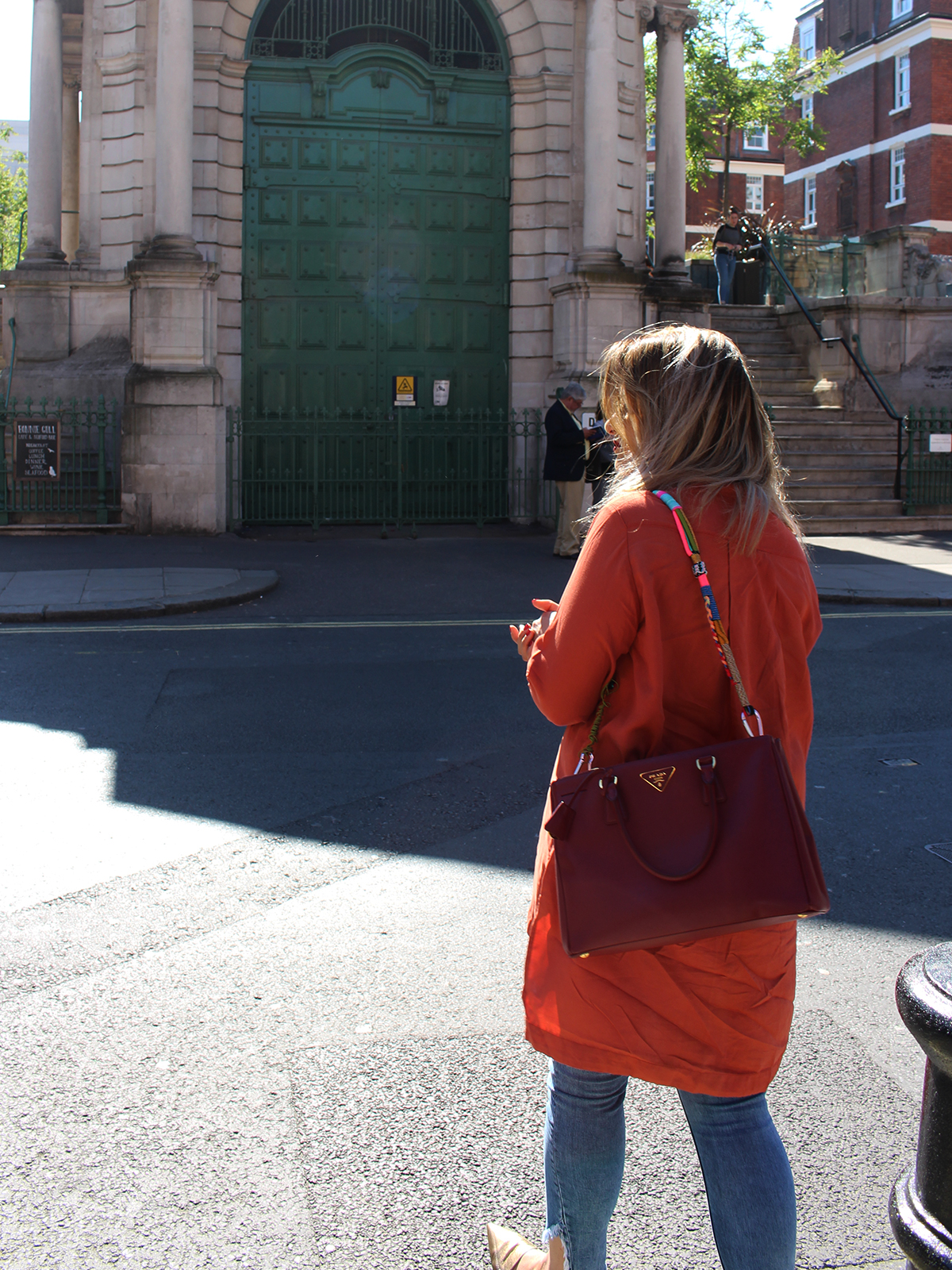 The idea of wearing blocks of colours in one outfit usually makes the outfit quite loud. In the fashion circles, colour blocking is explained as wearing multiple articles of solid-coloured clothing in a single outfit. This look is my traditional approach to the trend, by pairing two different loud colours together. The last time I colour blocked (over 5 years ago), I wore orange pants and a bright pink shirt, with a black cardigan. I basically looked like a walking advert for Prada's Candy perfume bottle. It's also a misconception that colour blocking requires you to wear colours that are directly opposite one another on the colour wheel. For example yellow and orange, or orange and red that are usually right next to each other pair beautifully together if you're a brave soul in the fashion world.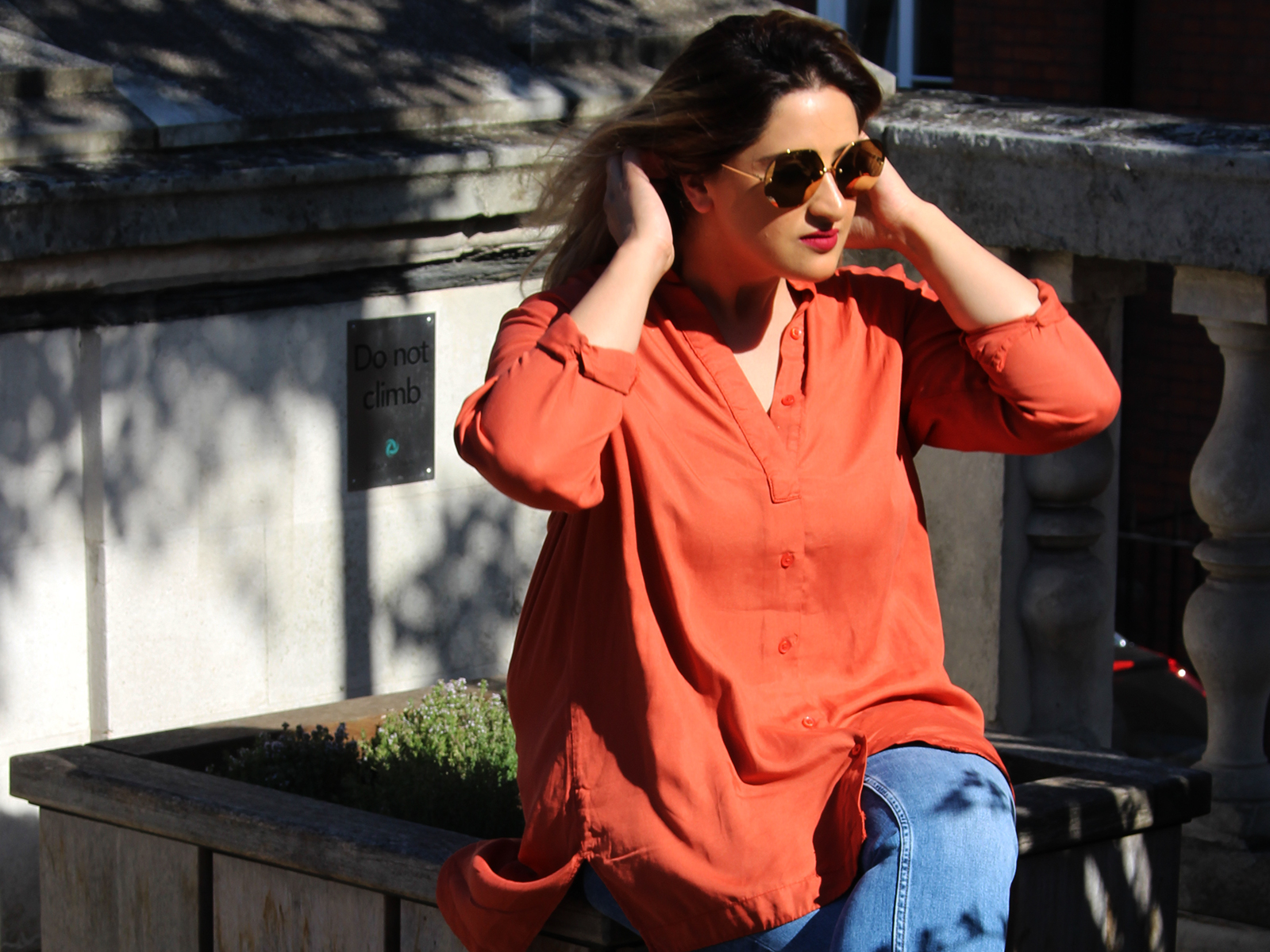 One evening last week, I came out sweating buckets, hair tied up in a high bun, red faced and body aching from an amazing spin class. In my head, I had definitely dropped that extra inch off the waistline. I deserved a nice glass of red wine. That was until I got home, munched my way through a high protein dinner and lots of water, and passed out. Did I feel like I had been run over by a steam engine the next day? Yes. Aching muscles and all, the next day I decided to squeeze into "those" jeans. The ones that stare at your from the closet, even though you stuff them at the back and they're looking at you like "Ha, you can't fit into these…" Well I did. Almost. Yank, pull, temporarily stop breathing until the zipper was up and then…Relax. Inner monologue prayer in over drive, hoping that you don't pop a button the moment you try to breathe. I might have gone the shade of a Smurf at some point, but the jeans fit. Except… the dreaded muffin decided to make an appearance. No amount of sucking in was going to save this situation.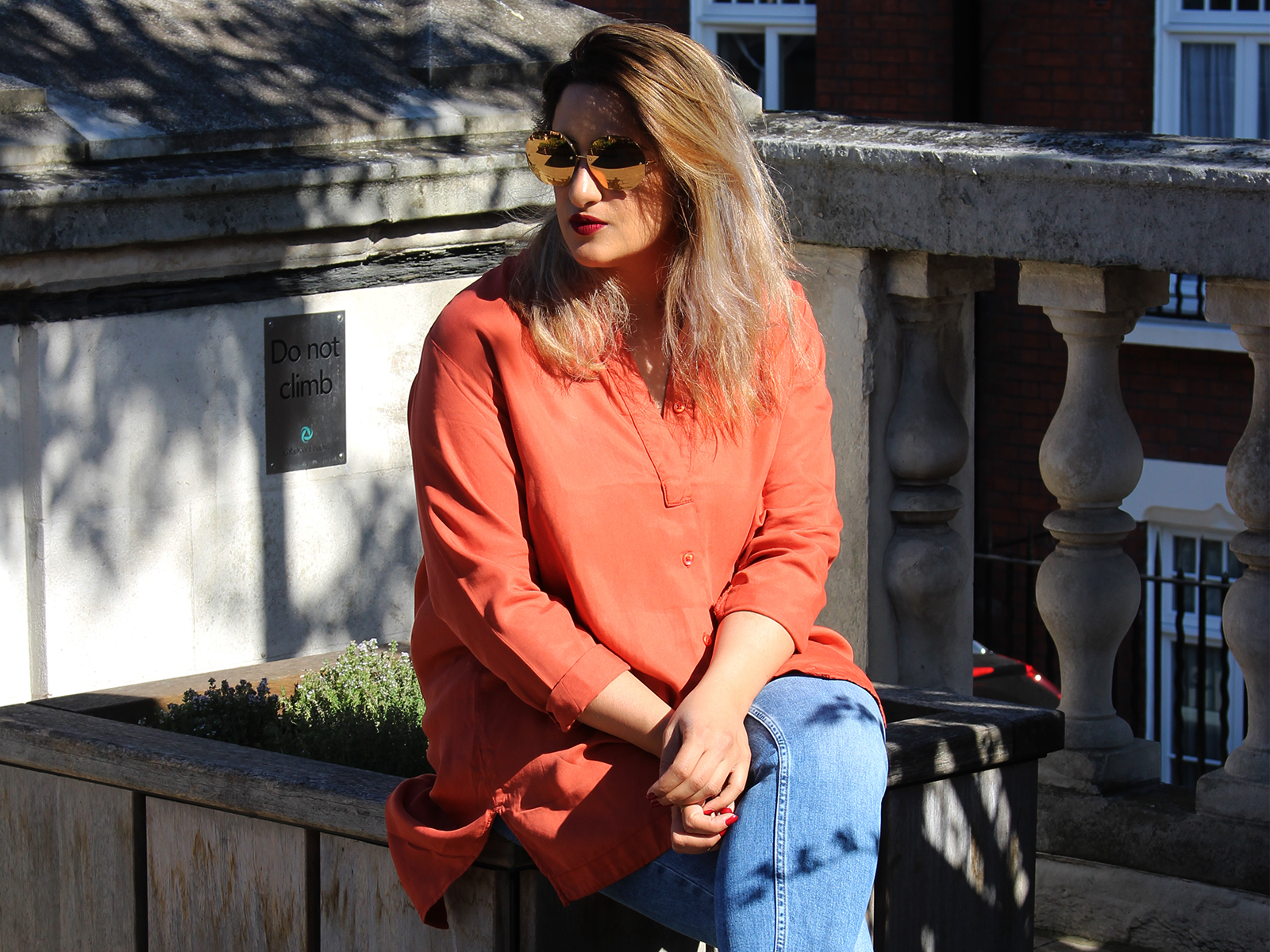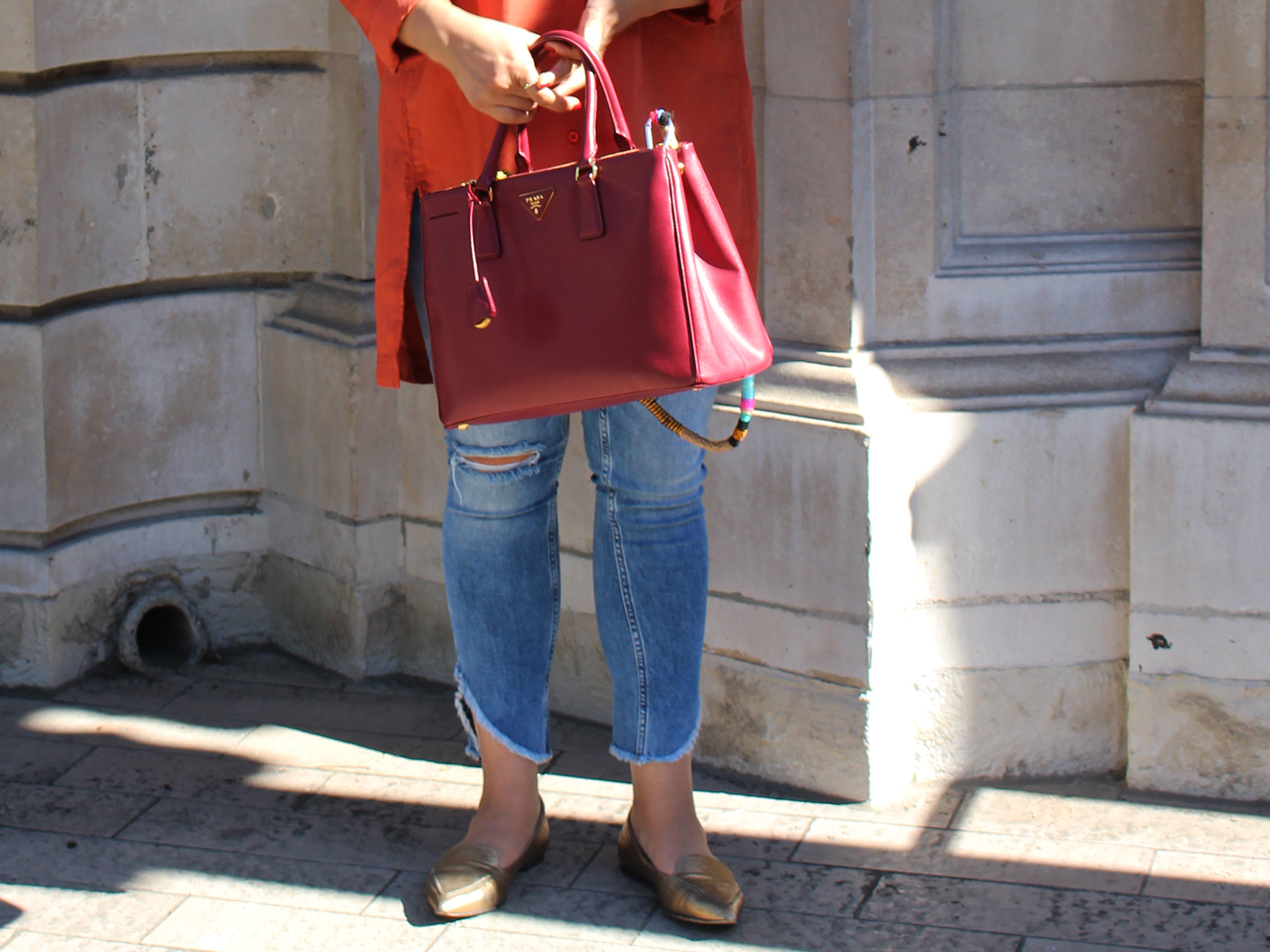 Until I realised that is why oversized baggy shirts are in fashion…and I have plenty in my closet. Taking inspiration from Victoria Beckham's sweetly styled number at last year's Wimbledon, orange was going to be my colour today. She stepped out in the perfect dress in shades of maroon, white and a deep orange. I would normally never attempt to carry off the bright bold colours until I realised, I had them all sitting in my wardrobe. I would push my boundaries with colours, but also pair it all with a pair of jeans. Denim goes with everything. The safety item of clothing, especially when you're testing the waters on the colour spectrum.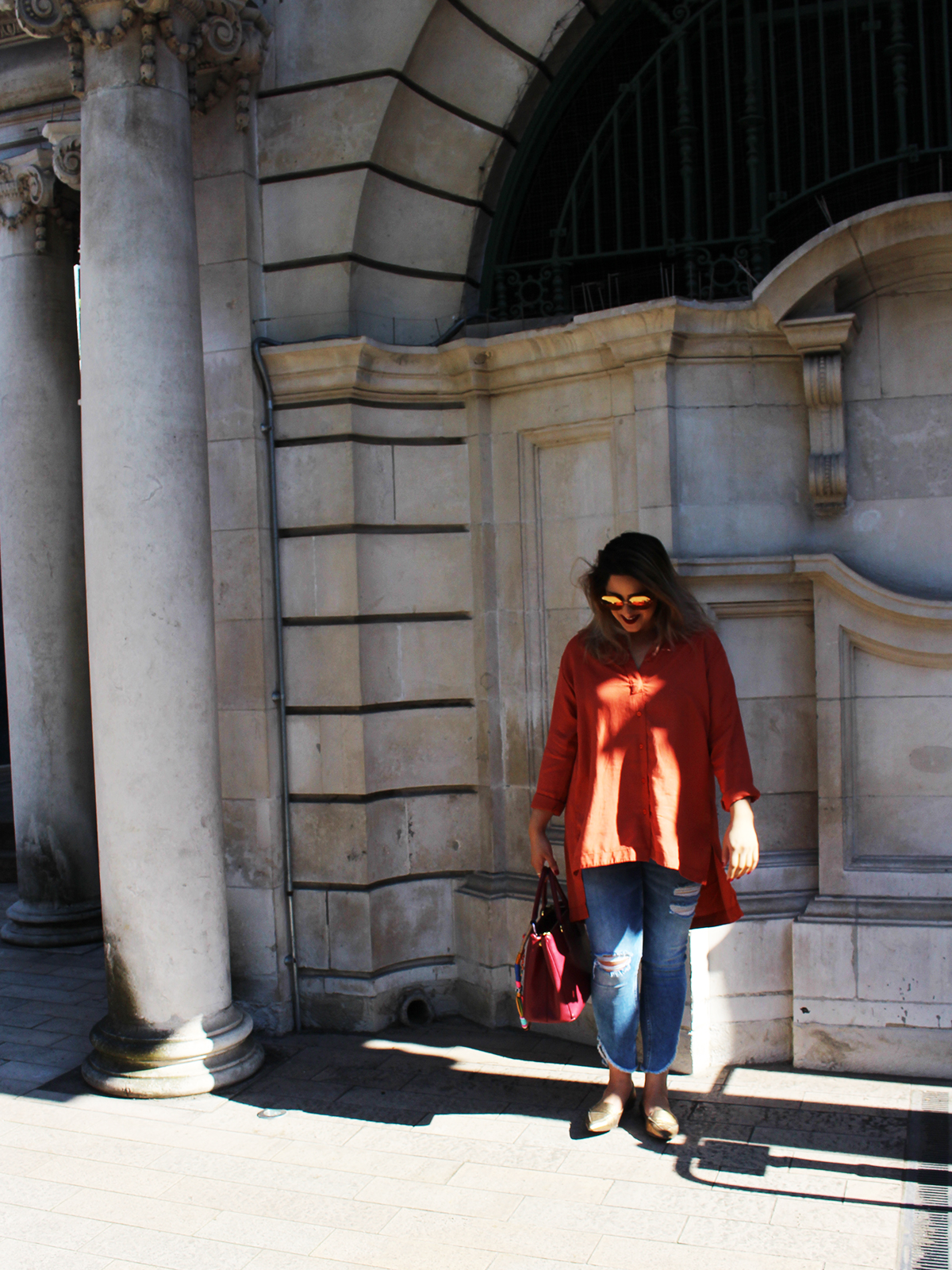 This oversized Waven Shirt was a quick purchase pre Safari last year, and like many things in my closet, has been sitting sweet. Paired with my ripped jeans from Zara, my all time favourite gold M.Gemi Stellato flats, and my maroon Prada, I was colour blocking like a boss! There can't be rules to colour blocking, right? Push your colour boundaries and pair anything you like together. In my case, wearing it with jeans made me feel more comfortable. Using accessories to colour block is always a fun idea when you're trying a new trend out too. Scarves, handbags, even shoes, necklaces and bold statement earrings. Mix and match colours you wouldn't normally dream of wearing together. Use Crayola as your inspiration!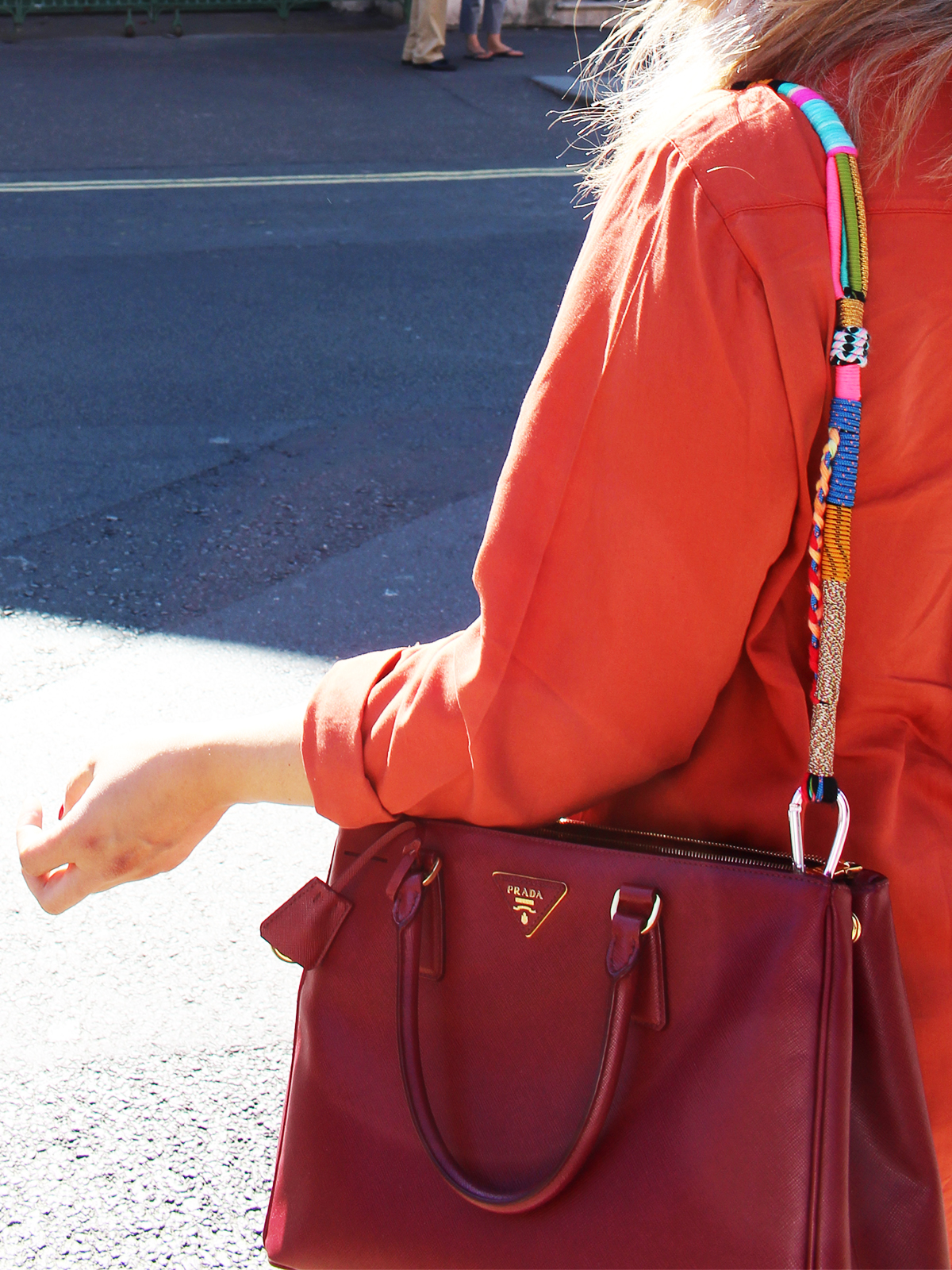 It was also the perfect outfit for a day of pushing boundaries with coffee shops in central London. I'm known amongst my close friends as "always going to the same coffee shops and restaurants!" Hey, I know what I like! However, like with my choice of clothing, it was time to try something new. Newly opened, just off Oxford Street (behind Bond Street Station), Comptoir Mayfair is an informal café by day (opening as early as breakfast) and wine bar by night. The food ranges from soups, salads, toasties, rolls, meats, charcuteries, fish, shellfish with a variety of menus for Breakfast, Brunch, Lunch & Dinner.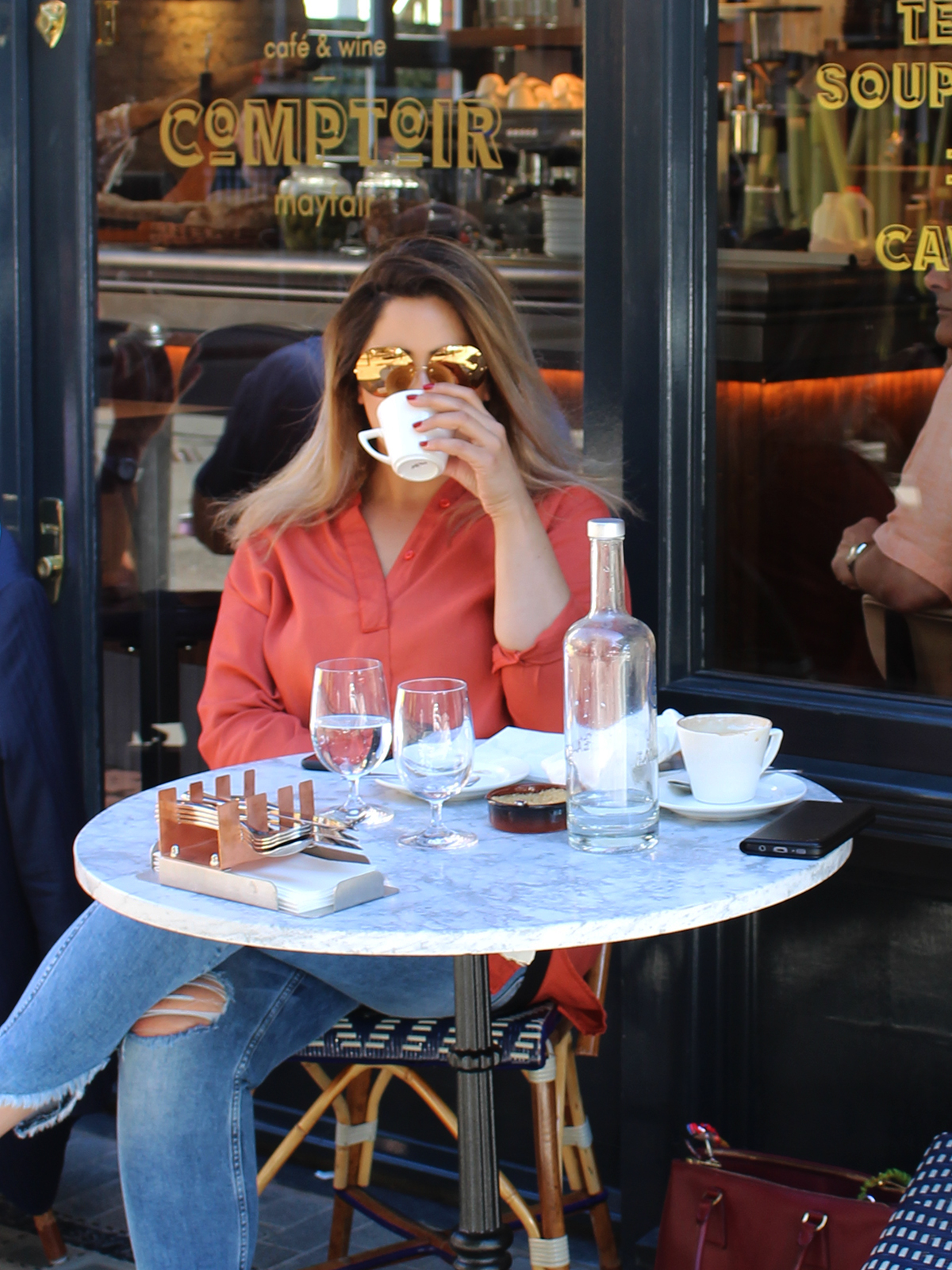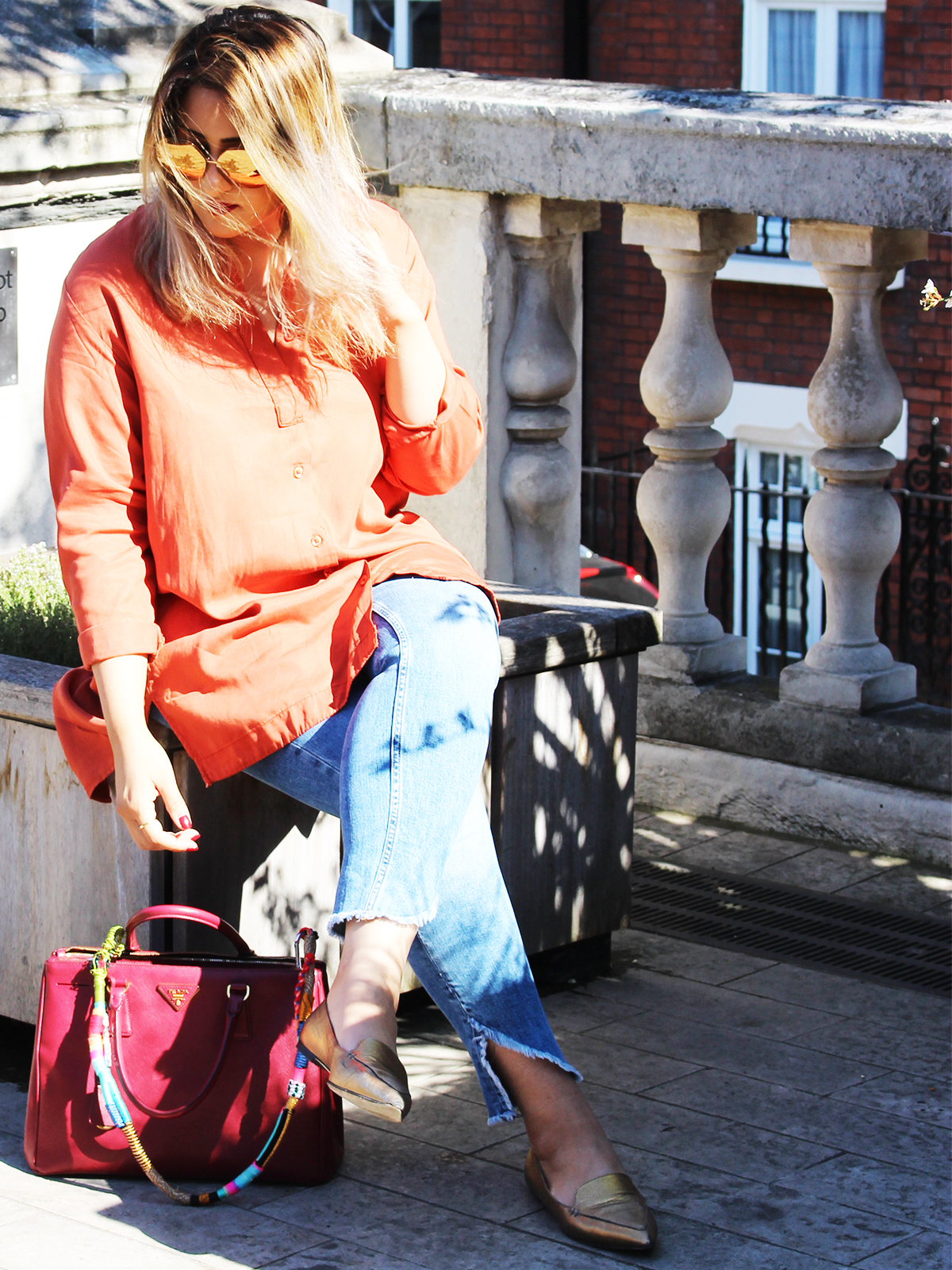 I oooh-ed and uhmmm-ed between the Lobster Roll with truffle mayonnaise and the Salt Beef with Gruyere Chese and Horseradish before settling on the latter. It was so delicious and went down a treat with a glass of champagne. I deserved it after the work out the night before. The wine list is extensive, and they take pride in having over 2000 bottles of wine, to enjoy there, or take home! It's on a narrow street lined with red brick mansion houses, with a few tables outside, which on a sunny day, was perfect. I will definitely be returning for the lobster roll very soon. Colour blocking, delicious lunch, sunny weather – all in all, a fantastic day!