I've been channelling various characters from the Wizard of Oz lately. From sporting the scarecrows short blonde locks, and recently, Dorothy's pinafore checks. My excitement was through the roof when I first picked up this Gingham red and white checked dress. The loose fit over the body and arms was a floaty dream come true. I was eagerly talking about this new purchase with two of my nearest and dearest friends. Harping away, preaching, monologuing on about how it had been a while since I had worn checks, and had never really been a fan of the trend. This time, I was going to own and wear it. I'm pretty sure I even said "Check Mate" at the end. They both looked at me like I was crazy, my sister was nodding her head in disapproval. Instead I was asked, "What time I needed to be dropped off at Kindergarten!" If there were ever a time to kick, bite and pull pony tails, this would have been it. I resisted.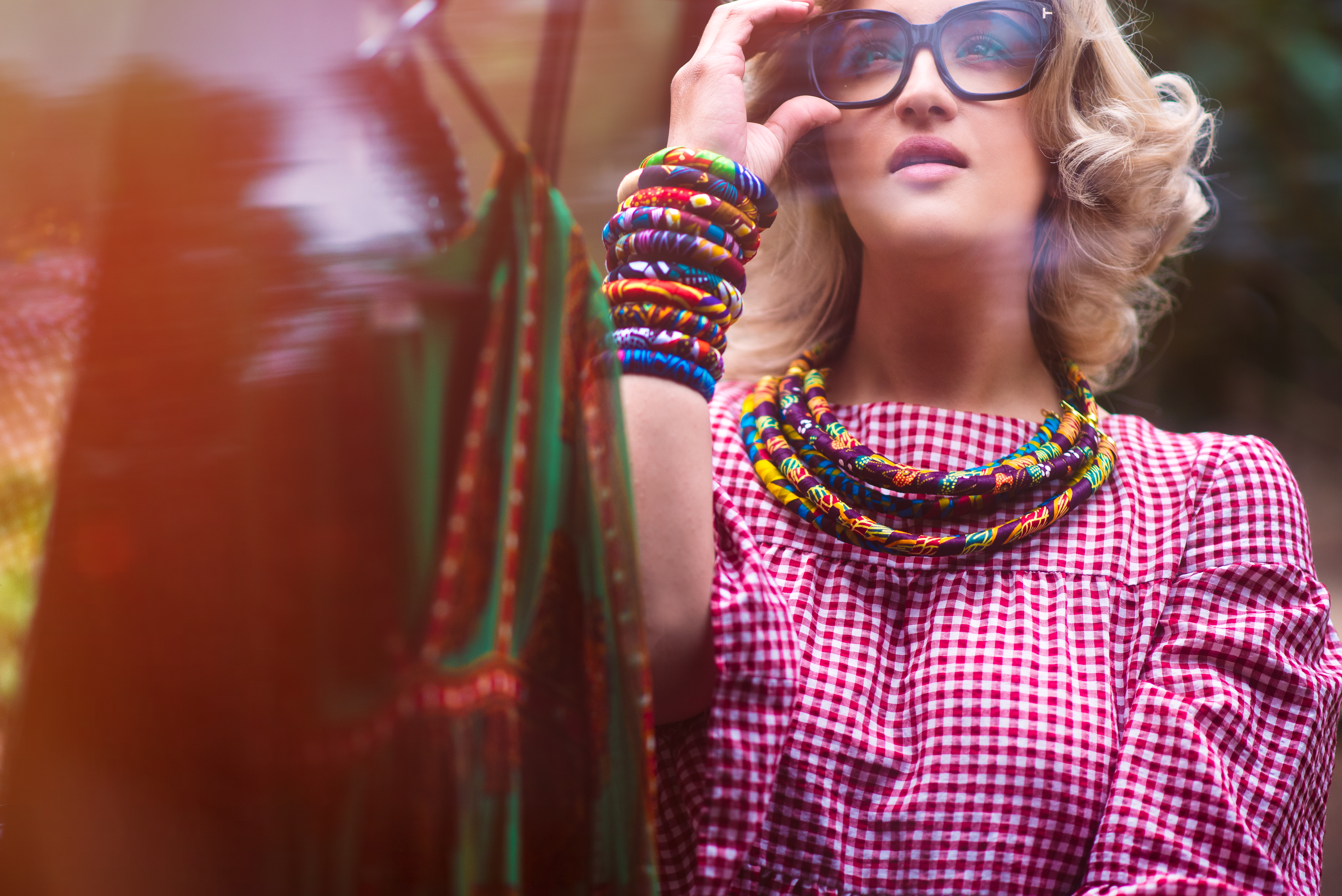 Reminiscent of the loathsome school uniforms, it still fills me with nostalgia amidst reminders of Brigitte Bardot, picnic blankets, and my favourite, Kenyan Maasai Shuka blankets. Gingham was a key fabric and trend this past spring. The same way floral has managed to float into our wardrobes this autumn, so has a version of the checks. There is often an aversion to gingham, like marmite, you either love it or hate it. This year, its come forward with a fresh and more mature attitude style.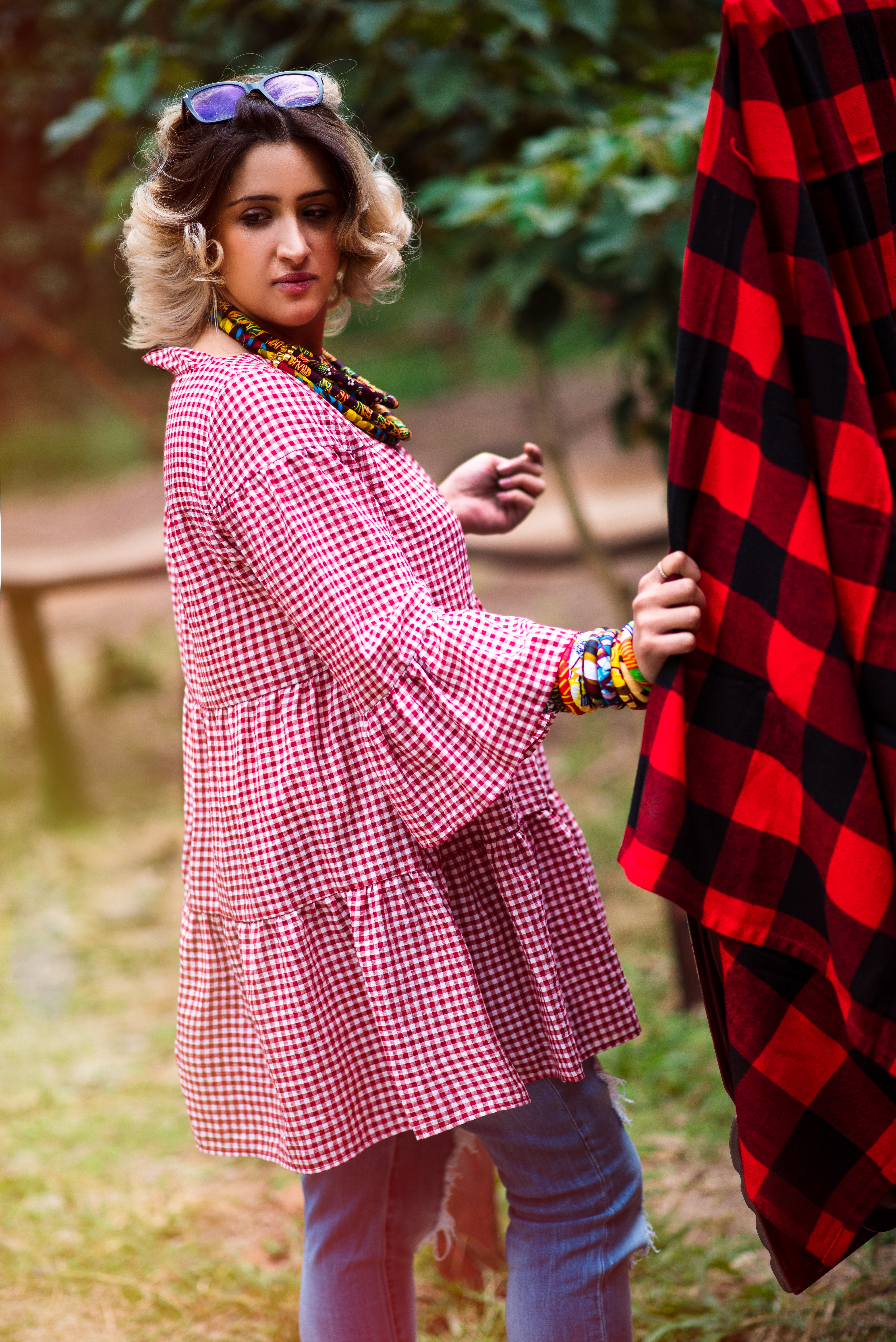 Designers from Carolina Herrera, Peter Pilotto and House of Holland all donned gingham down the runways. But it wasn't European designers that trigger my memory of checks, but the Maasai from East Africa. The Shuka cloth, with red and black stripes or blue stripes and checks is known as the Maasai blanket and is worn by the Maasai in East Africa. The semi-nomadic tribe from East Africa live across the Great Rift Valley in Kenya and Tanzania and around the Masai Mara National Reserve in Kenya. Known for their traditions, unique culture, and customs, they are formidable warriors and are often identified by colourful beaded necklaces, an iron rod or spear and their Shuka cloth.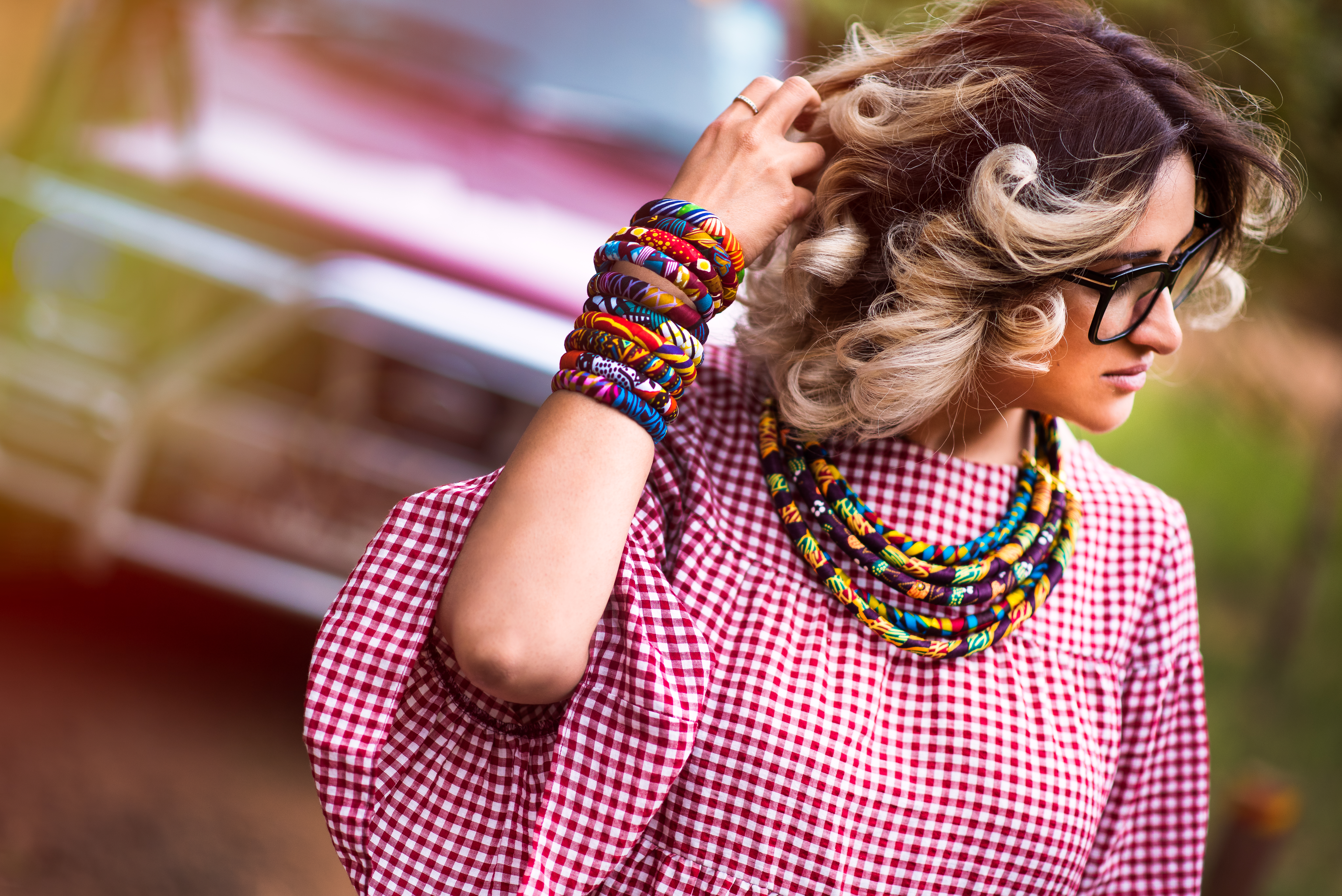 History doesn't pin point exactly how and why the Maasai chose the Shuka cloth. It could have been influence through the slave trade in East Africa where fabrics were used as payments. Maybe even influence by Scottish missionaries during the colonial era with the similarities to Scottish plaid and tartan patterns. It might have been a West African influence with the red and blue checked guinea cloth from the 18th century or the trade of blue, red and black dyes from Madagascar around the same period. Either way, it has hit the runways again in 2017. A fashion trend on repeat as Louis Vuitton incorporated red and blue Maasai checks into their Spring Summer 2012 collection.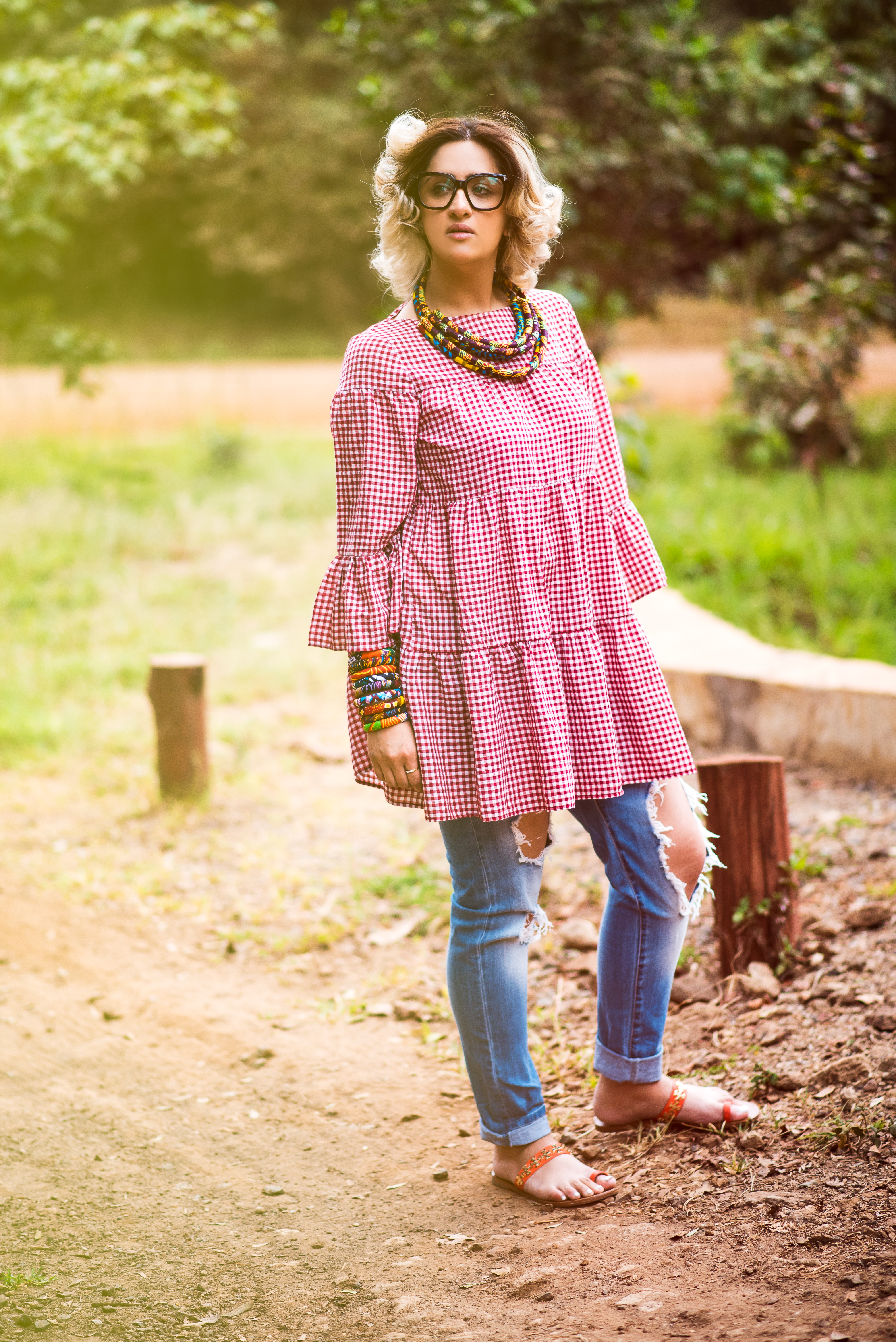 There are various ways of bringing this gingham style into your wardrobe. Wear a gingham dress with white sneakers for a feminine and modern look. Pair a gingham blouse or shirt with your favourite skinny jeans and heels. Or a perfect pair of tailored gingham trousers a la Audrey Hepburn. Statement gingham sleeves and ruffles were all the rage this summer paired with shorts, skirts and ripped jeans. Gingham remixed with florals and embroidery and check mate you're into Autumn Winter fashion.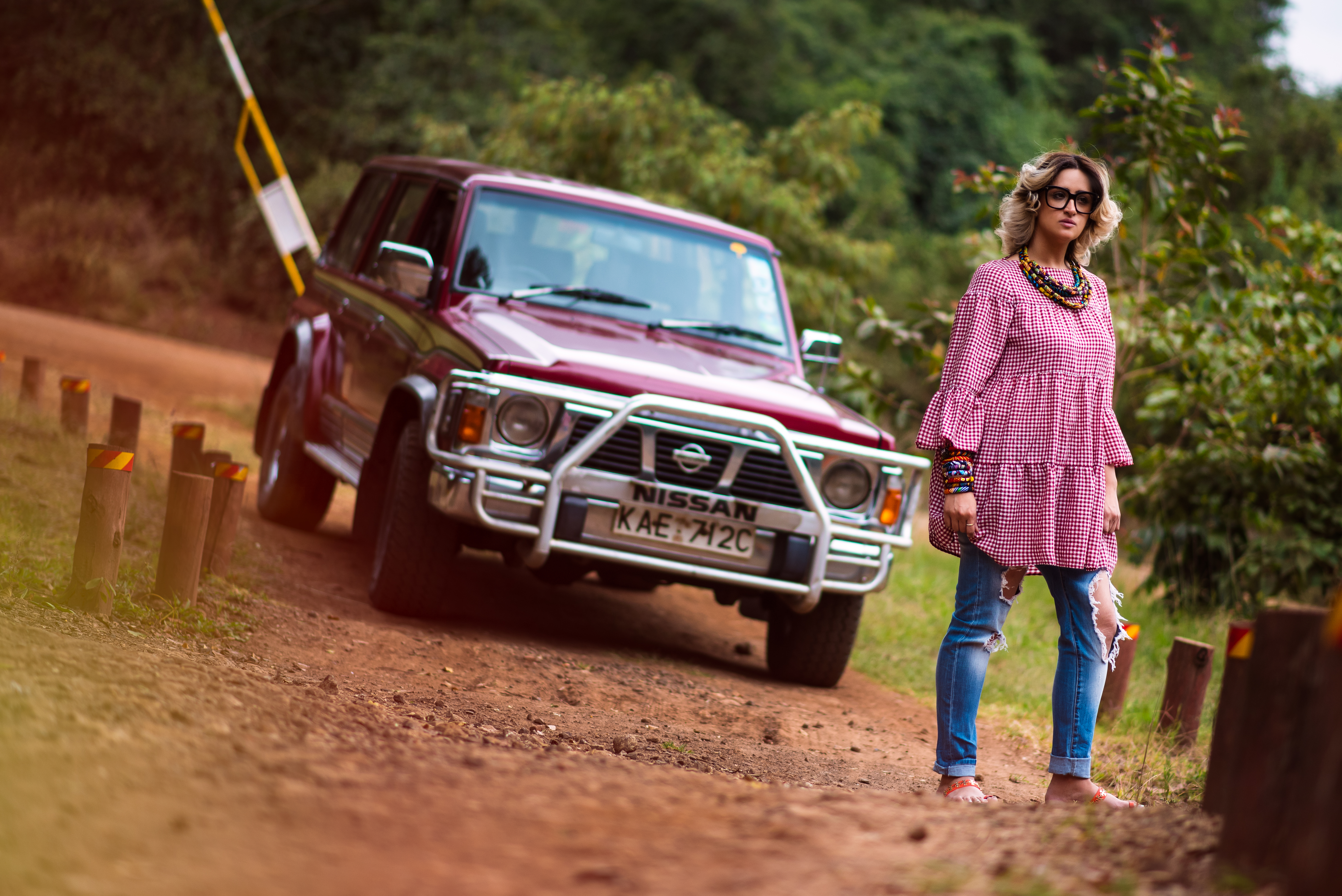 I decided to wear this checked Zara Dress over my ripped jeans with a pair of Tory Burch sandals and lots of Kenyan fabric bangles and necklaces. I packed my favourite maasai blanket, jumped into my old 4×4 and went into the Karura Forest with a dear friend for a day filled with laughter and love.  I restrained myself from looking over at her and saying,  "Toto, I have a feeling we're not in Kansas anymore…" x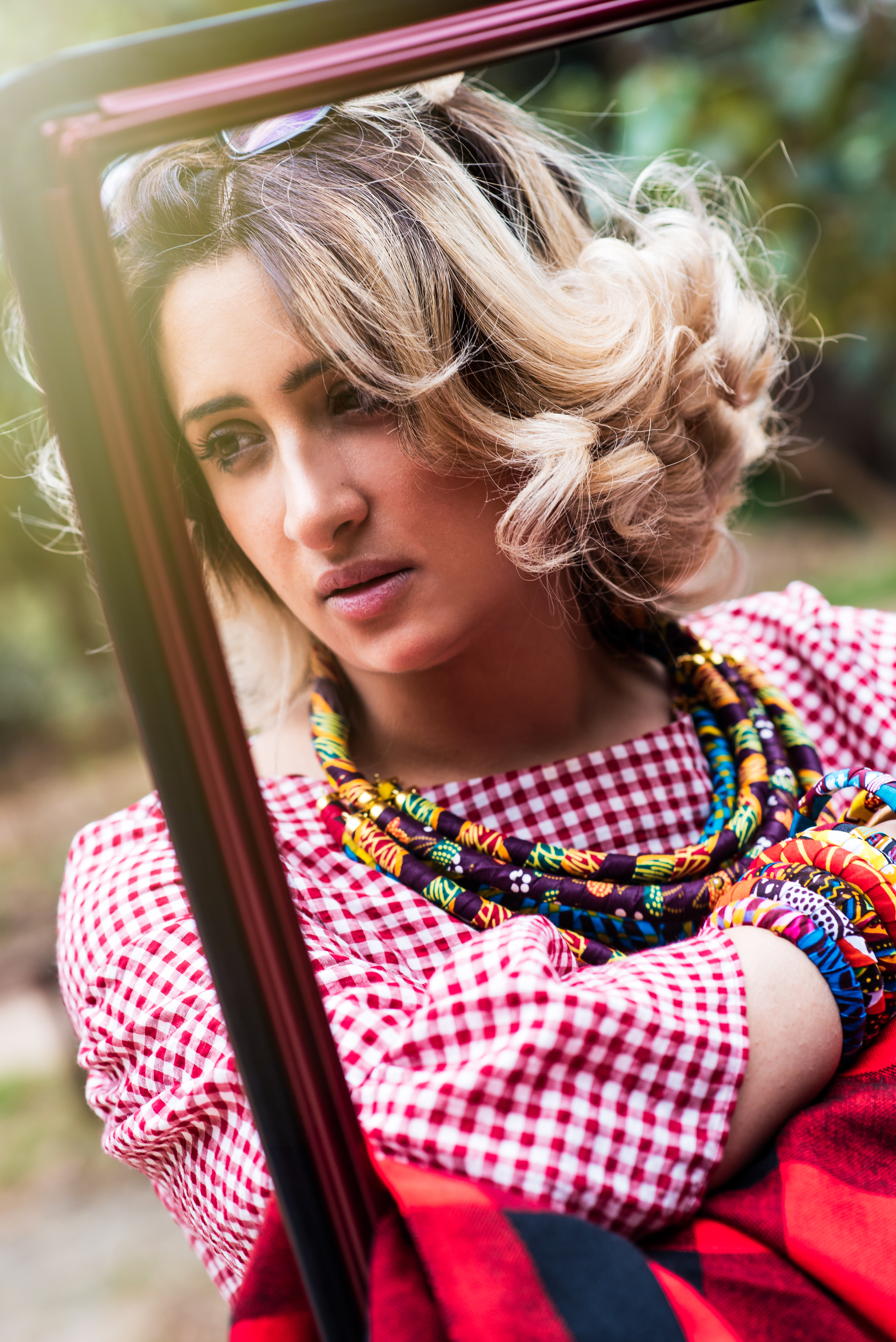 Pictures taken by the DREAM TEAM –  Beena Tohani at ZURIH SIA