Louis Vuitton meets Anya Hindmarch in a new exciting way in my handbag collection. I love both the brands individually, but never thought of combining the two into one special handbag…until now! The luxury handbag market has grown at such a rapid rate, and styles and trends are forever changing. It's sometimes hard to keep up. First you covet handbags covered in monograms and logos; then the trends change to simple classic designs, with barely seen logos, radiating understated luxury.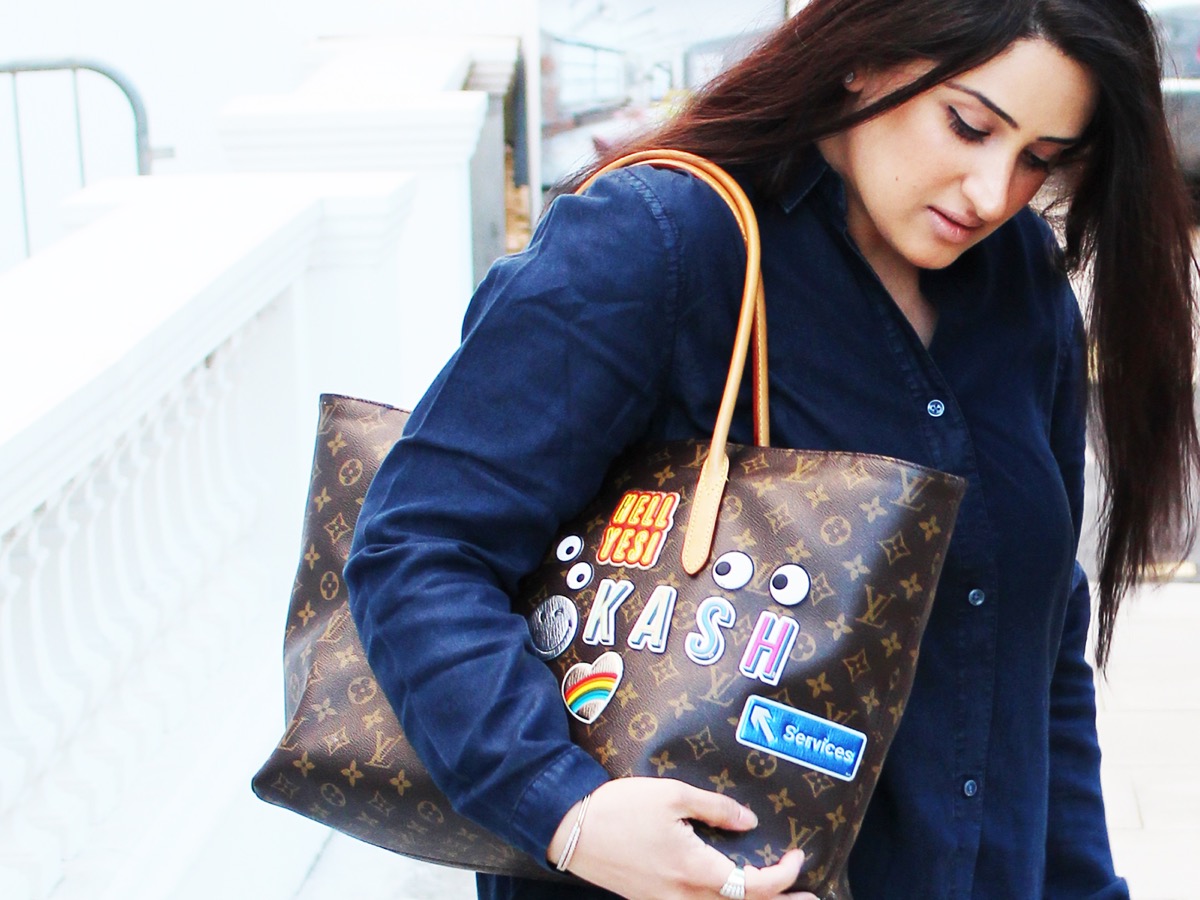 Whatever your preference, you can personalise and dress up your handbags with accessories for your accessories. Bag charms, stickers, twilly's and fancy straps are the new desires for handbag lovers of the new fashion era. Most of the latest handbags walking off the runway are embellished with stickers, patches and charms, the options are endless. It's really easy to bring an old favourite into trend by making your Louis Vuitton meet Anya Hindmarch. Or any other bag of choice.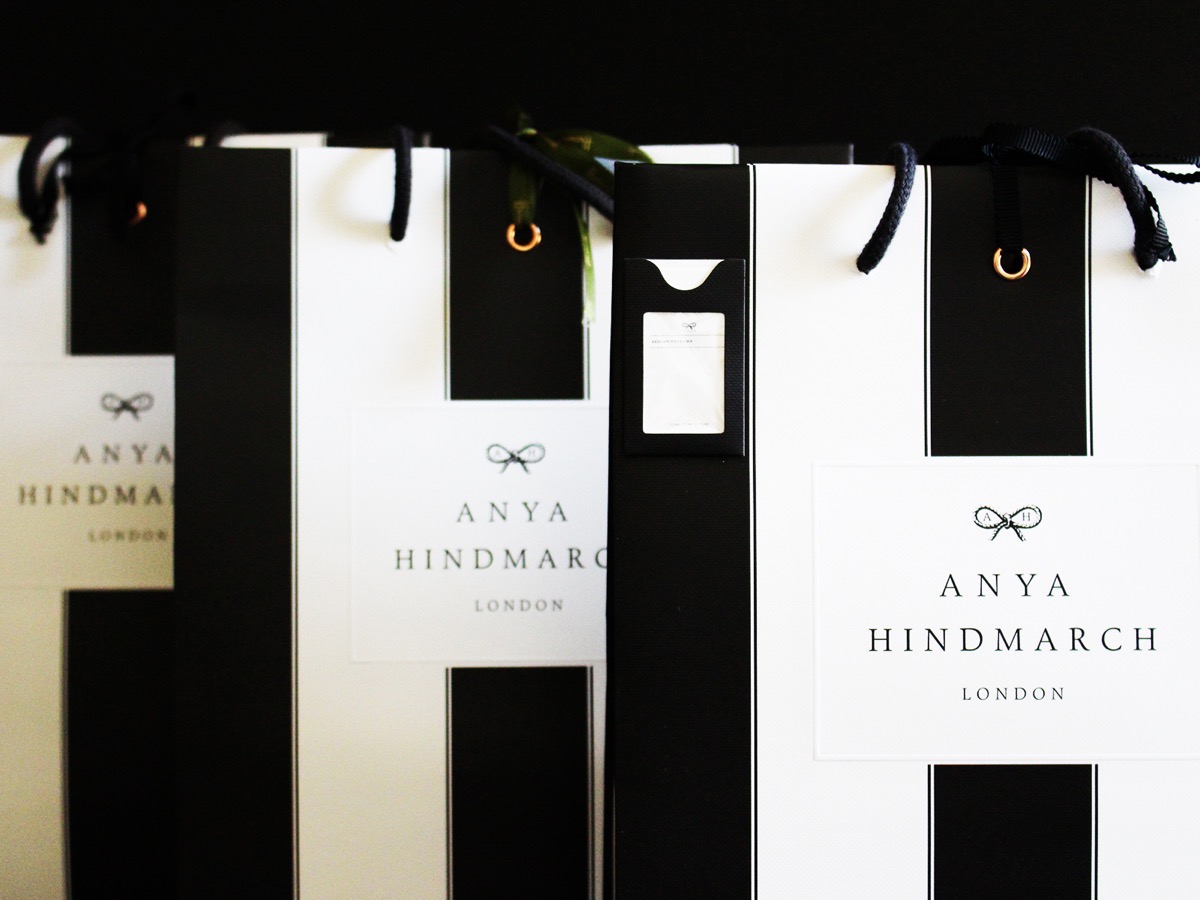 Having amassed a small Louis Vuitton collection over the years, my relationship with my Raspail has been rather interesting. The Louis Vuitton Raspail first came out in 2012 in the PM, MM, and GM. My first thought was "the bigger the better". It was a time of oversized large handbags where you could fit everything, including the kitchen sink, inside. In store when I tried it on, it felt more of a luggage tote then it did an every day handbag. I thought I really wanted the Neverfull, but having seen it from brand new to over used on countless of shoulders, I wanted something different. I was looking for a handbag with more structure, and the handles of the Raspail fit exactly what I wanted.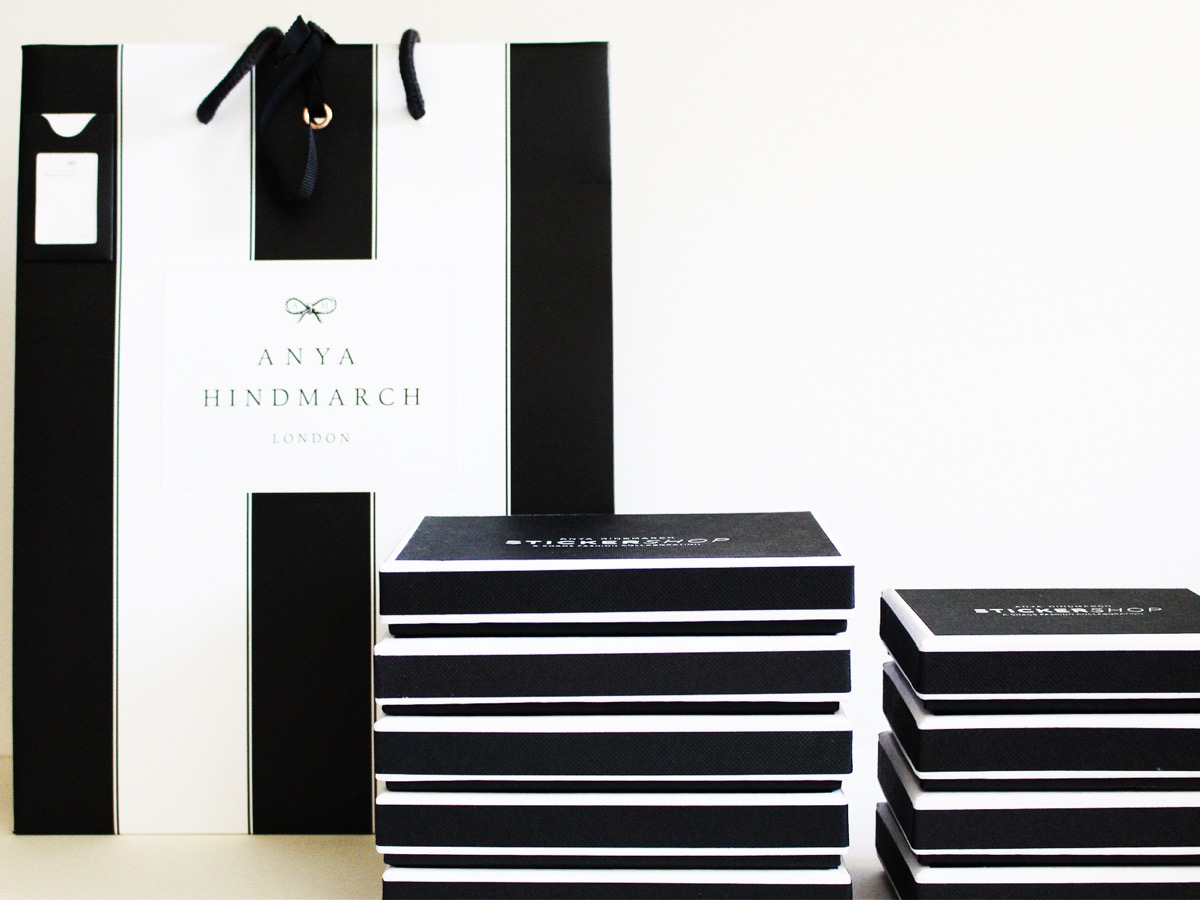 The canvas is double lined with a cotton interior so that it doesn't slump over after long term wear and use. The handles are a thicker tube like handle, which feels more comfortable on the shoulder, particularly when the bag is filled and quite heavy. Having weighed all the pros and cons, I settled for the Raspail and was truly chuffed with my purchase. Is it crazy that NOW (yes, a little late to this party), I really want a Neverfull?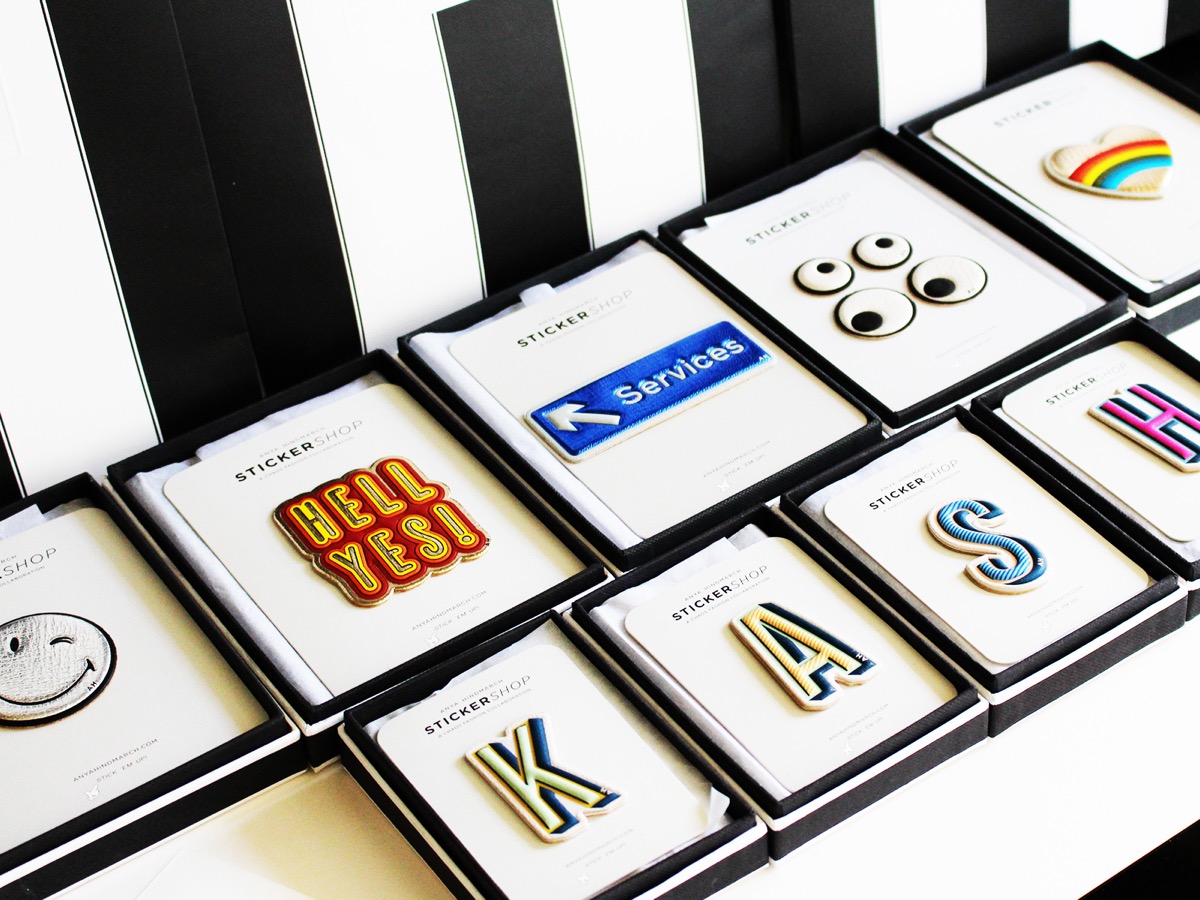 Fast-forward and I've used my Raspail a handful of times. I had stored it, wrapped in its dust bag, tucked away in the area of the "rarely used handbags" in my closet. Step in Anya Hindmarch with her amazing stickers! I've spent the better part of the past year oohing and aahing over them both in store, during my walkthrough of the handbag section of Selfridges, and online. Which ones would I collect and where would they go? They are a reminder of school when I would purchase ridiculous amounts of stationary and stickers to cover most of my school books – yes, I was that kind of child. These stickers however, are a stationary sticker heaven for adults!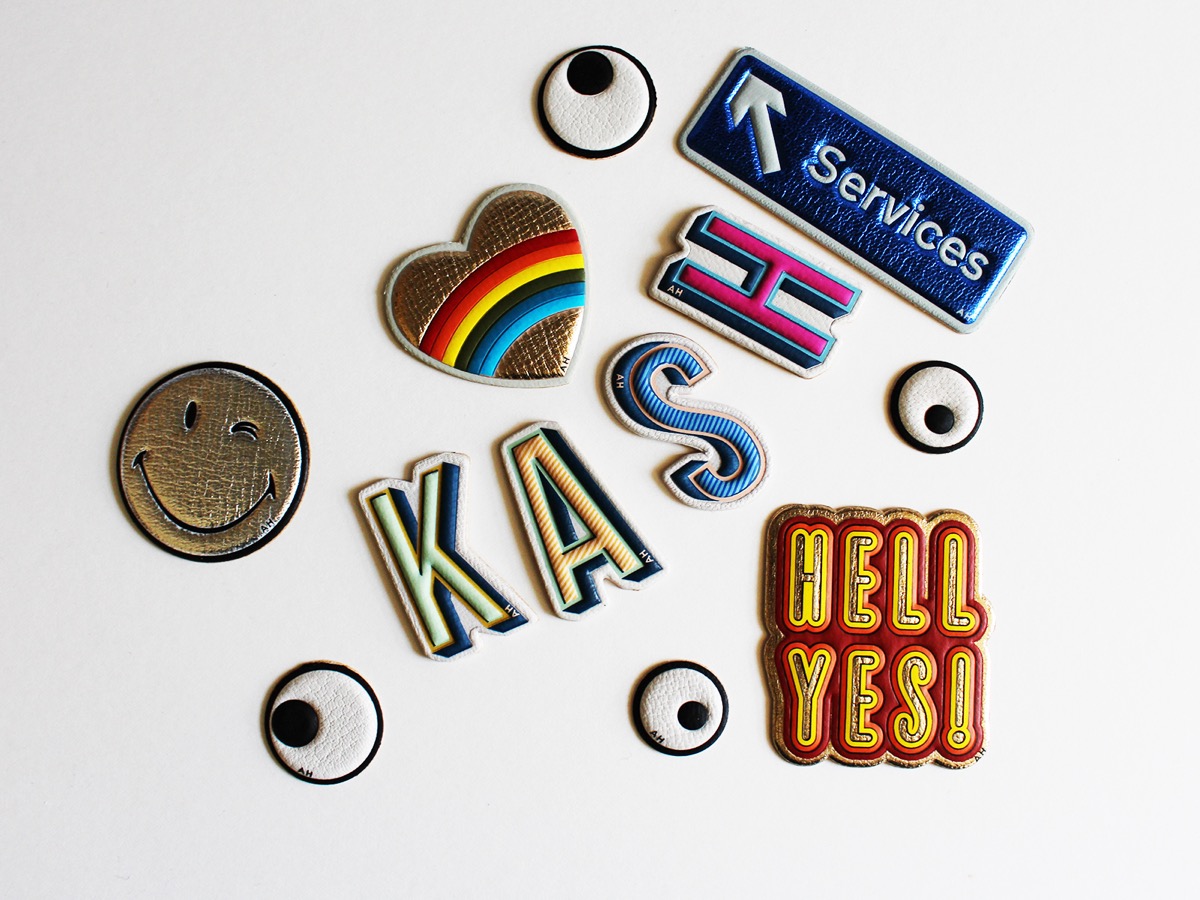 It only made sense that it was time to introduce two of my favourite brands. Louis Vuitton meets Anya Hindmarch in complete harmony. A handbag and a sticker, as though it was inevitable the two should be together. I had been thinking of ways to personalise the look of this handbag and give it some edge. I wanted to fall back in love with it, and now I had figured it all out. Louis Vuitton offers personalisation of their canvas bags with up to three initials (Mon Monogram). Add vertical or horizontal stripes with various colour combinations are always an option, but you definitely can't request a winking smiley face.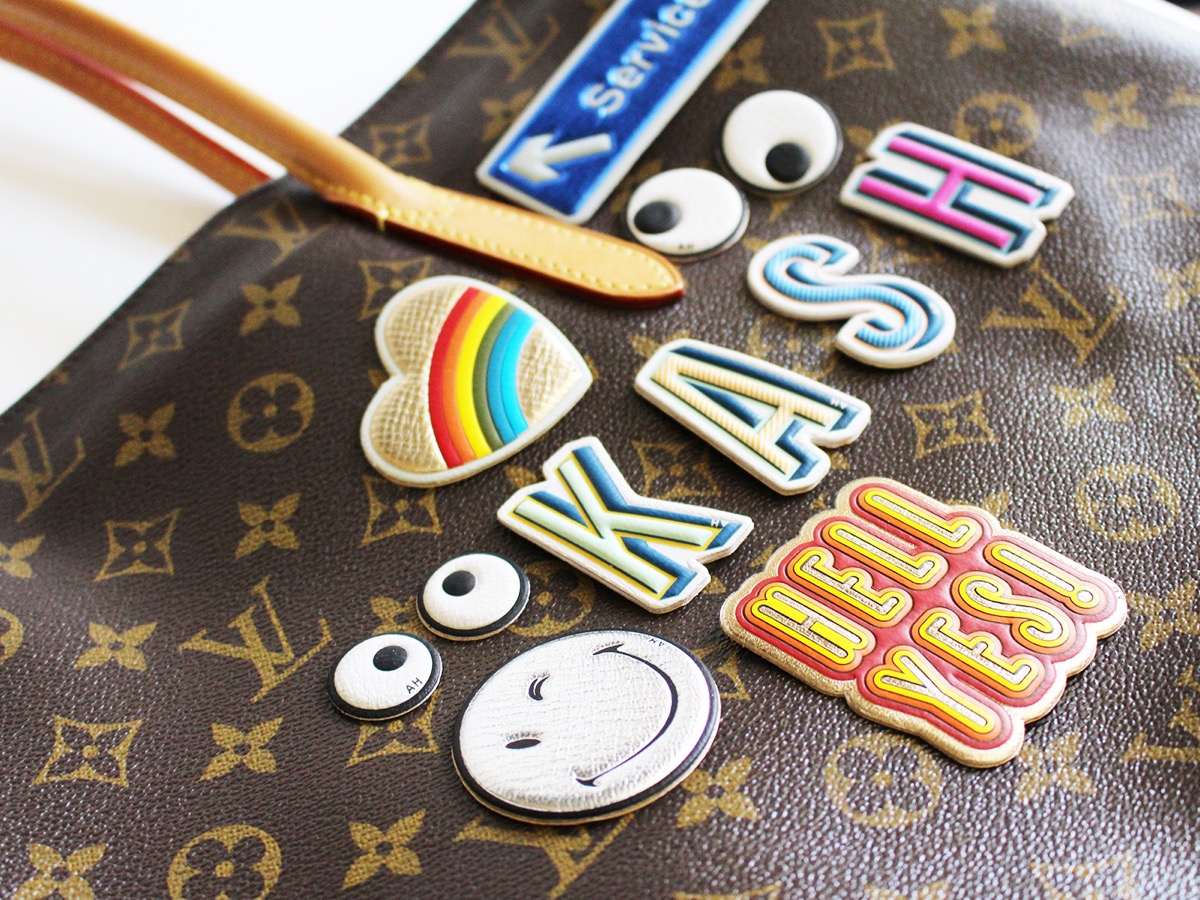 By adding the various coloured alphabet stickers by Anya Hindmarch, I spelt out my name and added various fun stickers to the jumble on my bag. I've basically taken the meaning of personalisation to a whole new level. Louis Vuitton meets Anya Hindmarch and immediately make a great couple. This initial collection took some time to grow, and it took some serious ummmmm-ing in store before deciding which ones to get first.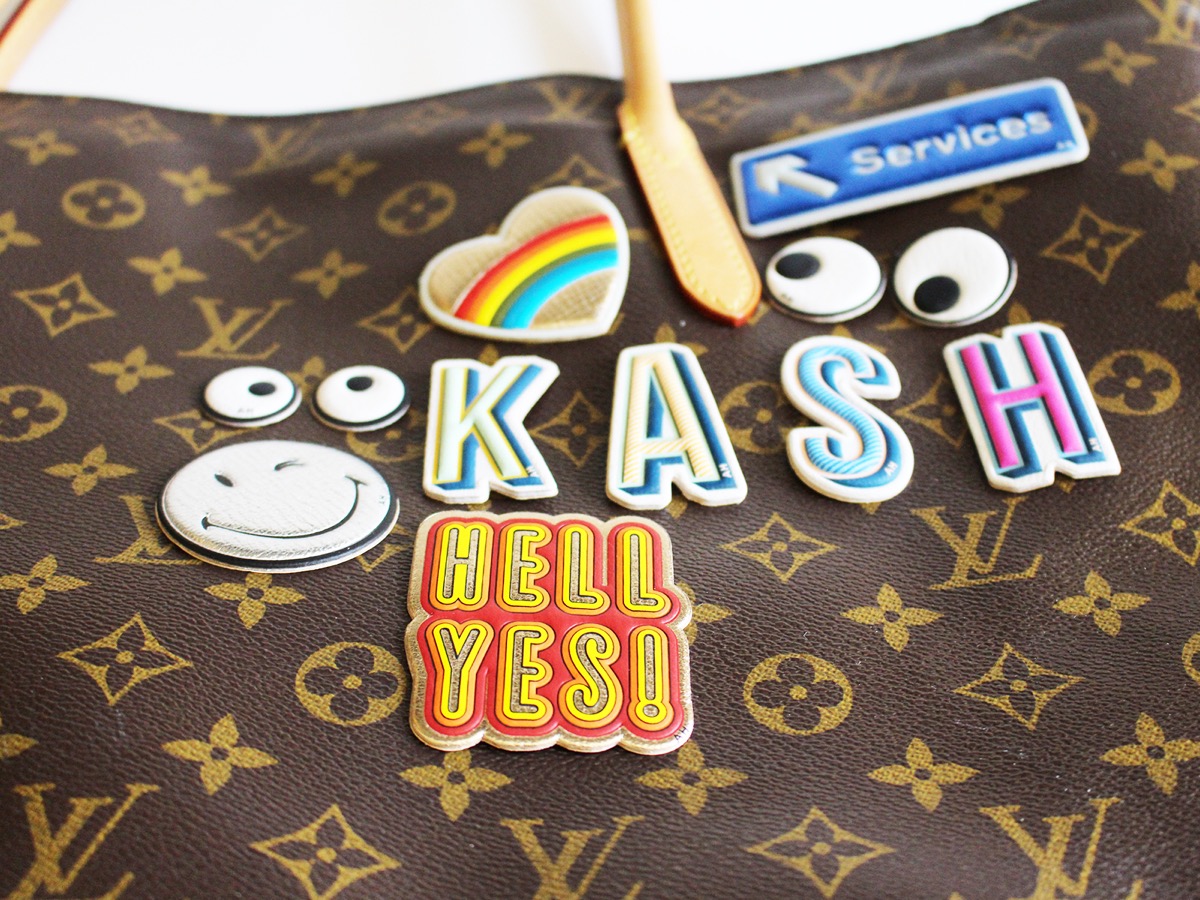 There are quite a few Anya Hindmarch standalone stores in London. Some of my stickers were purchased from the Bond Street Boutique and others from the Boutique in Westfield. But when you can't find the letter 'S' and 'K' anywhere, a little perusing in Selfridges and Harrods proved victorious. The packaging is absolutely luxurious and beautiful. Black and White with small little individual boxes for each sticker, all wrapped up in tissue paper. The bags are great as a gift bag too with a little paper name tag on the side of each bag, all beautifully sealed with a ribbon.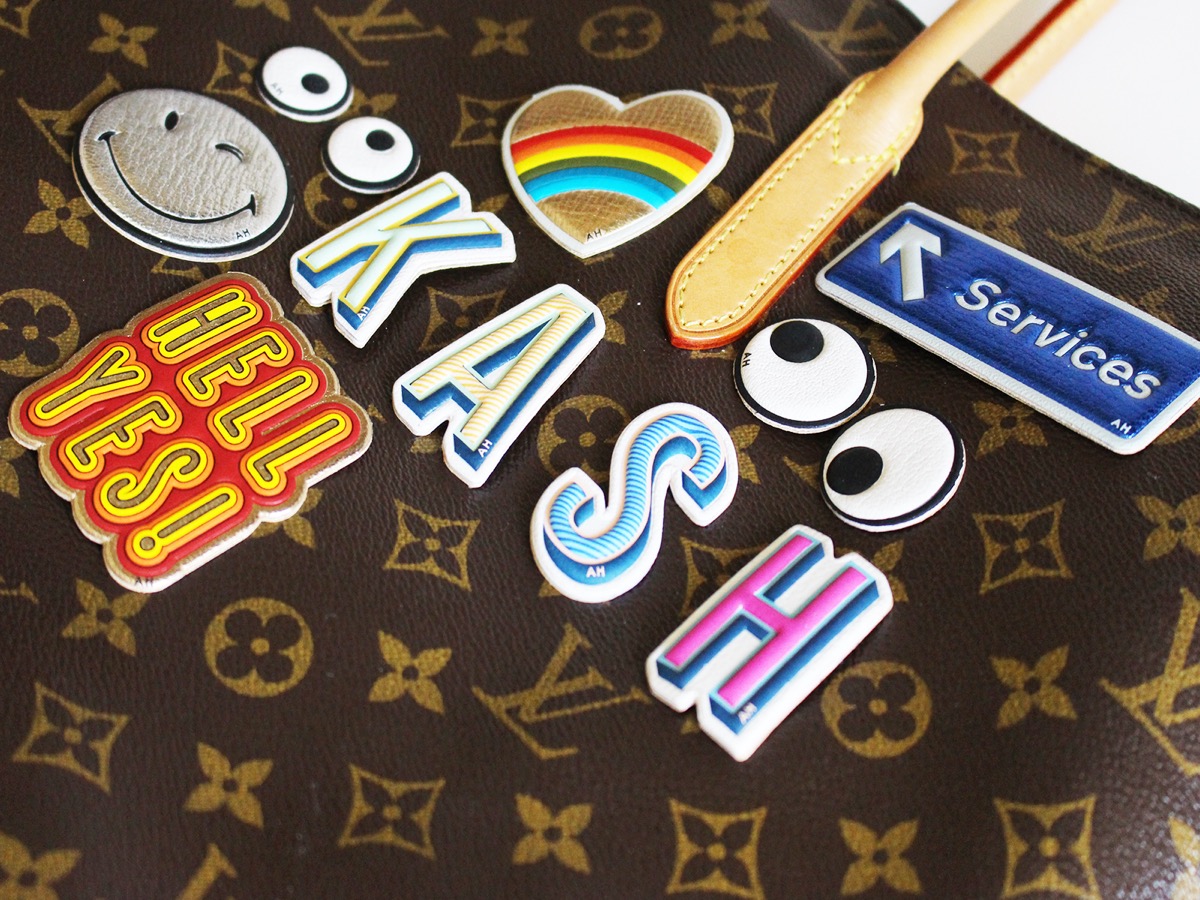 When I finally decided it was time to take the plunge and stick them onto my bag, I took each sticker out of their respective cards and boxes. When Louis Vuitton meets Anya Hindmarch, it's a life long affair. These permanent stickers are permanent and Anya Hindmarch care details advise you not to remove them once they are stuck down. It's a good idea to wipe the surface of your bag clean, and let it dry, before putting the stickers on.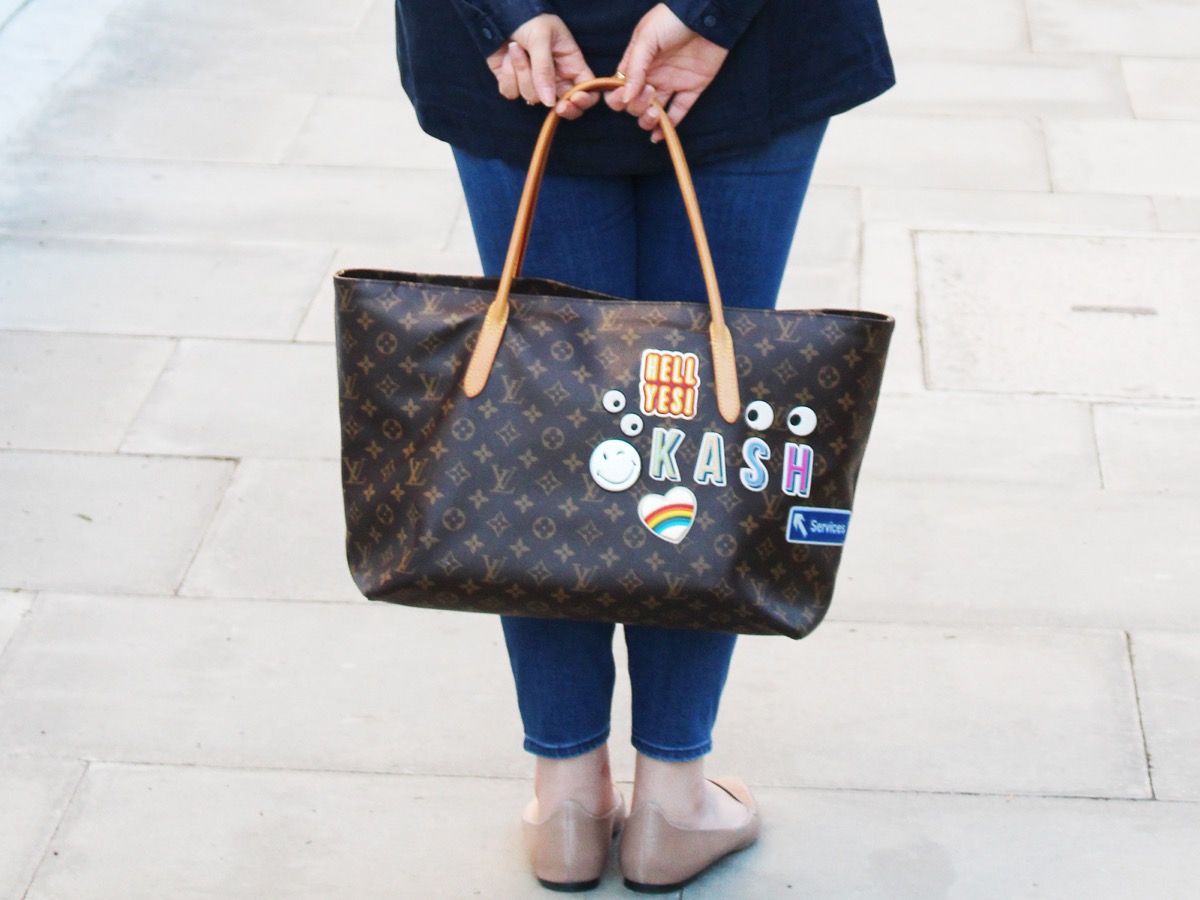 The plan is to adorn one half side on either side of the bag, so I wanted to make sure I put them in the right place, leaving enough room for the stickers still on my wish list. Using a little sticky tape I played around with various positions, picked up the bag, looked at it from afar and then finally stuck them down in the positions I was happy with.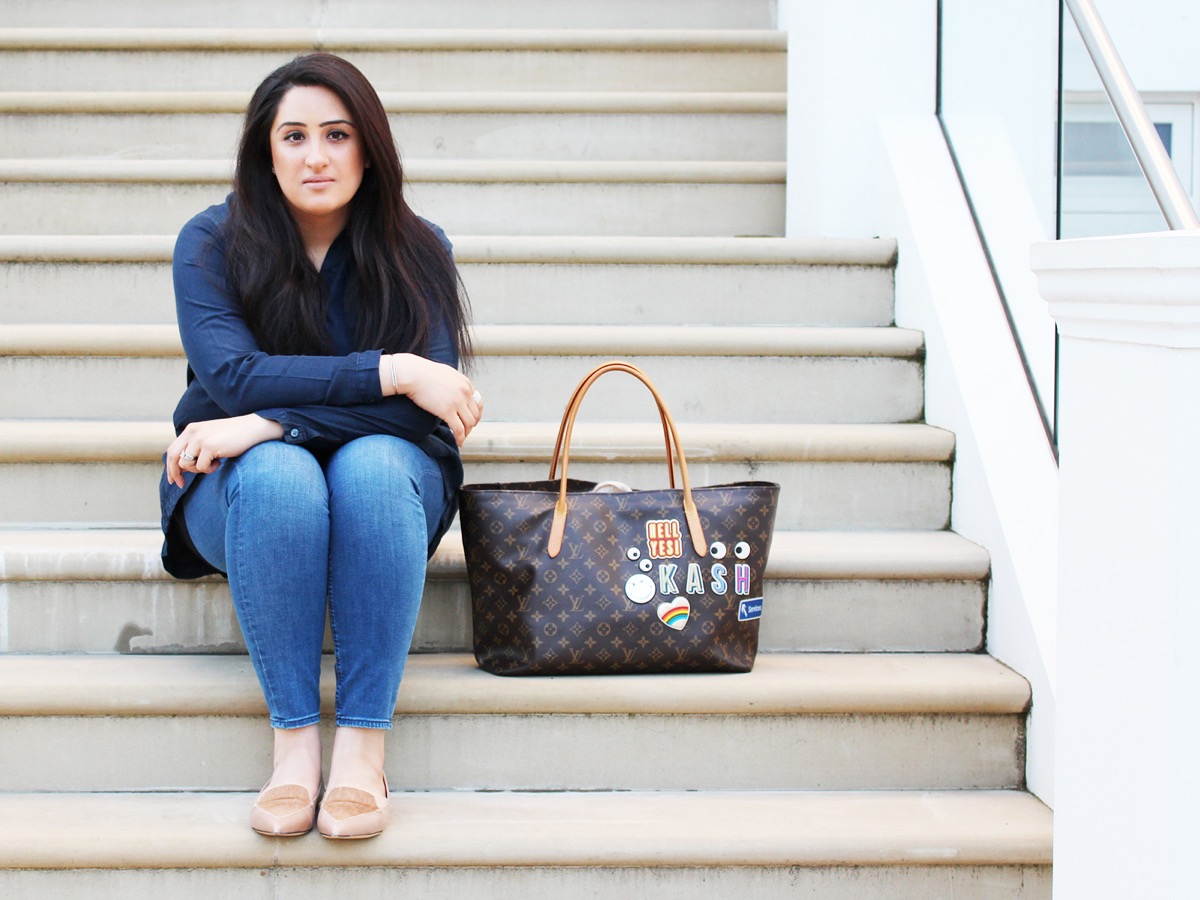 Stepping back and looking at all the stickers on the bag, Louis Vuitton meets Anya Hindmarch in a fun concoction on my bag. I wanted to start using my bag immediately. I practiced insane levels of restraint. I placed a few heavy books on top for a few hours and patiently twiddled my thumbs. This was all to make sure each sticker was stuck on properly. I am elated with the new look of my Louis Vuitton Raspail, and I love how I have personalised it to myself. A few of these stickers were gifts, and they make fabulous gifts…hint hint, nudge nudge.
My latest Wishlist addition is the Smiley wink coin purse by Anya Hindmarch as part of her Summer 2016 collection. I would love to hang the coin purse from the handles of my Louis Vuitton bag; perfect for all the loose change! This latest trend of "Accessories for your Accessories" is a new chapter in the fashion industry. Stickers, charms, fur balls, and embellished straps are the way forward to personalising your treasured handbags!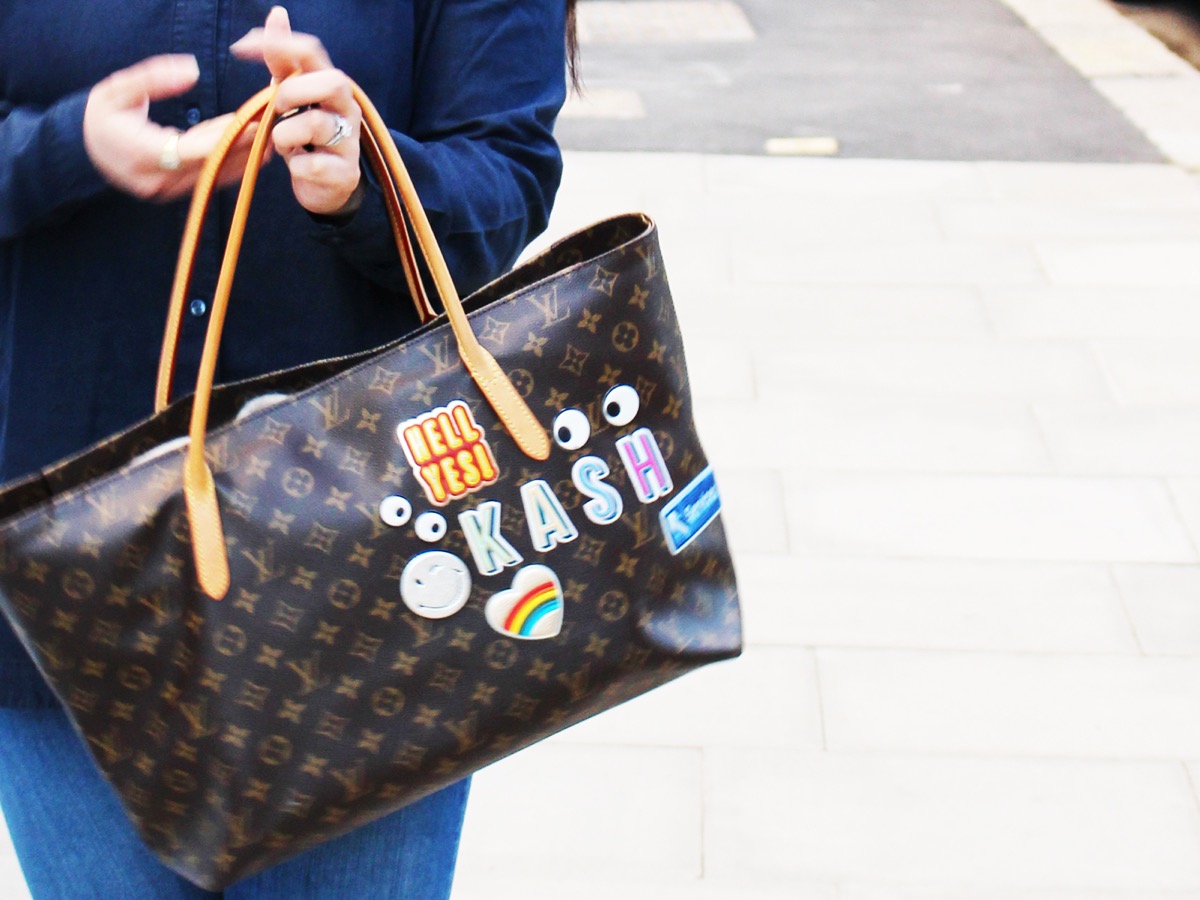 I'm hoping to grow this sticker collection of mine slowly over the year; Louis Vuitton and Anya Hindmarch should meet a couple more times. Anya Hindmarch has not shown any signs of slowing down the sticker craze! Every season they launch different exciting ones and AW2016 is an ode to Pixels and Space Invaders. Who doesn't love old school video games and pixellated monsters? I'm already eyeing up some of my other Louis Vuitton bags with crazy ideas of slapping some stickers on them. But for now, my Raspail is my little pet project. What are your favourite Anya Hindmarch stickers and where have you stuck them? Which bag would you adorn with your favourite stickers?