I have this weakness for pointed flats. There, I said it. I have friends who have amazing collections of high heels by Christian Louboutin, Jimmy Choo, Prada, YSL, the list goes on…but I'm a collector of beautiful comfortable flat shoes. Mainly because I live in London and haven't mastered the Carrie Bradshaw walk around the city in heels look, or maybe because I sometimes look like a baby gazelle trying to walk for the first time! I learnt the hard way, that when they aren't made of leather, your toes have little chance of surviving the day, but when you find the perfect pair…BUY THEM IN EVERY COLOUR! And that's exactly what I did with M.Gemi.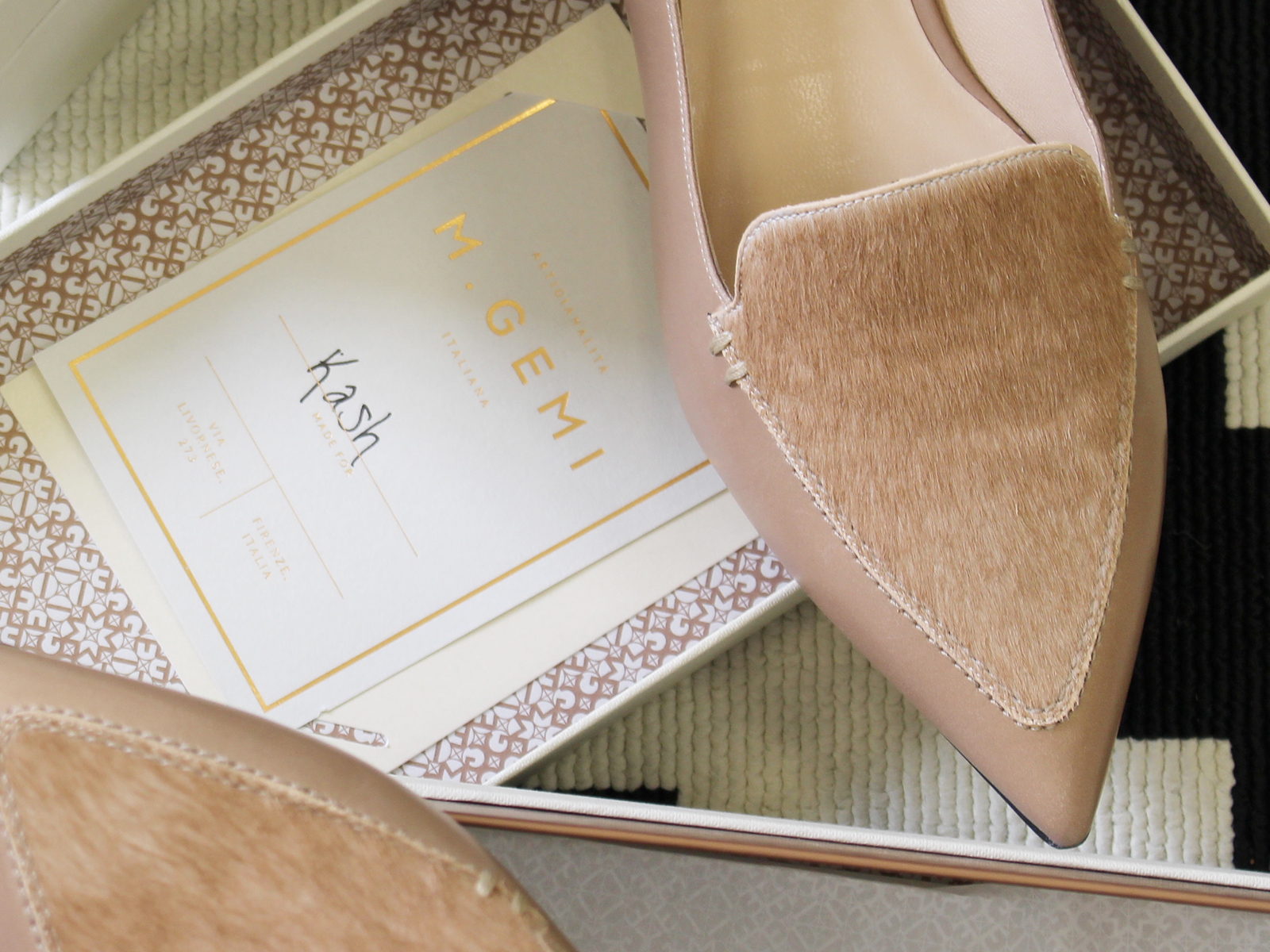 M.Gemi continues to make waves across the US in the blogger sphere and I had stalked them online for several months before ordering my first pair. My dilemma was that they only ship within the US, but don't worry, they're working on international shipping. Countless of bloggers have been seen wearing their popular Tie Up Brezza Flats and they sell out within hours of hitting their website- they've even had to restock it numerous times, only for the sell out cycle to repeat itself. The tie up lace flat was a real hit last summer and the summer before…and the summer before… and it seems the trend has somewhat carried on to this year. Let's call it a M-Gemi classic.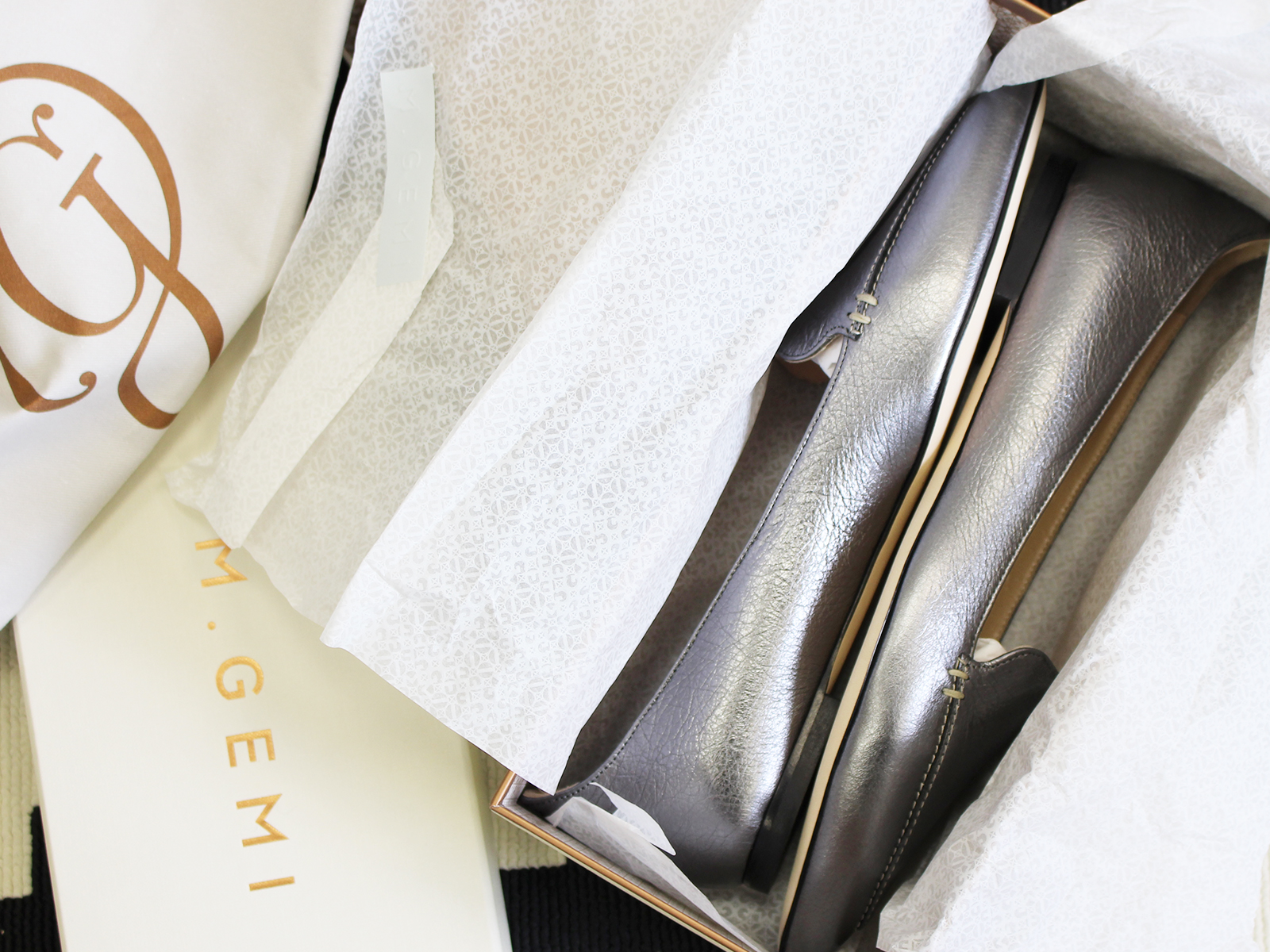 My favourite pair is the Stellato flats and over Christmas two years ago they had metallic colours in Gunmetal, Bronze and Violet Blue, which soon followed with a patent Black and White combination (the pair that got away) and a Black Patent and Leather combination. Over Summer 2016 they launched the Stellato for summer in Hibiscus Pink, Black, Capri Blue and Natural Beige. The Spring 2017 collection just launched and the new Stellato Sacchetto is tugging real heart strings! I've got my eyes on the Sage, Dusty Blue, Pink and Dusty Pink. From nine colours (yes I really want them all), there is more than enough variety.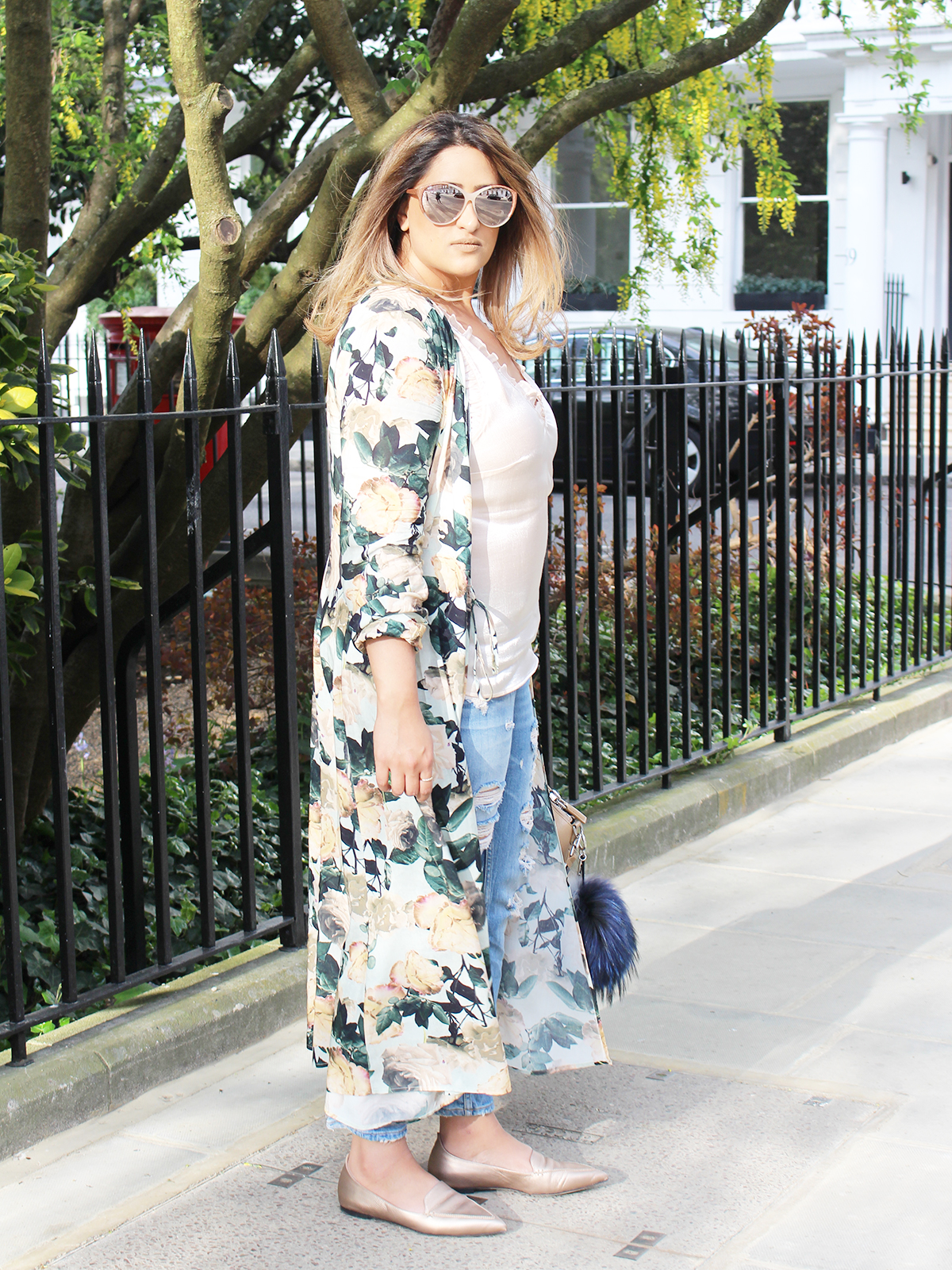 As a true M.Gemi fan I've listed why I love this Boston based brand and why I KNOW you will love it too.
Craftsmanship- You get everything you would expect with the stitching, top quality leather that doesn't pinch into your skin, insoles that are comfortable with a soft padding for the ball and heel of your foot, and for someone like myself who loves pointed shoes, they're the PERFECT POINT that doesn't reveal "sardines in a can" type of toe cleavage nor does it compromise the lifeline to your toes.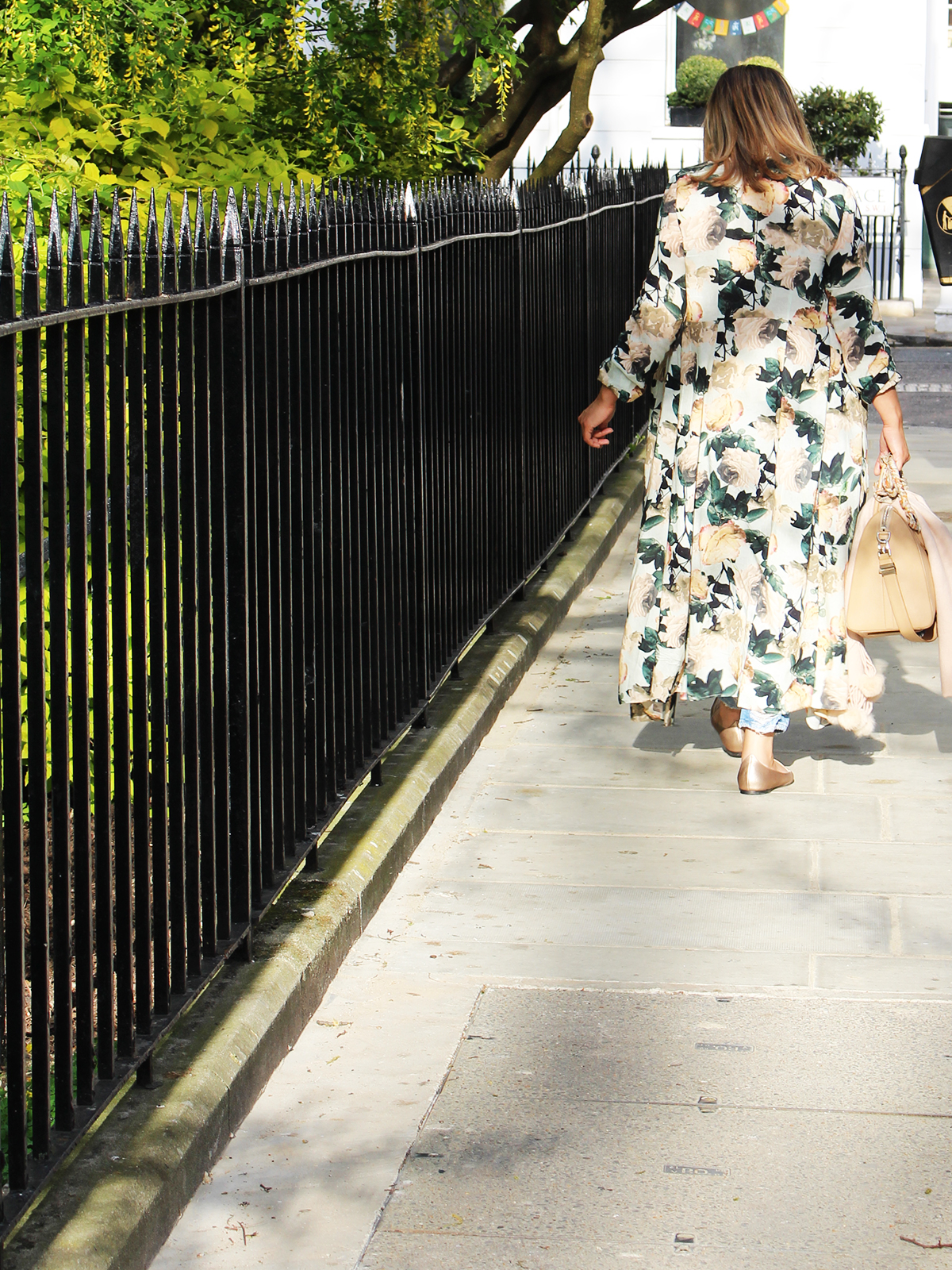 Thoughtfulness- M.Gemi pay attention to the detail and bring us shoe crazed fans styles that are both timeless and trendy. The Felize is your classic driver loafer that fits to your feet like a glove, oxford inspired Cravatta shoes with laces, The Rivista pump with a sweetheart neckline and exotic edge and the Castello heel with a crystal clear Lucite heel and a lace body- just a dip in the small ocean of shoes you want from M.gemi…and they keep on coming. It's like they know the type of shoe you want and bam…they create it and it lives up to your expectations.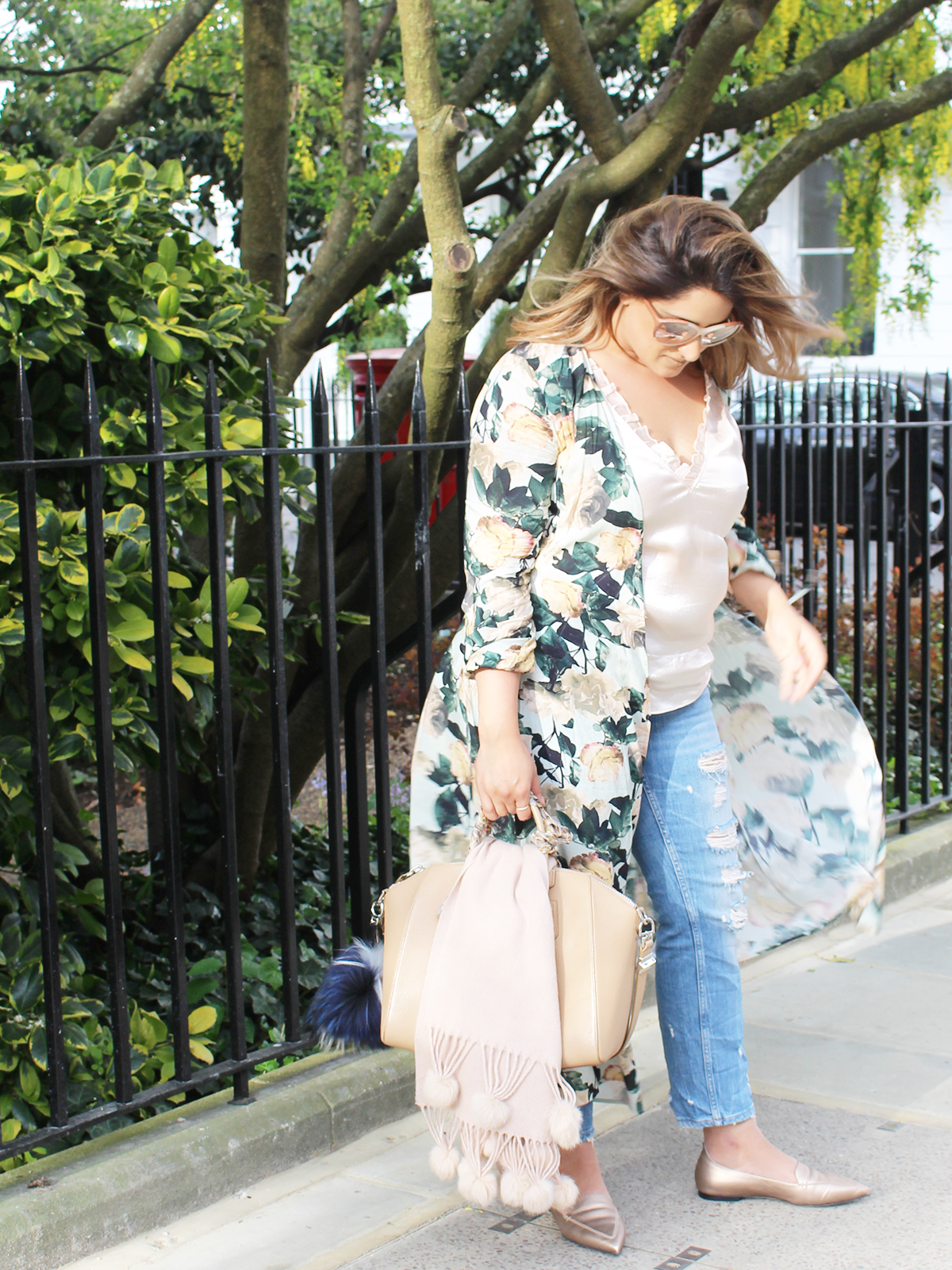 Accessibility- Customer service…Customer Service…Customer Service. Its beaten any I've ever experienced, and I've never been made to feel so special by a shoe brand. One of my best friends was travelling to the US and offered to bring me back these shoes, as they don't ship internationally, and I jumped at the opportunity. After placing the order I realised they wouldn't reach her in time because of the Thanksgiving holiday, which I hadn't taken into account. This meant they would arrive the day after she left. Victoria at M.Gemi kindly rerouted my shoes twice to attempt delivery before finally getting them to me in London. Boy these shoes weren't just made for walking, but flying into three different states before reaching me across the pond! She responded to all my insane emails (even on a holiday), and kept me informed about everything through out the process. Victoria really made my shoe obsession for M.Gemi a reality and for that I'm thankful, extremely grateful and in awe of the friendly service they provide. Eagerly awaiting for M.Gemi to start international shipping!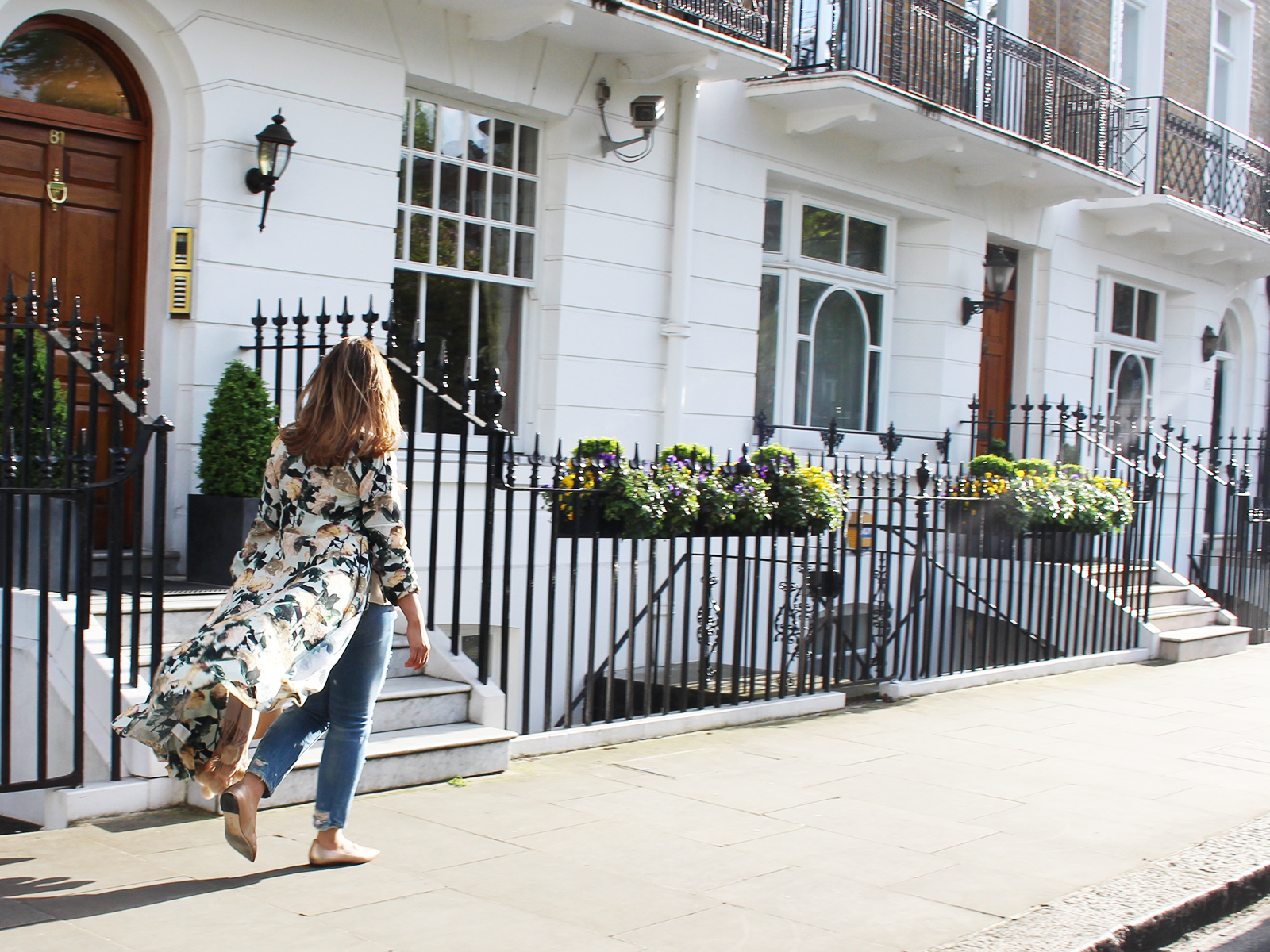 Affordability- it's difficult to find Italian craftsmanship and the handmade quality we find in the luxury footwear industry without the sky-high prices. It's almost hard to believe that you can get the quality and craftsmanship for the prices they charge and you know you're getting value for your money. Trust me on this. All the shoes are handcrafted and hand stitched in Italy and instead of travelling to the beautiful cobblestone streets of Italy to find amazing shoes (yes, I know you can have gelato and pizza and pasta while you're there) but till then, you can find them right here.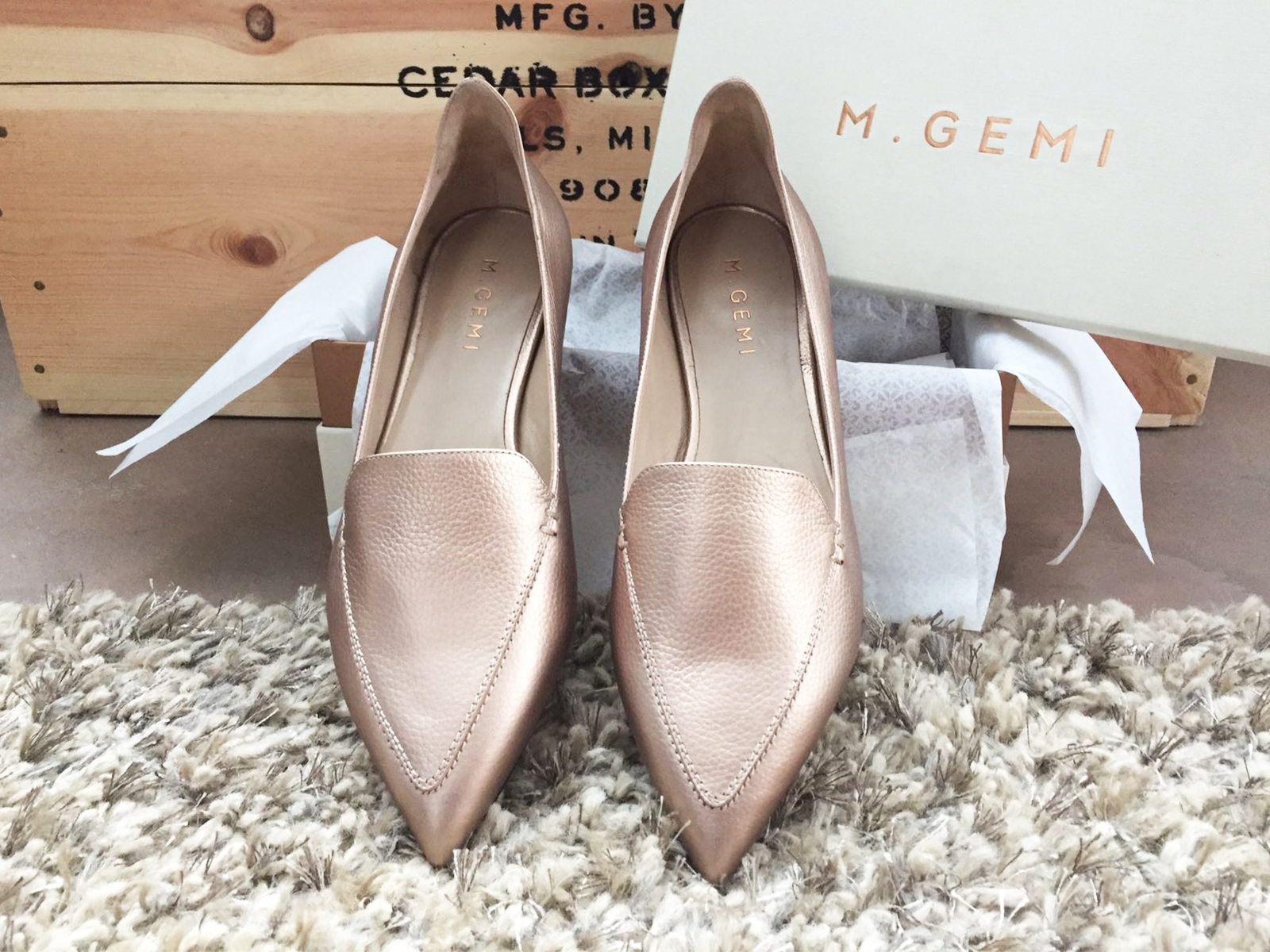 Mondays- "Mondays mean new shoes" and I couldn't agree more. Every weekend a ping goes off on my phone with a newsletter from M.Gemi on the latest new shoes launching on Monday. Sunday night dreams are about the beauties sitting in your inbox and then the frantic rush to get onto the website before they all sell out. The surprises keep coming every week. Is it a flat? Is it a Heel? Is it Superman (Are you willing to send me Dean Cain from Lois & Clark in a Box)? It ranges from flats, and pumps to sneakers and sandals all made with the same love and care in Italy in different colours, styles, fabrics and leathers. Now, this is dangerous for a shoe lover like myself who wants everything on their website but for now I'm currently loving the little collection I've amassed so far…and I'll definitely be back for more!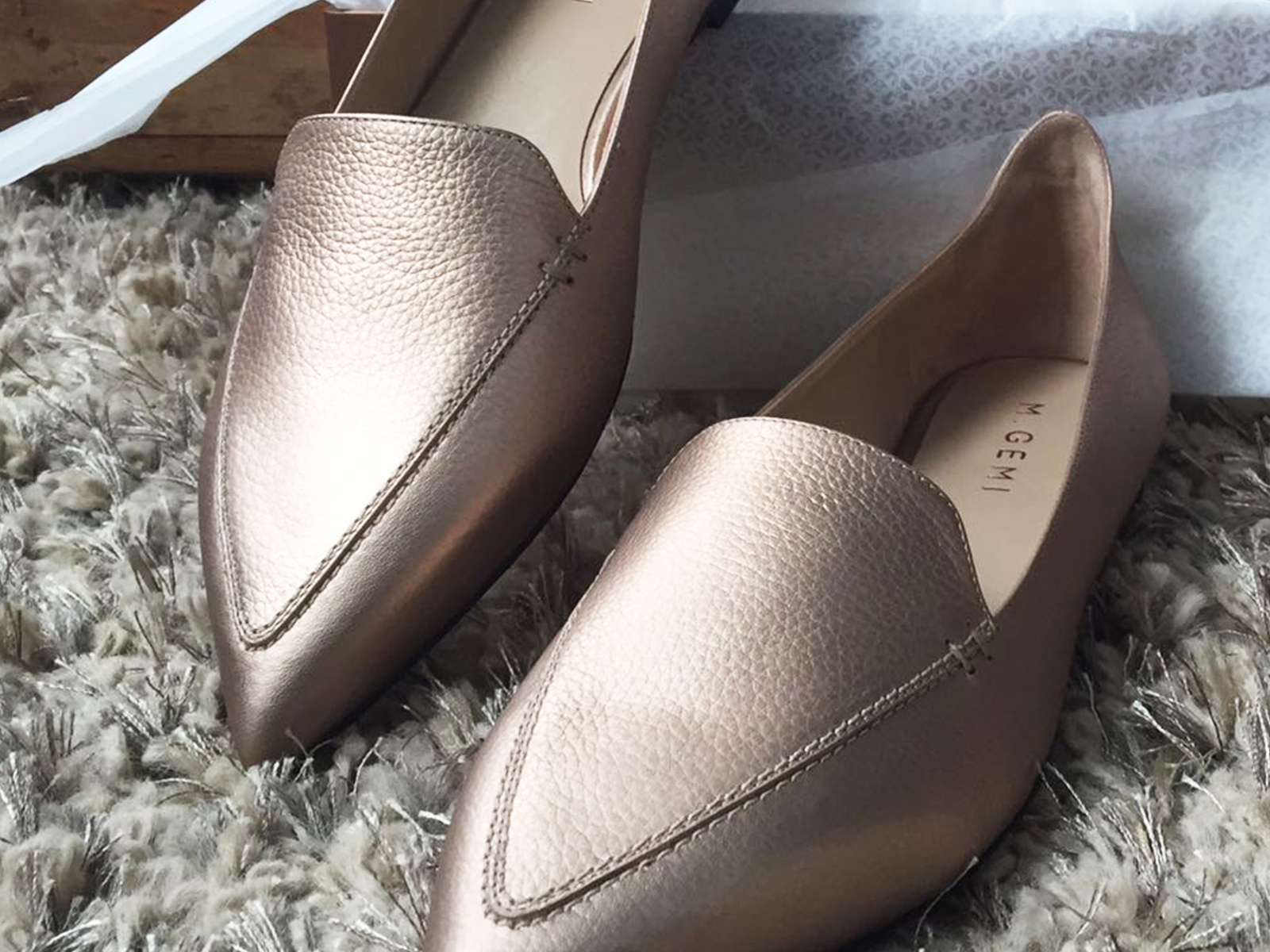 I have been living in my Mgemi pairs every single day for the past two years rotating between the silver, gold and beige ones almost daily. I've paired the calf hair beige pair with numerous outfits, and have neglected many of my other shoes for these comfortable beauties. I have been saving these gorgeous rose gold ones for special occasions, simply because they're not available anymore, and I want to preserve them for as long as I can, but I know I'll be back for more colours and leathers in this Stellato style, because they're my absolute favourite.
For all the men out there who may stumble across my shoe ranting's, M.Gemi launched their Men's collection last year with Italian dress shoes, casual shoes and belts to match. In the meantime Ladies, I'd love to know which pairs on their website tug on your heart strings!
What I am wearing: Ripped Jeans (Zara), Satin Ruffle Camisole Vest (H&M), Floral Dress (H&M), Shoes (M.Gemi), Handbag (Givenchy), Sunglasses (Linda Farrow).