Forget taking the tube, the over ground or maybe even the bus on your next journey into central London….how about a camel? The most insane PR request I ever heard from a friend, who worked in the business, was one from a wealthy businessman from the Middle East, who wanted to shut down Oxford Street, so he could take his wife down the road on a camel. Ludacris you may think, or absolutely crazy in love and totally romantic.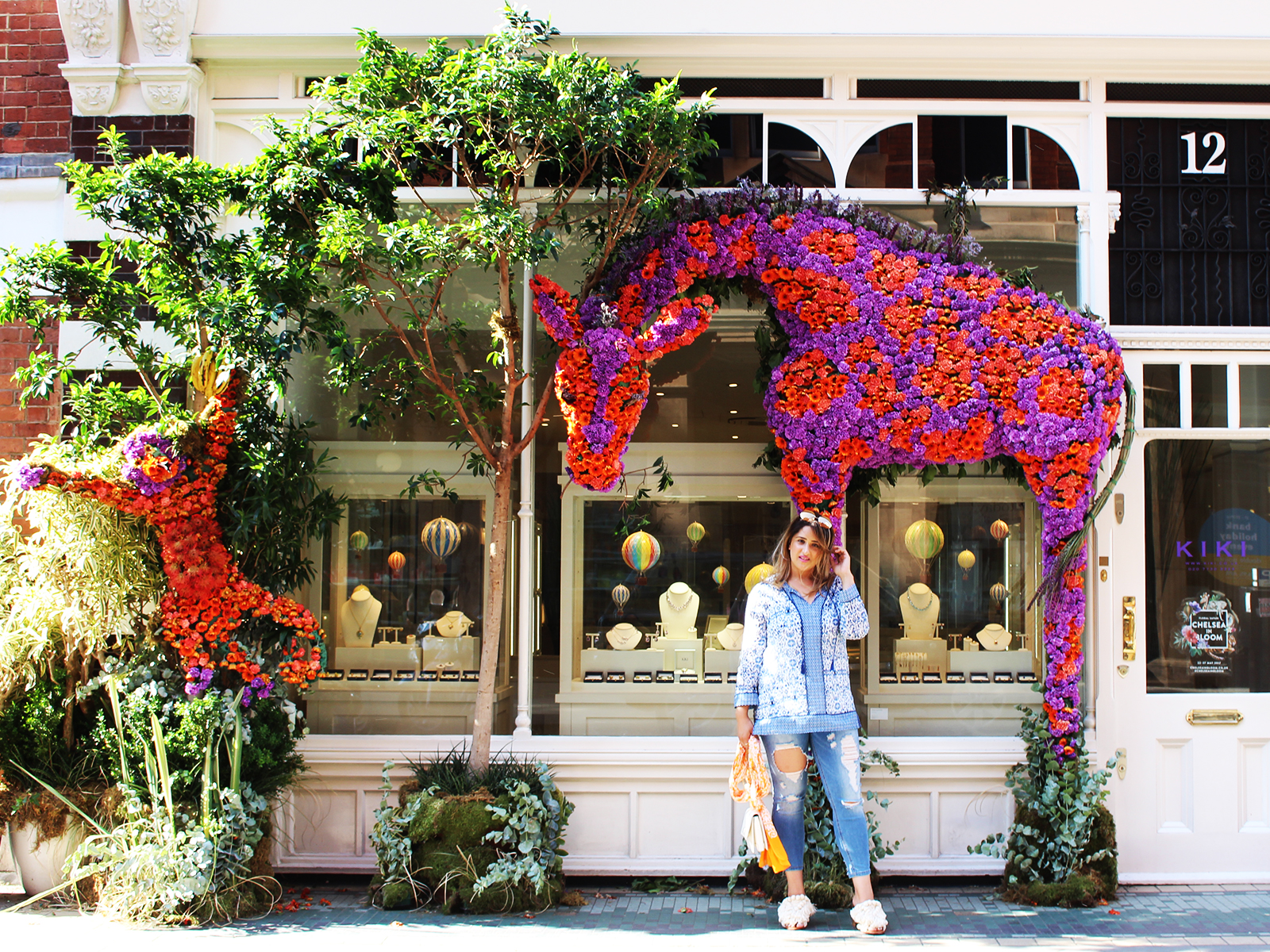 Either way, I could have done with one a few weeks ago when the sun was shining hot like the desert sun in Central London. As we are approaching Autumn and Winter, it was a lovely sunny week. One of my bucket places to visit is the Atlas Mountains in Morocco. Sweeping landscapes, sunsets and sunrises fascinate me. And when the prints and pom poms made a fashion appearance earlier this year, I started preparing for the trip. I was going to have the perfect Moroccan holiday closet ready at a moments notice.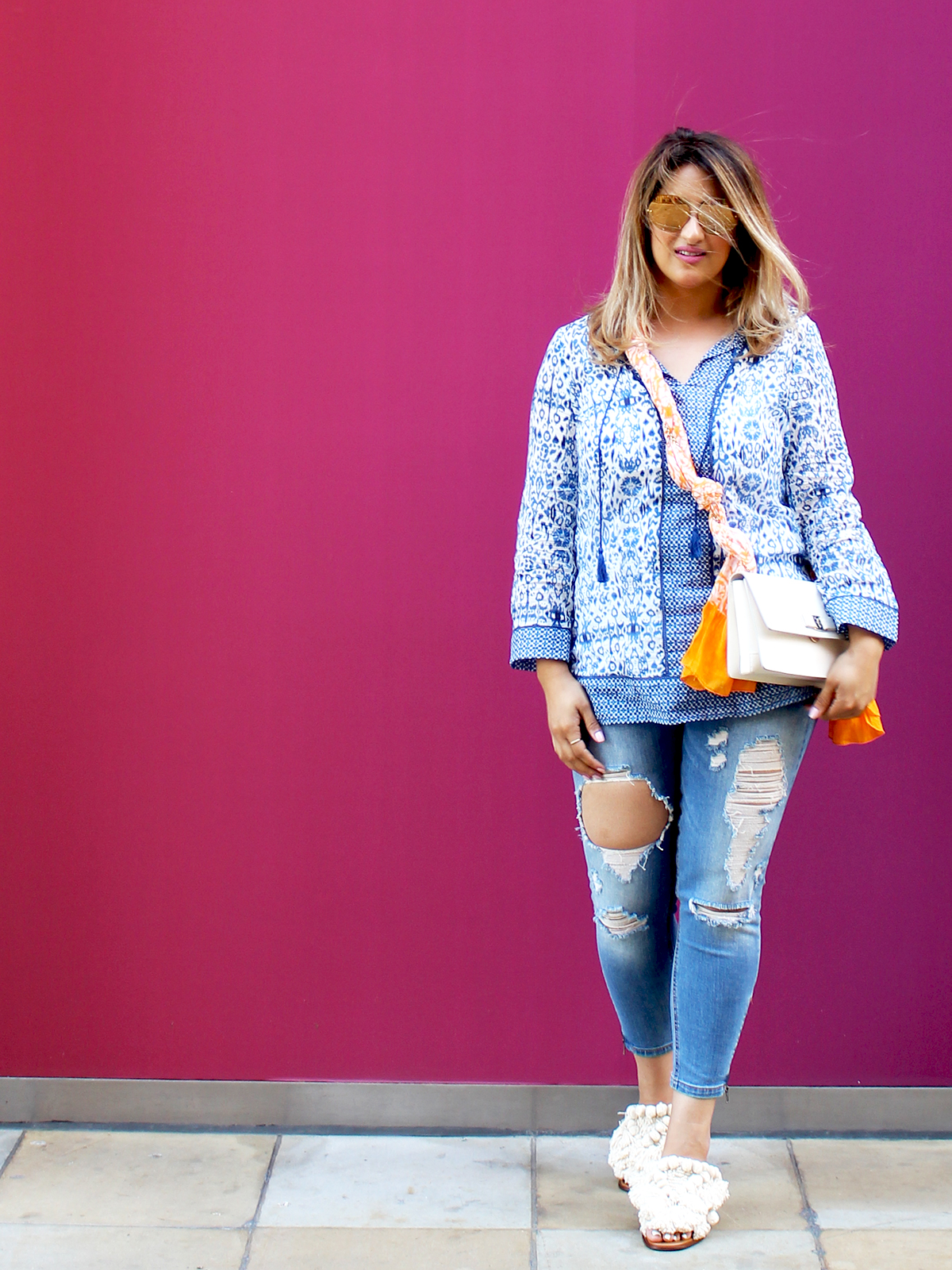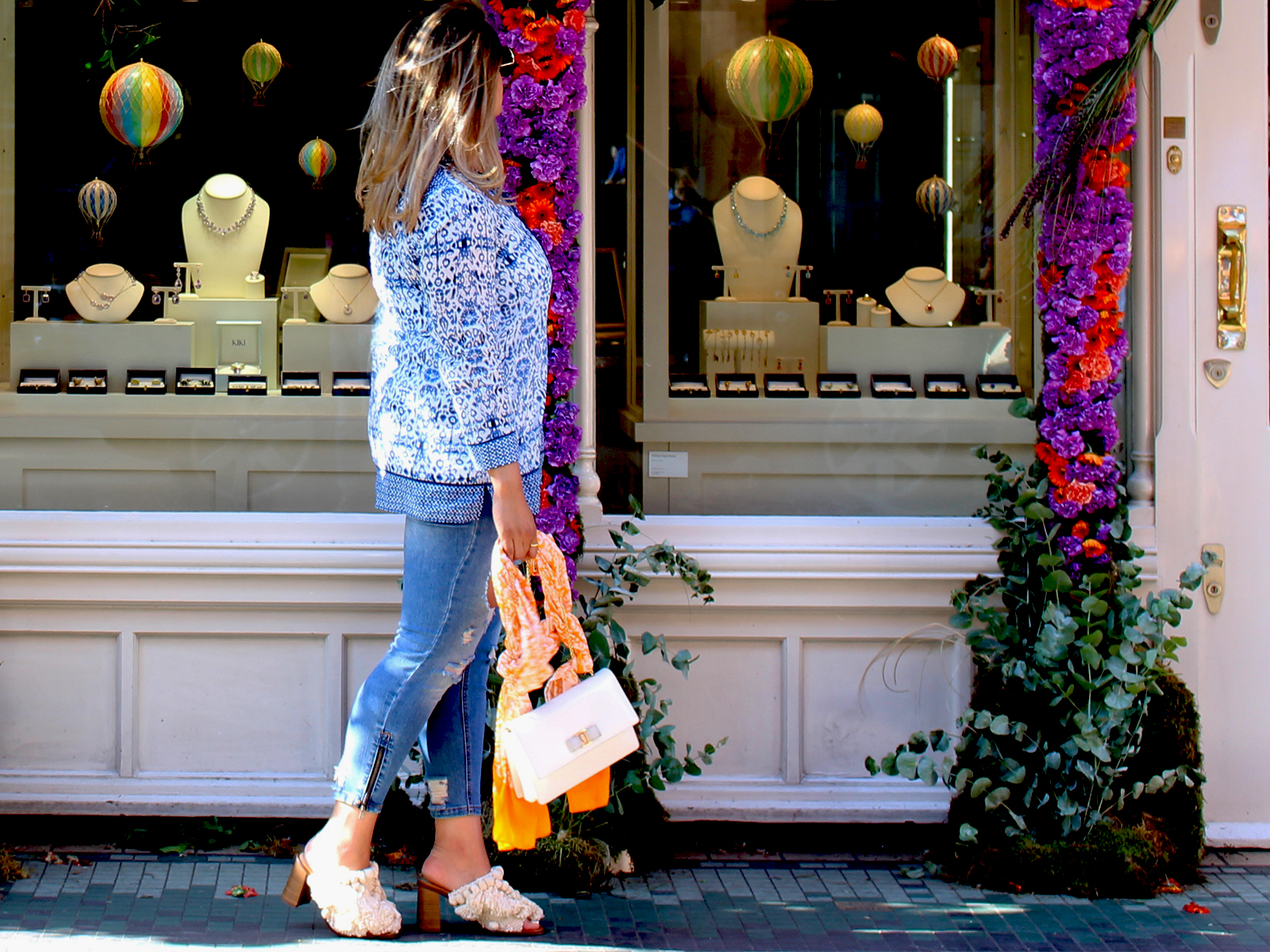 Unfortunately this trip was delayed, so I decided nothing was going to stop me taking out my pom poms and prints for a day as hot as the sub-Saharan African sun, minus my camel. I decided to pair this Ikat printed Tunic with my Fathers least favourite jeans in my closet. He still can't understand why I would pay good money for jeans with rips and holes in them. It was also time to take out one of Zara's more interesting summer 2017 mules…Fabric pompom mules that made my feet look like the dressed up feet of the ship of the desert.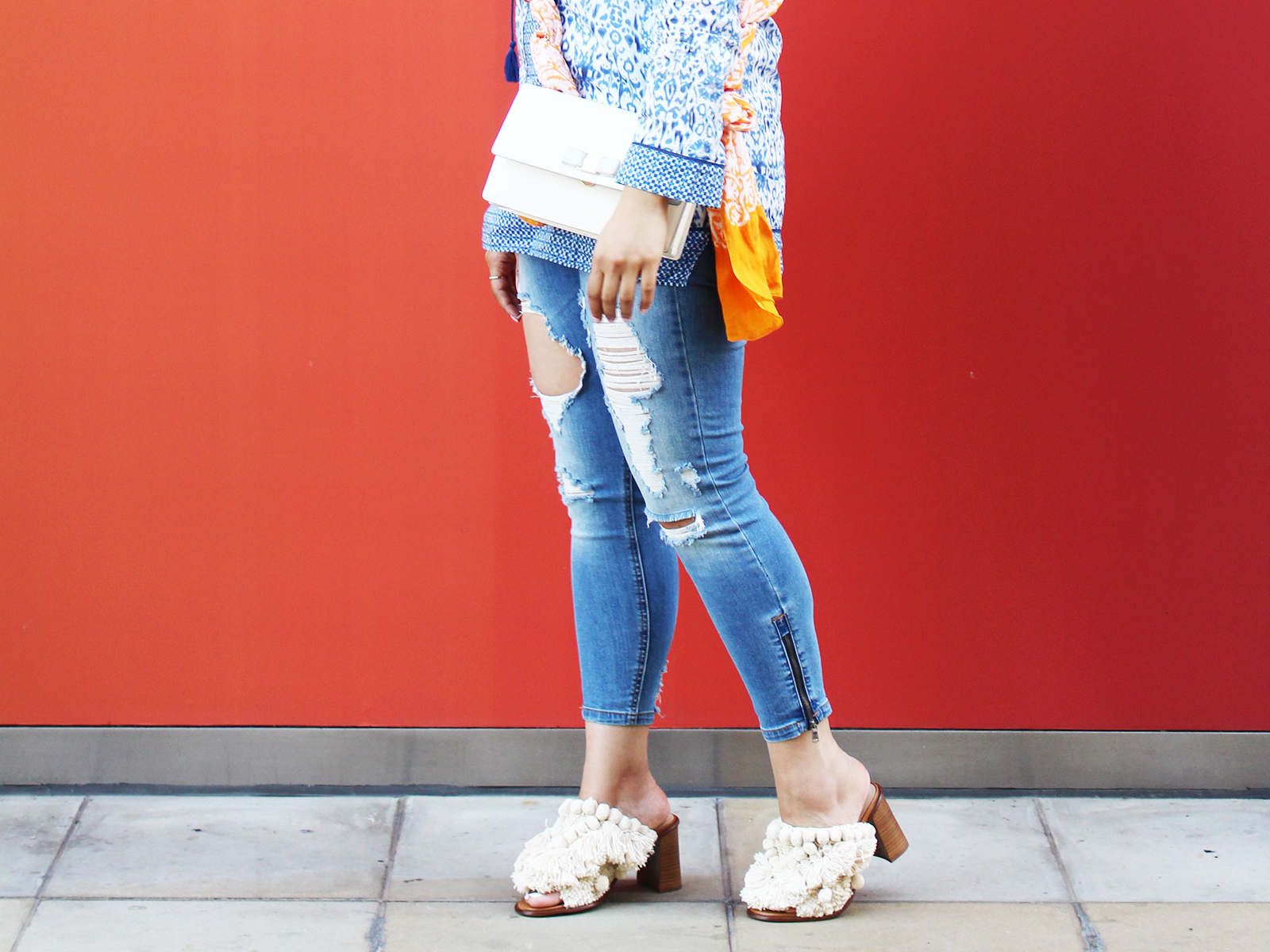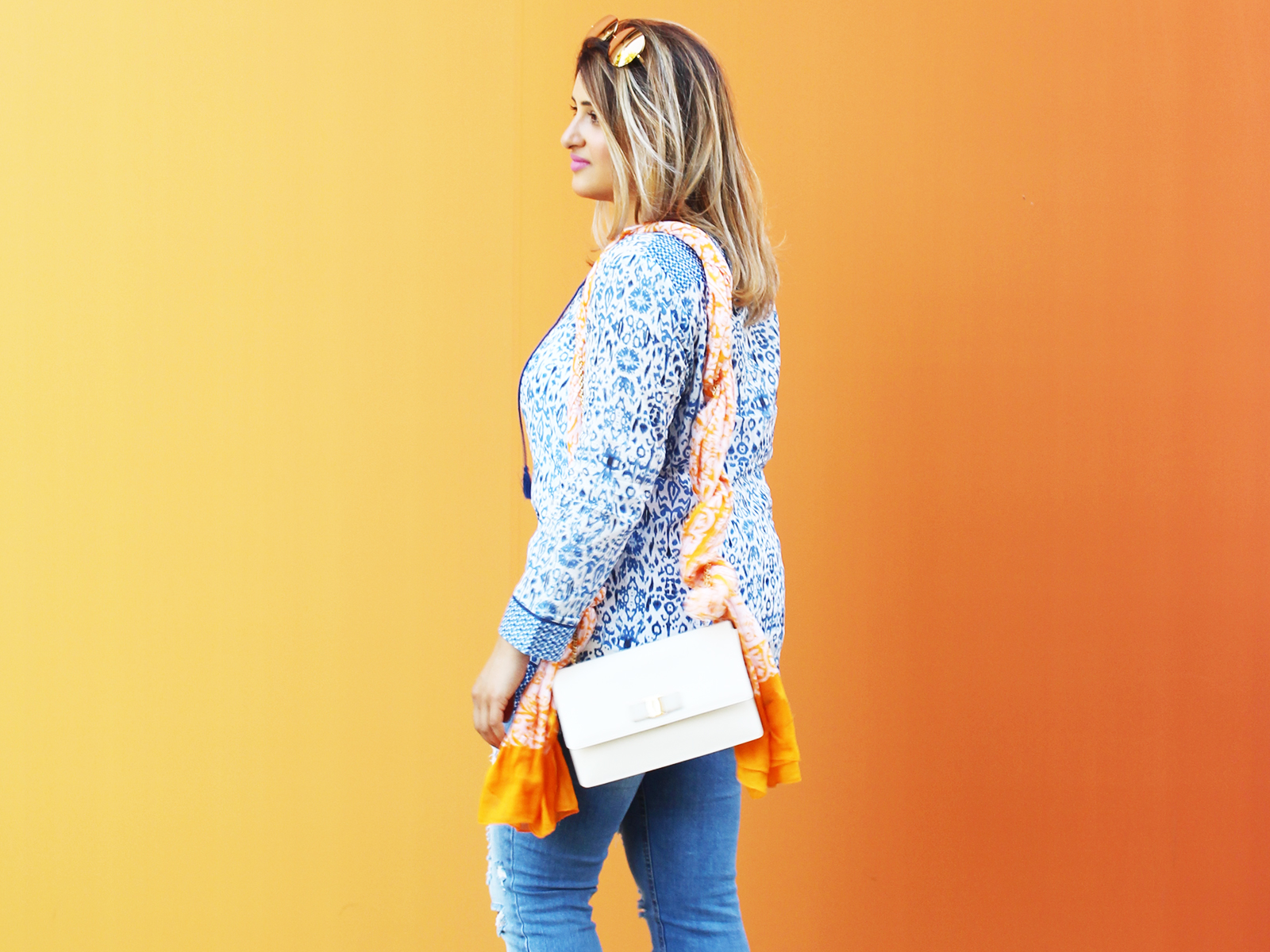 Mules have definitely been the shoe of 2017, and they have come in all styles. Marabou feathers, with multiple fringe layers, pom- poms, sequin, satin, woven jute, leather, suede…and in all the colours under the sun. Formerly perceived as the perfect boudoir accessory for slips and camisoles, this shoe is hitting the pavement with thunderbolts, spark and snazzle.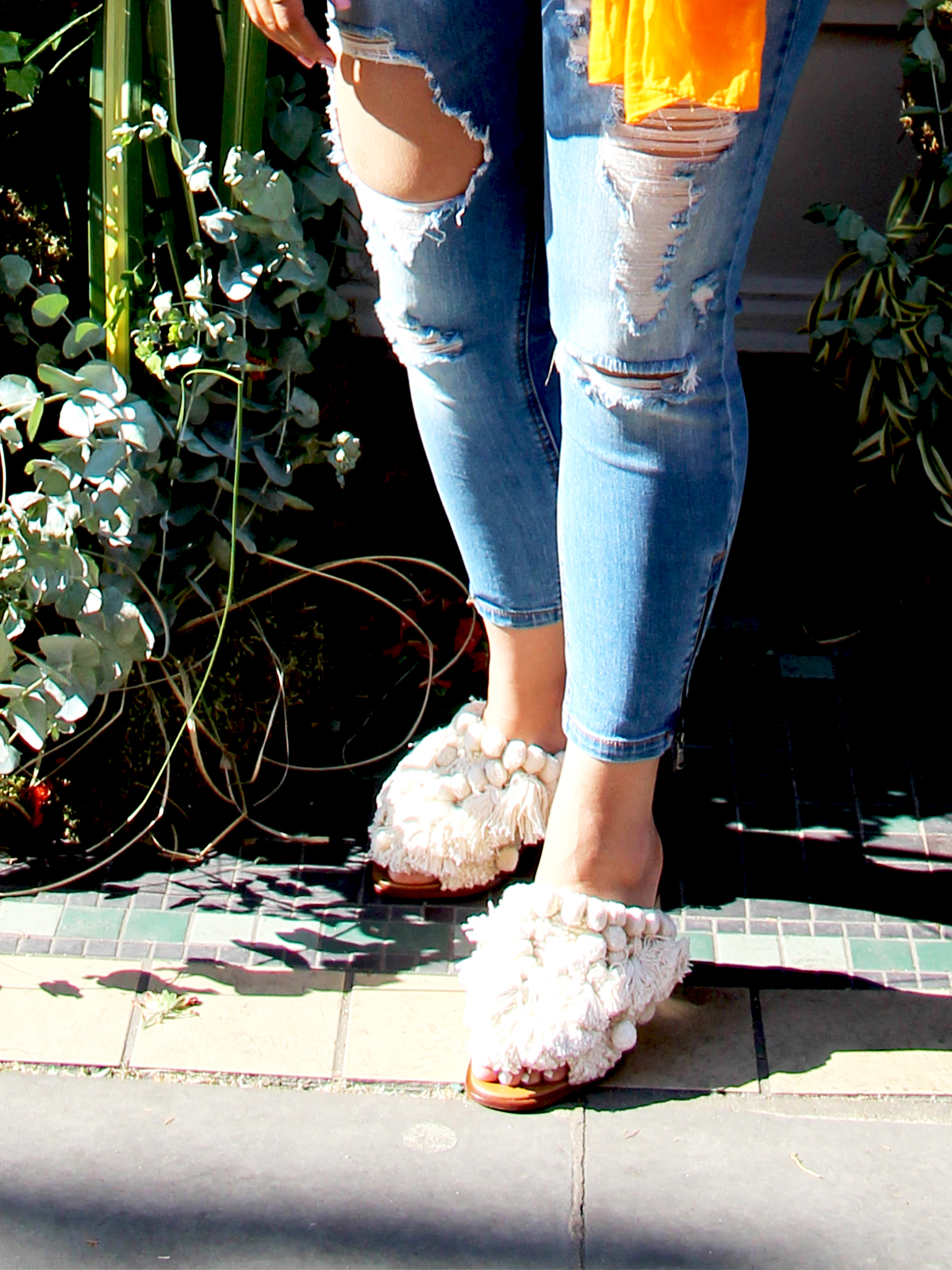 There is nothing these shoes wont go with. Straight leg jeans, mini dresses, skinny jeans, wide leg trousers, long maxi dresses. And sticking to my favourite shoe mantra of all time- if the shoe fit, buy it in every colour! I always carry a shawl or scarf with me whenever I leave my house, and on this occasion a printed scarf in orange and white to break all the blue in my outfit.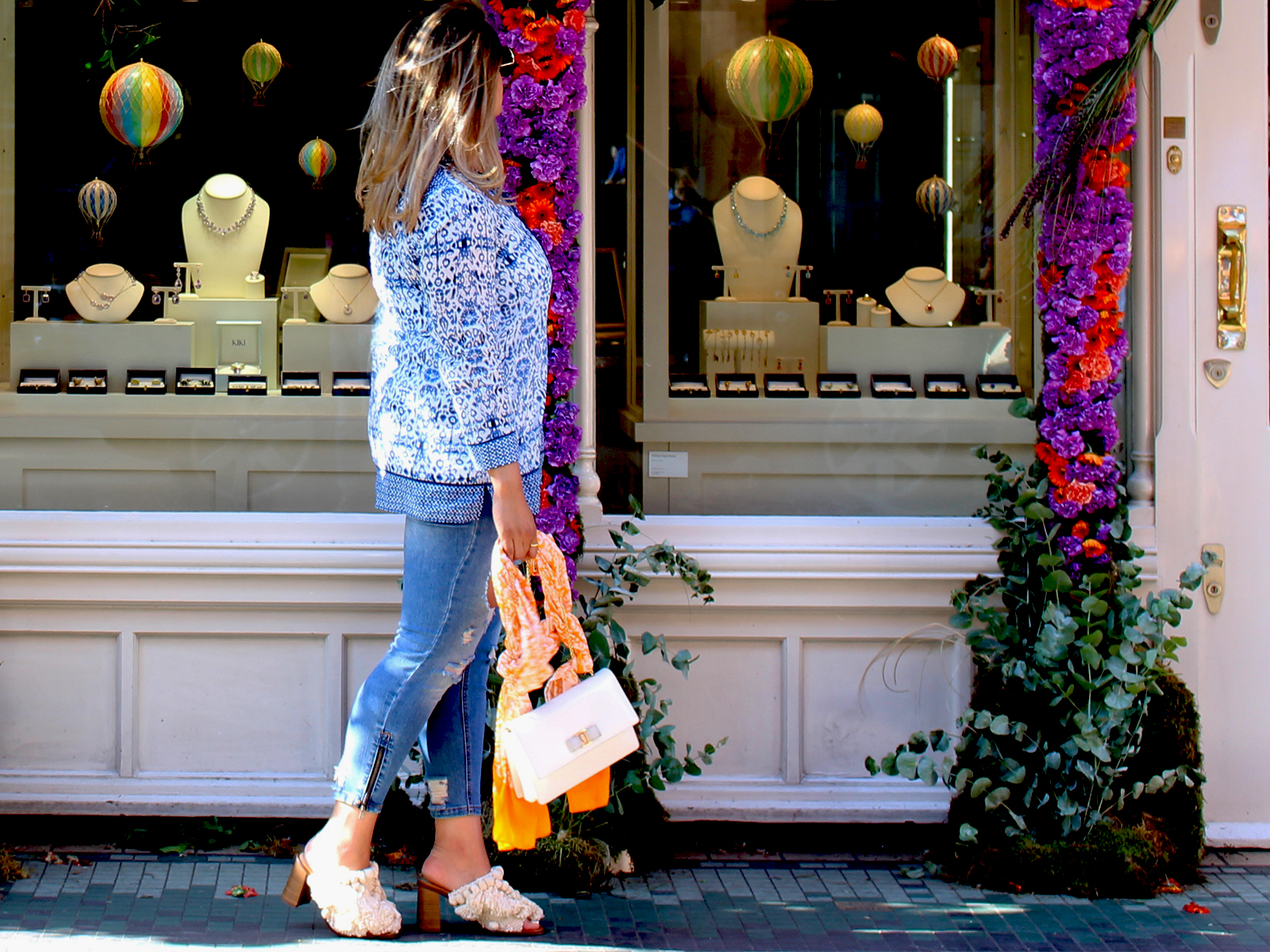 It was the perfect day down in Sloane Square during the Chelsea Flower Show, and all the stores around Kings Road and Sloane Square were decorated with the most beautiful floral displays I've ever seen. The theme this year was Safari. Being from Kenya, you can imagine my excitement. I rushed my best friend through the quickest coffee of her life so we could walk from store to store to admire the floral displays. If you've read my post on Kash and the Kimono you would have seen some of the more realistic floral wildlife displays. This time, on a tiny lane that leads into the square, I came across an orange and pink giraffe. And fell in love.