I like plain basic clothing. A basic white or black t-shirt, with a comfortable pair of jeans; A loose-fit slip on pair of trousers with an over-sized shirt. But every once in a while, I like to flirt with colours, prints and patterns. There's this thing I have about stars. I'm from Kenya and one of my favourite things about home is looking at the stars when you're sitting on the soft white sands on Diani Beach with the sound of the waves splashing against the beach. You can't miss a star… the night sky is speckled with them and it's a sight to see. When Spring Summer 2016 rolled in, the stars in the sky were magically transformed. Beautifully printed, embroidered and stitched onto the seasons clothing, the stores were filled with the Galaxy and beyond.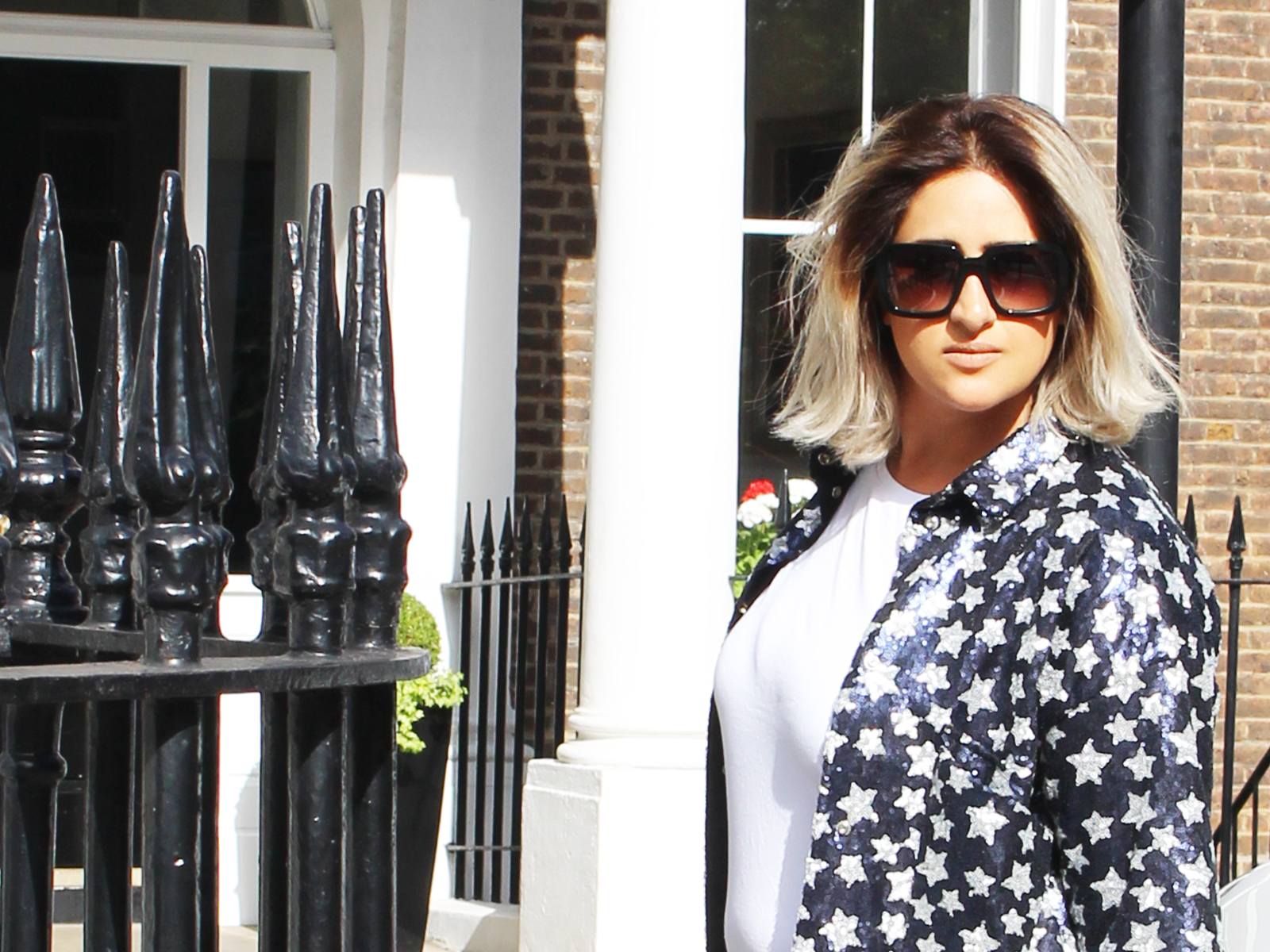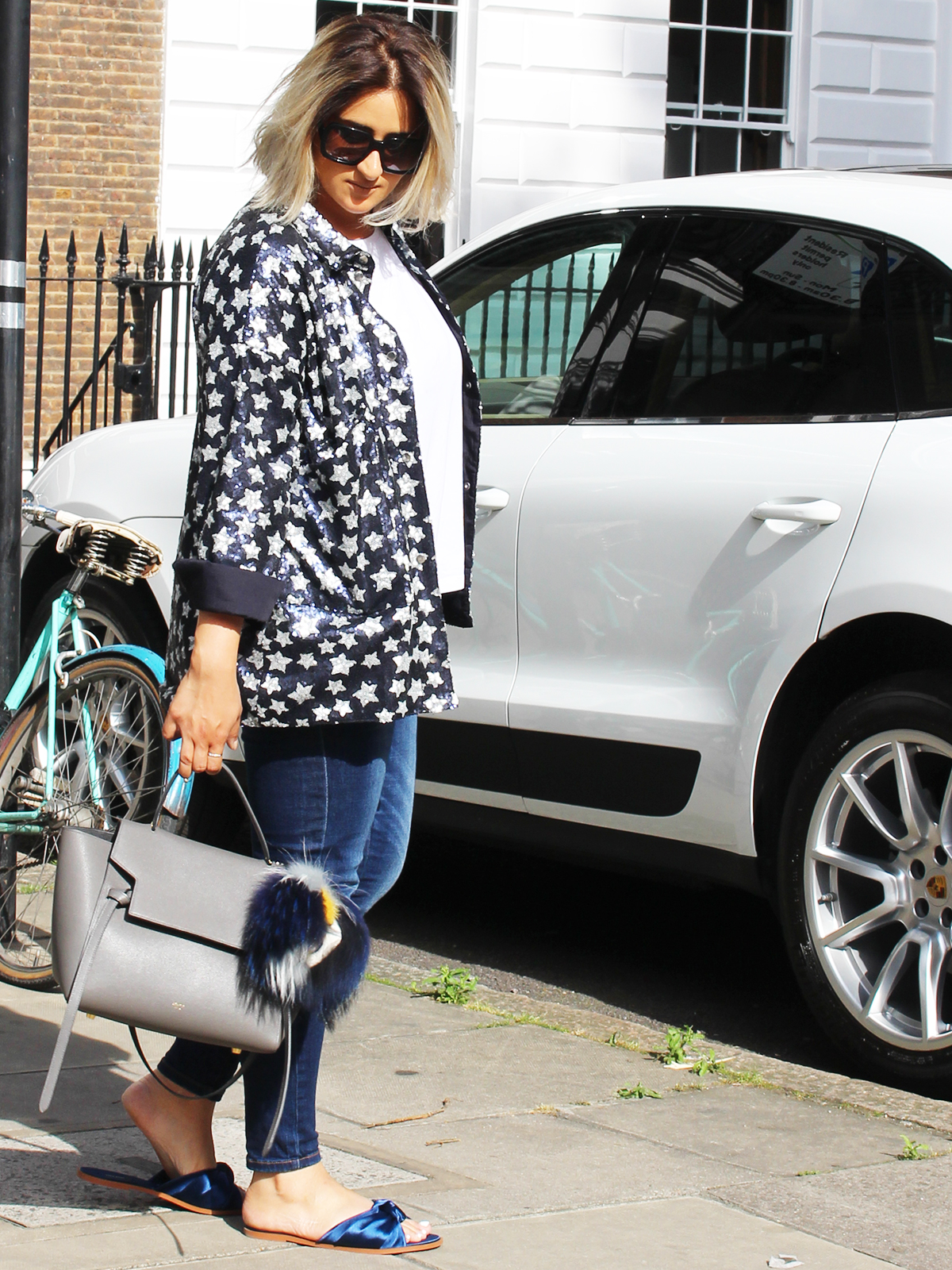 Valentino, Max Mara, Givenchy hit this trend on the head with its collections and they were all absolutely dreamy! Valentino had this amazing shirt in Printed Crepe de Chine with the star-studded motif all over. While I absolutely love Valentino's star shirt, I just had to get something with Stars into my wardrobe for Summer 2017! The problem was, I waited till this trend came and went before I found the perfect stars. The stars can never go out of fashion, the same way the polka dot never goes out of style. Last year they were teeny tiny speckles of dots. This year the polka gained some muscle. Or maybe didn't get it's beach body back in time. Maybe small stars will become galaxies in a few seasons?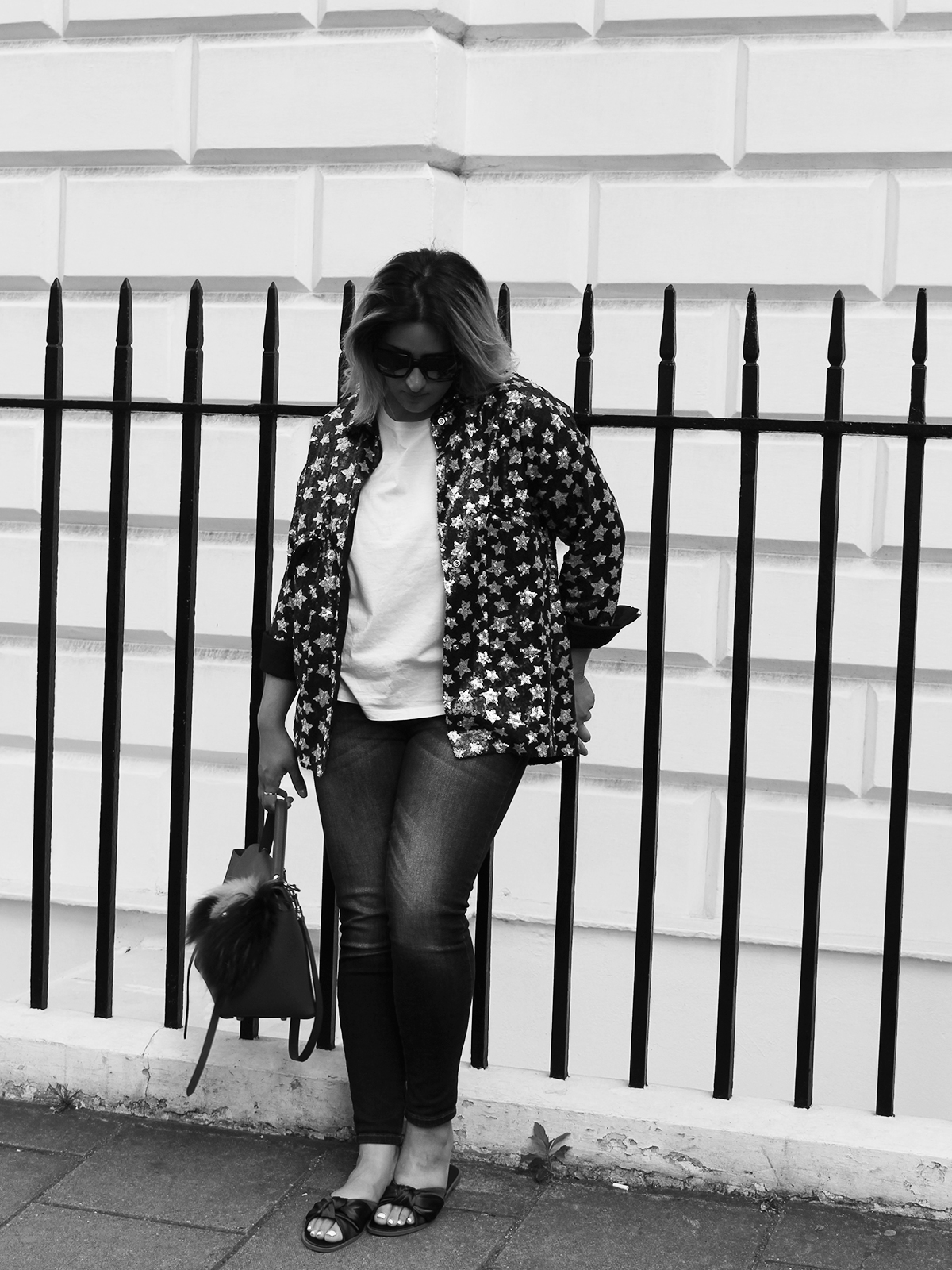 I'm constantly living in denim and on a shopping spree earlier this year I managed to find this amazing oversized sequin star printed jacket shirt at TRF Zara (which has also just gone into the Summer Sale) to go perfectly for a daytime casual look! Denim, Stars, Summer = Happy Kash. Pairing it with some dark blue Jeans and satin bow tie sandals (THE Zara's Satin Blow slides that have made a huge hit this summer- also in the Summer Sale), I felt like a super star running my errands last week.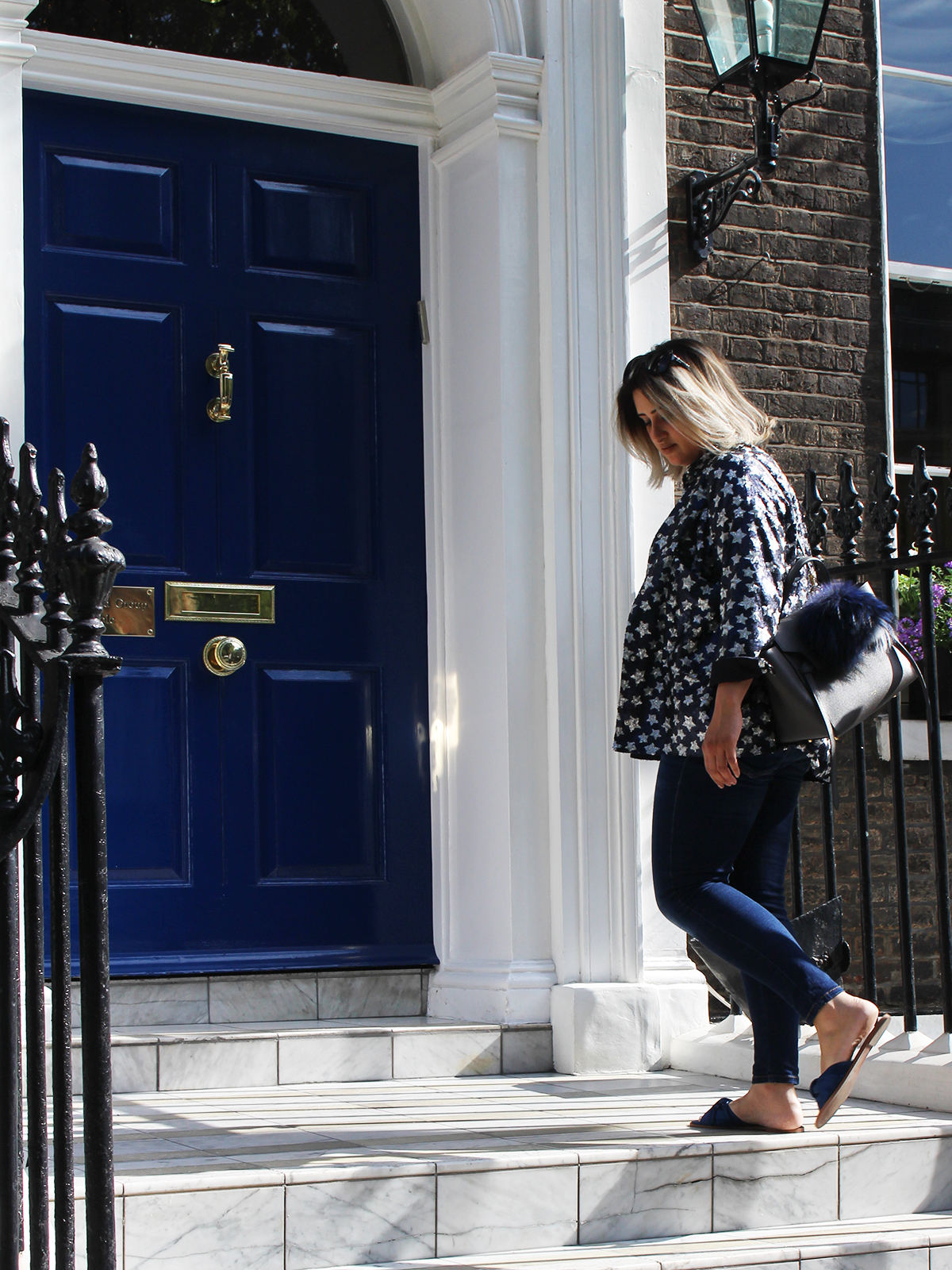 Taking cue from the oversized trend of Spring 17, this sequin star jacket has an oversized look and feel to it. I tend to prefer to have a more oversized look and feel when it comes to shirts, and this jacket shirt was the perfect cross between. I particularly loved the matted down colour of the sequins, which works perfectly for a day time look! Who said sequins are sparkle for the night only? With summer coming to an ever so gentle end (loving these past few weeks of sunshine), layering up with fun trendy statement jackets has been a fun way to change my fashion style this summer.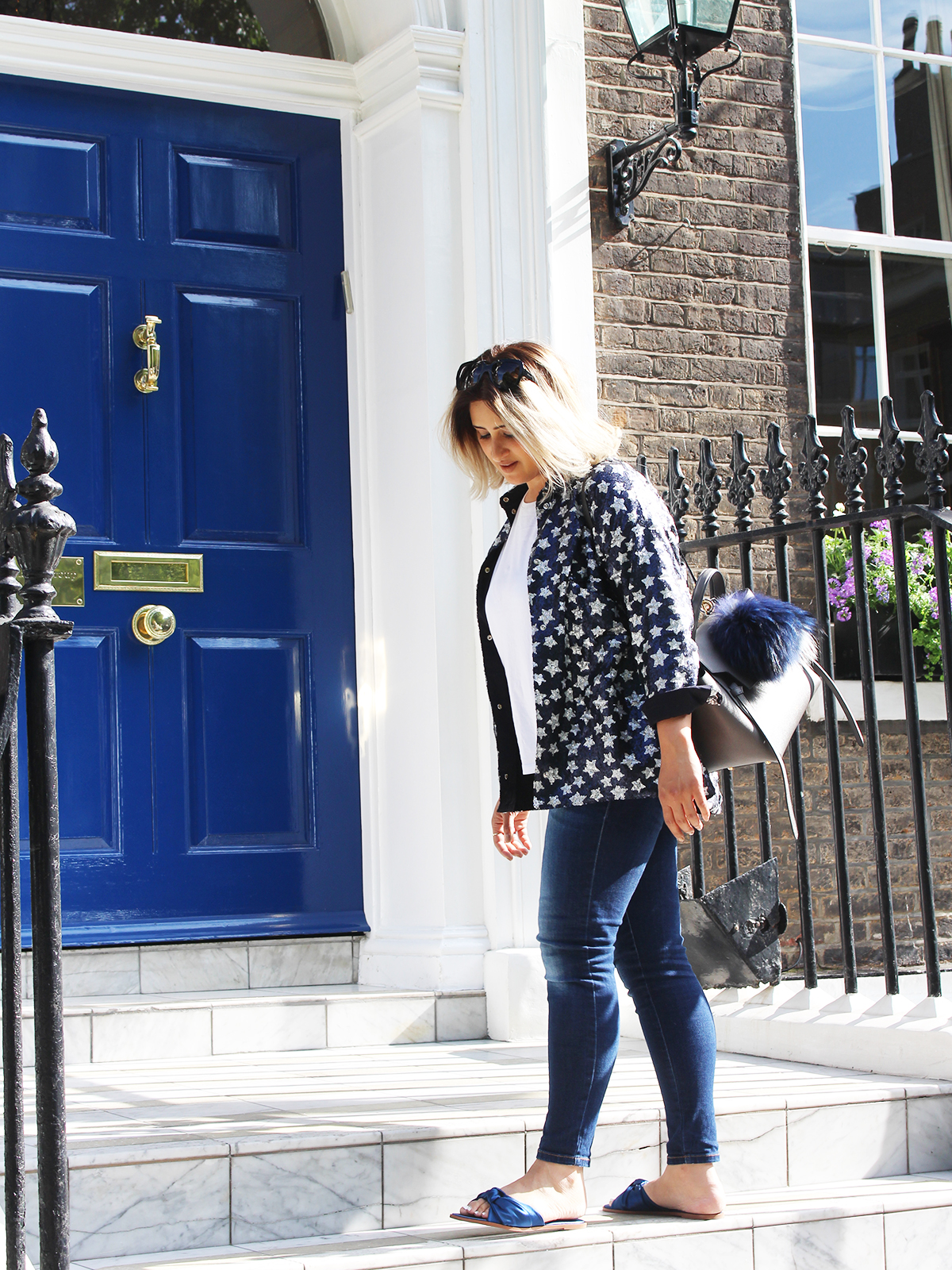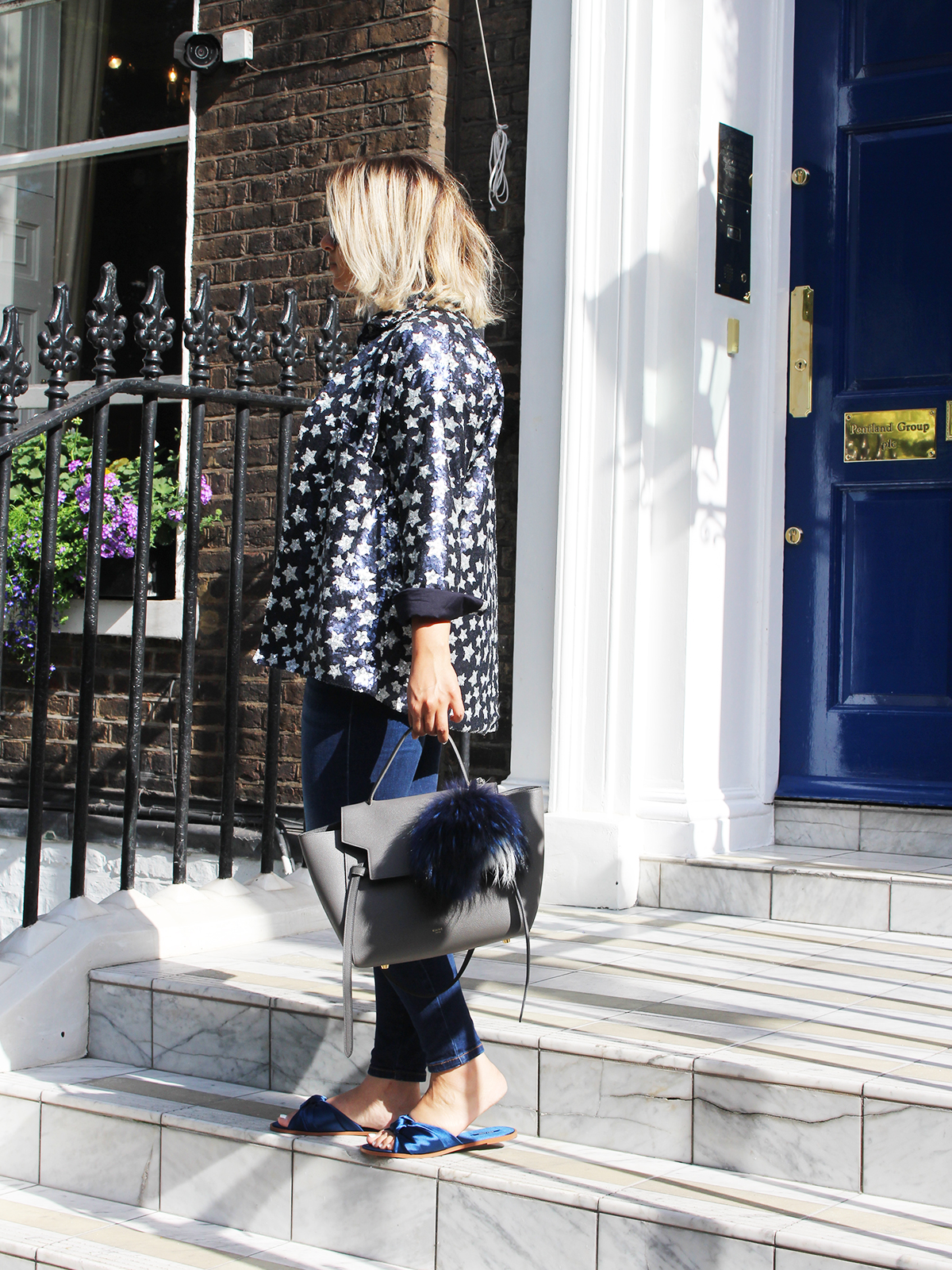 The stars, moon and distant galaxies have tickled my fashion taste buds even more with the Autumn Winter collections 2017/18. Space Age and Sterling Silver, and the idea of being transported to space is a reoccurring theme this winter. Last year, And Other Stories had a beautiful collection of printed and sequin dresses covered in scatterings of what resembled the universe and beyond. The year before, Stella McCartney's 2015 Superhero collection resembled space age figures and robots. This year, Karl Lagerfield transported us to the Chanel Space Centre with a rocket ready-to-launch and Chanel models wearing space style down the runway. Metallics, Sequins Silver, Navy…. it's time to push the boundaries of your fashion style to a galaxy far…far…away!