I could kick off this post singing (more like wailing) to the lyrics of the Spice Girls "Spice up your Life" or maybe delve into what spice would represent each of the spice girls, but really this post is all about Spices! The recent de-cluttering and minimalizing in my life has really taken off at road runner speed, and somehow…has made its way into my Kitchen. I love the kitchen; it's one of my favourite rooms in a Home. It's where delicious meals are whipped up, and when you have an island in your kitchen, it's where everyone comes together while you make memories and break bread together.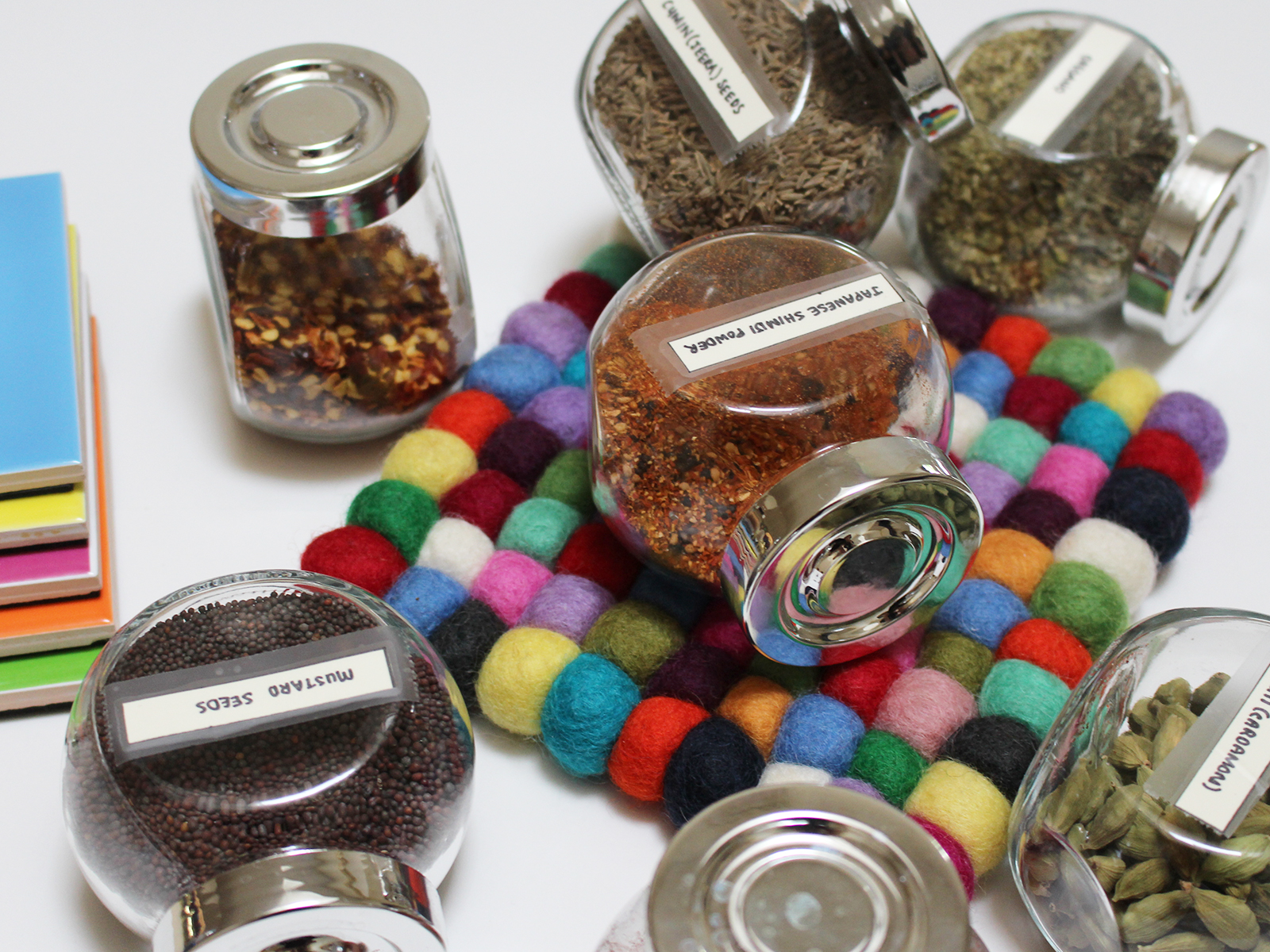 I particularly love the kitchen because I love to cook, and entertain. In my culture it's considered a blessing when you have people over all the time, and I love it when my nearest and dearest come round. In an Indian household, spices are the heart of the kitchen cabinet. They usually hold prime position on a kitchen counter in a stainless steal "Masala box"…The box where all the main ingredients that get thrown into a good, warm, wholesome Indian curry sit… like gold medal winners. There are so many spices and herbs that go into a good curry. The Varsity team usually sit in the box, and the Substitutes and Junior Varsity sit tight in the cabinet.
Maybe it's this stainless steel metal box that inspires Indian Mothers to push their children to inspire all the best things in life. "I want my Son to be strong and spicy like the chilli powder," or "my daughter can knock your socks off in the boardroom like a teaspoon of cinnamon!" either way, like all family members in an Indian household, the masala box is just as important.  Grandparents, Dad, Mom, Sister, Brother, Masala Box, Aunt, Uncle…Aunt (of no relation). You get the picture.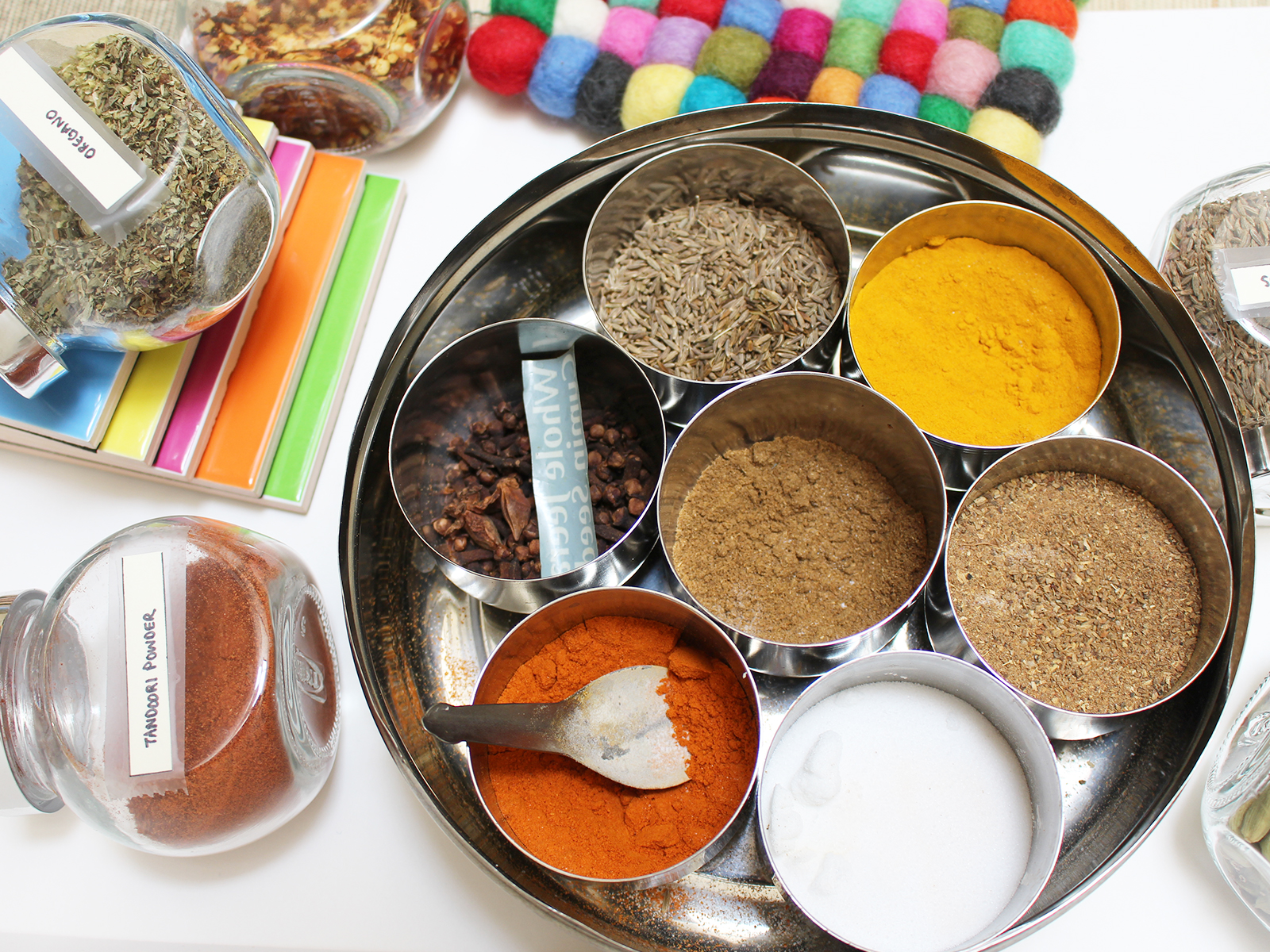 In a recent upheaval of the spice cabinet, my sister and I found copious spice bottles of various shapes and sizes that we didn't realise we had. I love star anise, cinnamon and cardamom, which my sister isn't a fan of, and it explains why they were at the back of the cupboard in not so prime position. It also explains why I could never find it. Searching through the various sized spice bottles was proving to be a real mission. We decided then and there, it was time to spice up our life in an organised uniform manner.
On a recent trip to Ikea with a close friend who was searching for a quick easy wardrobe addition to her room, major pause was taken in the kitchen accessories department. Somehow wooden spoons, that I didn't really need, but looked oh so pretty, had made its way into the trolley. Followed by various other accessories that I'm sure weren't necessary, and then I came across these beautiful little Rajtan Spice Jars with shiny silver lids. Before I knew it, they were in the trolley. Till the checkout I was running through all the various spices that make its way into a chicken curry. Tumeric, Coriander Powder, Cloves, Black Pepper….on and on and on. Did I have enough jars? I'll let you know the next time I cook up a curry, but till then, I can't stop opening the cabinet to find my nicely labelled spice jars spicing up the kitchen!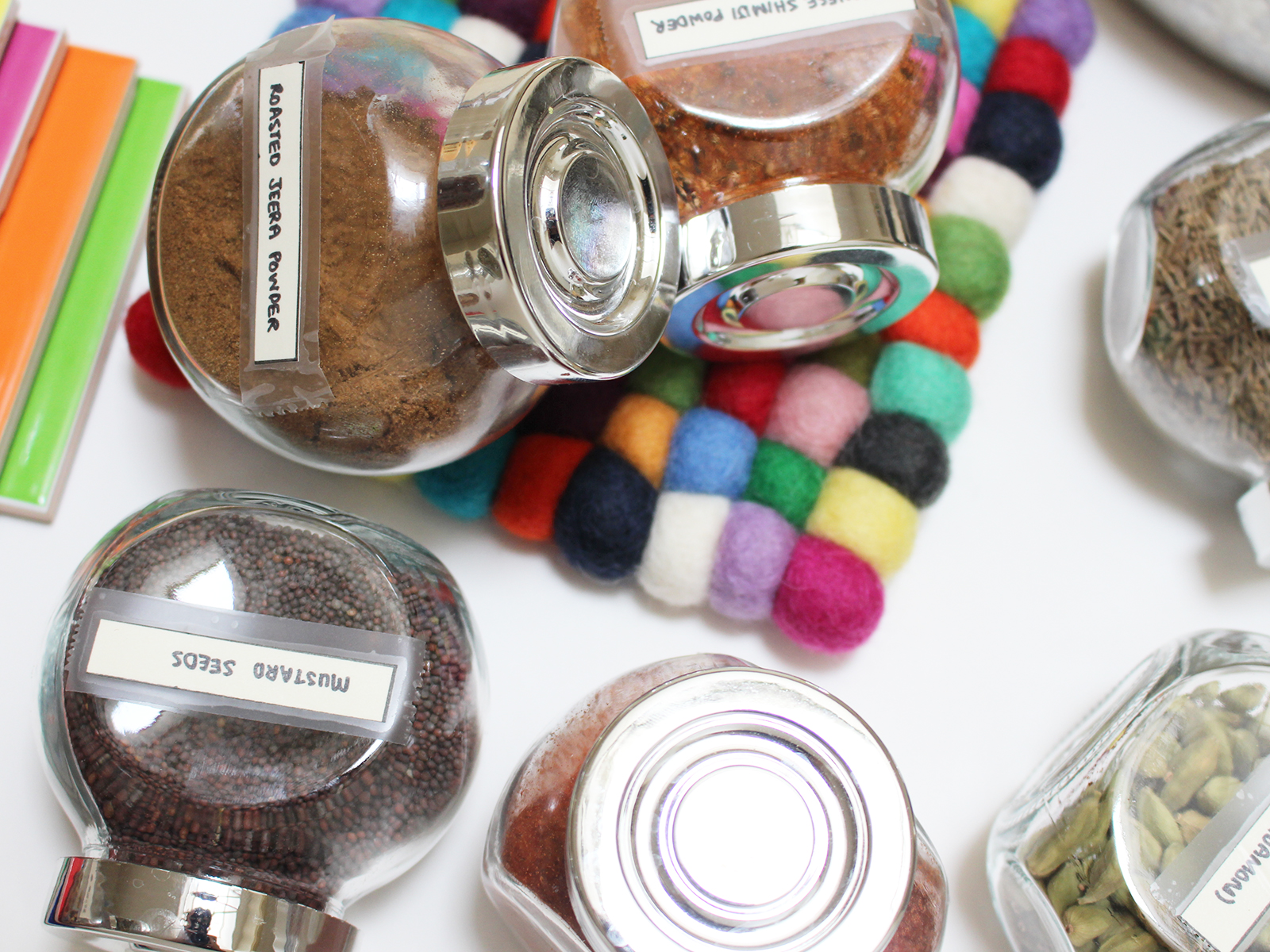 How do you organise everything in your kitchen? Everything has moved cabinets more than a round of musical chairs and like Monica from Friends with her hidden cluttered closet, I dread opening the drawer with all the cooking utensils. Because apparently you can never have enough wooden spoons to cook a curry. Our next mission (should we choose to accept it) is to figure out how to neatly organise the various sized cooking spoons, spatulas, rolling pins etc. Until then, the Spice Cabinet is my new favourite.