I've always wondered what goes through a persons mind when they name call and bully another person. Does it validate something in that person's life? Either way, it's down right horrible, and a true reflection of that persons character, and not your own. I was about 10 years old in Prep School when I remember a ruffled hair, blue-eyed boy in my class turn around and call me "Thunder Thighs!" I wasn't fat or large, just one of the taller girls in my class and remember being very upset.
Thinking about this the other day… had me in giggles! THUNDER THIGHS. Can you imagine the effect I would have, walking down the road, emitting the thunderous sounds of Mother Nature. If every step I took, the grand sounds of thunder rolled off my feet, like my very own private runway with drum roll sound effects. Maybe even super hero status! Spider-Man, Batman, Cat Woman, Wonder Woman & Thunder Thighs! Of all the names I've ever been called this would be the funniest!
Taking this thunder thigh status to a whole new level, I decided to push the boundary on leg display! A few years ago when leg selfies at the beach (where your perfect pins looked like frankfurters) was the craze, my Instagram was flooded with perfectly toned pins! Did it remind me of the delicious hotdogs I would have growing up at a popular service station in the busy hub of Nairobi? YES! I on the other hand, have more "work in progress" pins. They are no frankfurters, but more juicy drumsticks! I'm an avid fan of spinning at the gym, but I'm still working on the toning leg factor! While this is all a gym in progress, I'm not letting it deter me from leg display this summer.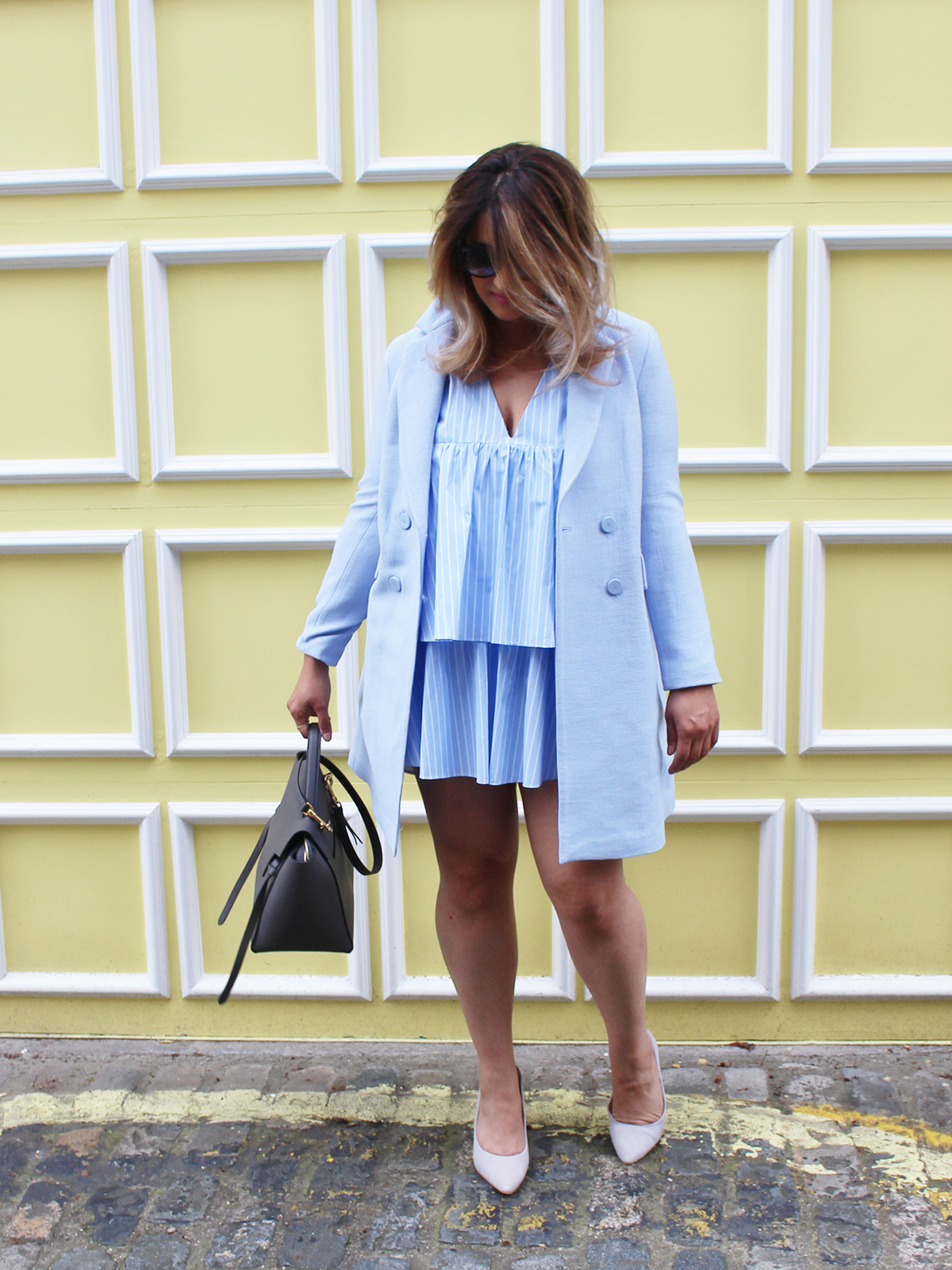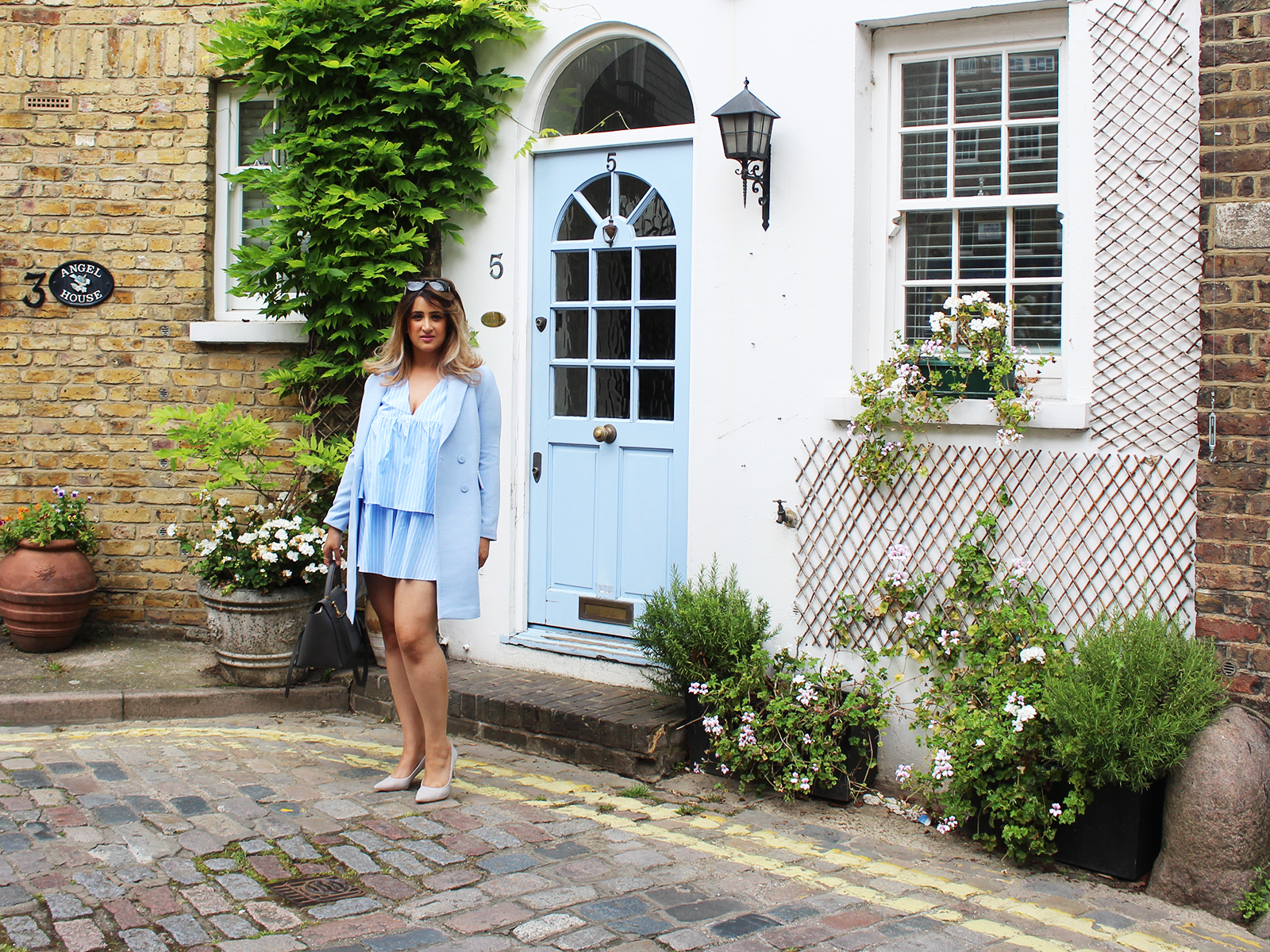 I haven't worn a "onesie" since I was crawling around as a toddler, so this was a real act of bravery on my part. A little over a year ago, I had tried the all white version of this playsuit, but back then, I looked more like Tweedle Dee. I just needed a sky coloured bow tie to match. This year Zara has released the similar style playsuit just in time for summer. This time, the playsuit has been amped up with ruffles, like feathers on an ostrich. It looks like a playsuit, but really doubles as a dress. It's short enough to show your thighs without a gust of wind revealing more than you should.
To clarify, a jumpsuit is usually with long sleeves, and long pants. A playsuit is long sleeves and short pants and a romper is short sleeves/straps with short pants. So what would this particular outfit be…let's just go with Romper Playsuit Dress! Simply, because I styled it with a jacket with long sleeves.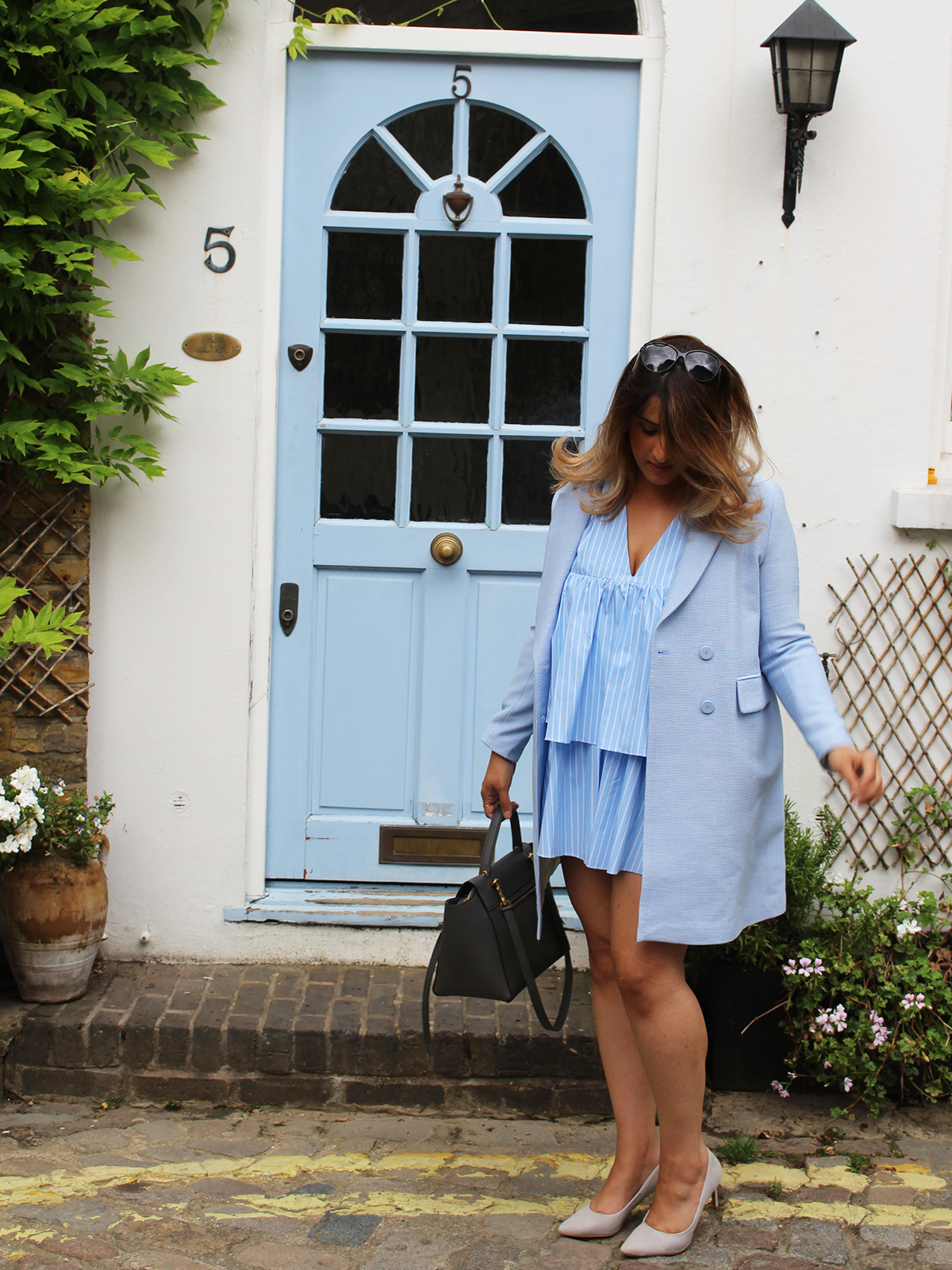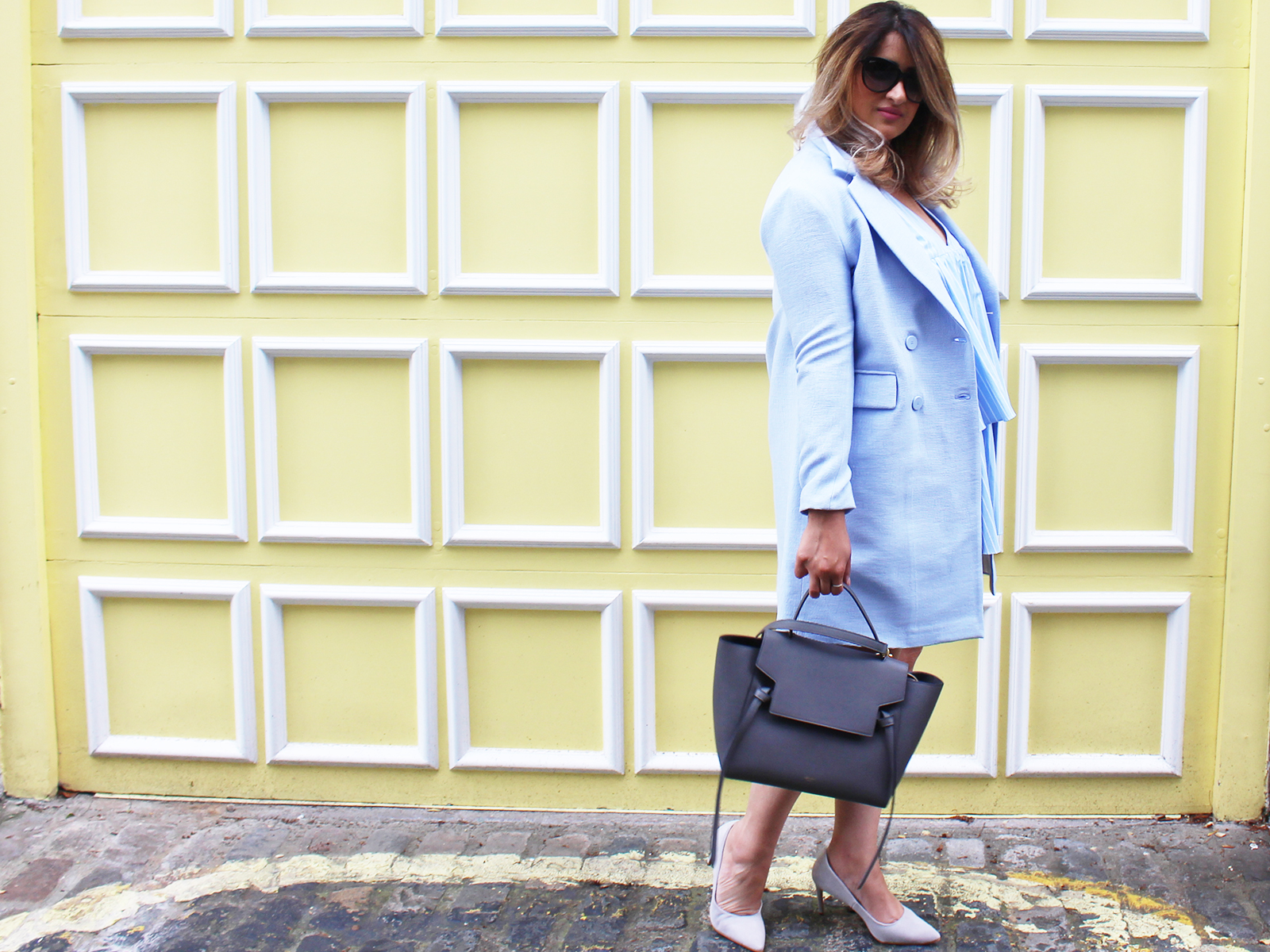 I love that it has ruffles (which are all the craze this season) down the front, which hides the muffin tops, lumps, bumps and curves and doesn't take away from the style of the romper playsuit. The thin pin stripes are vertical and not horizontal, which is always a good thing. It adds an additional slimming factor to the ruffles and length. No one wants to look like a marzipan ruffle flower display on a cake now, do they? Still conscious of my arms, I paired it with a lightweight baby blue coat from Zara, and balanced it out with grey accessories- grey suede HM heels and a grey Celine Belt Bag.
The heels gave me the height and lengthened my outfit, and therefore my legs, which made my feel less conscious of my thighs. My muscles were in full action as I balanced and strutted about the streets of London to a friend's diamond launch event. I didn't even care about the minimal fat wobble. Definitely not enough wobble to cause an earthquake. I wonder what Super Hero name would be apt- Wobble Woman? or Wonder Wobble? Either way, for the first time in years, I wasn't conscious of my "thunder" thighs.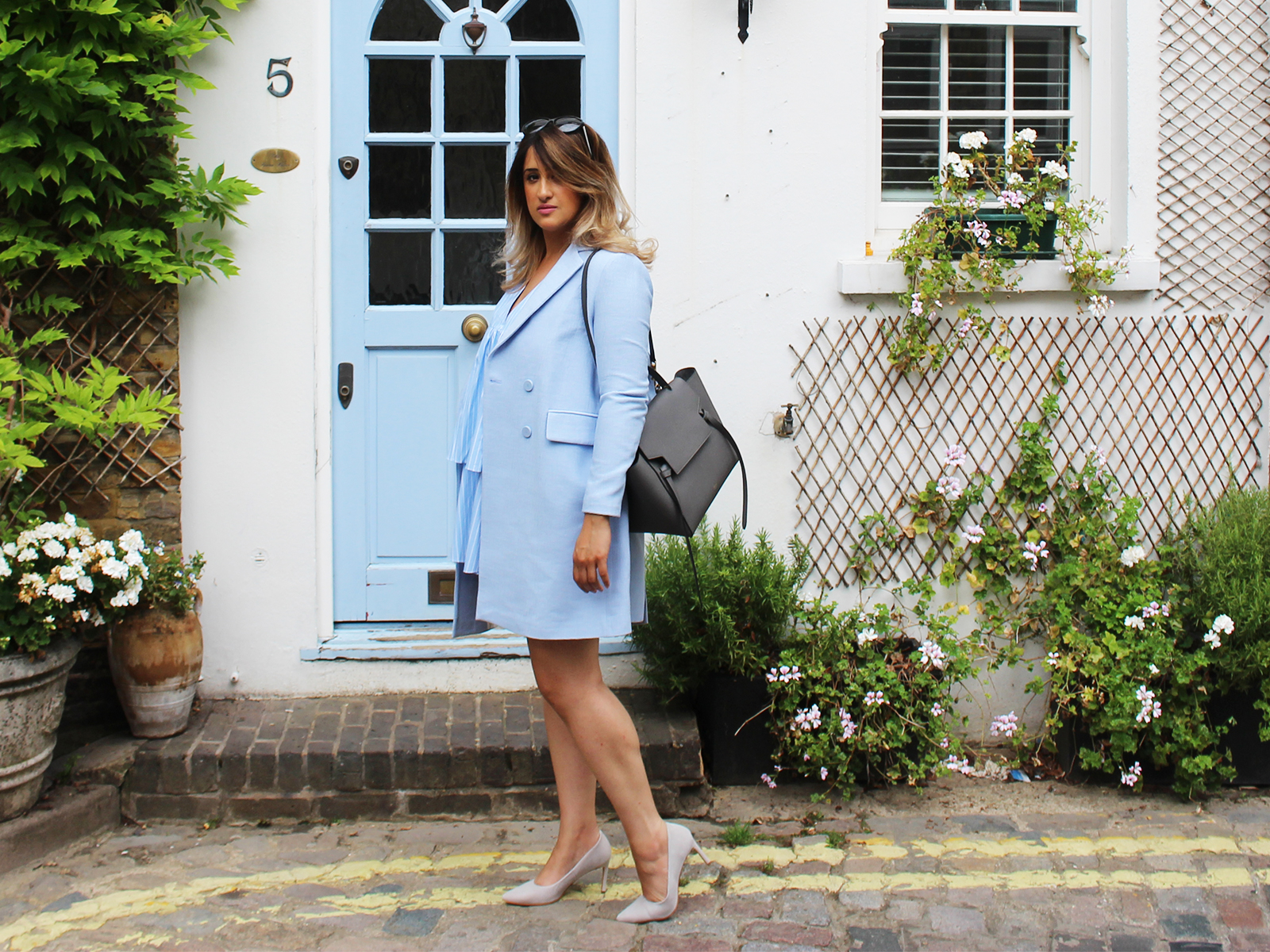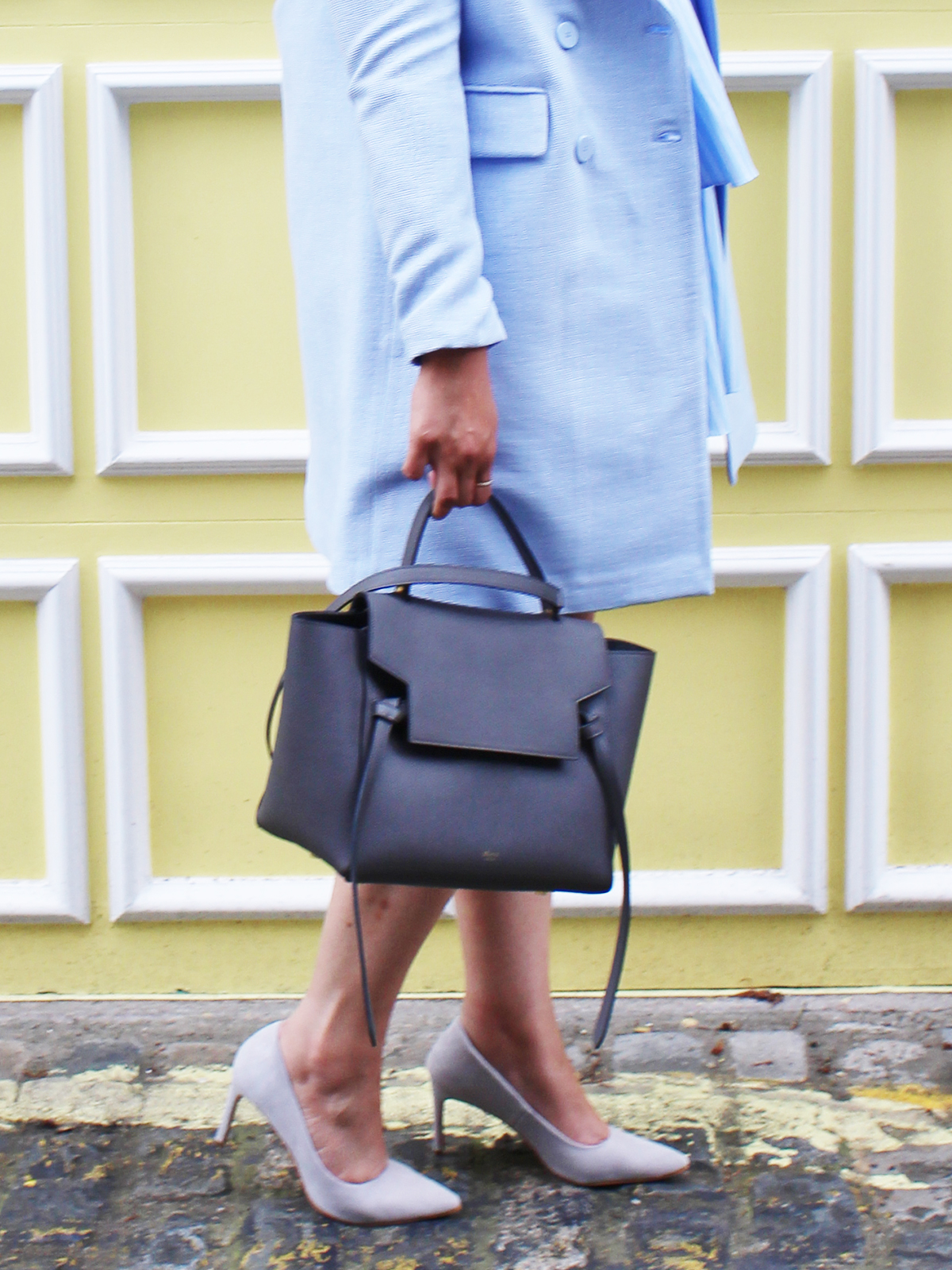 Bullying, fat shaming, mocking, joking, all of it aside, I'm sure you've read the inspirational quote "Be the kind of woman, who when your feet hit the floor in the morning, the Devil says 'Oh no, she's up.'" Well, thunderous thighs and all, nothing should ever stop you from wearing the things you want to wear, and wearing them proudly and with confidence. And I had my own thunderous sound effects playing in my head when I wore this little get together!